President Joe Biden plans to release 180 million barrels of oil into the market in the coming months in what his administration has touted as a "historic" move to address rising gas prices.
But the total amount of oil Biden plans to provide amounts to about nine days' worth of U.S. usage. According to U.S. Energy Information Administration, the U.S. consumed an average of 19.78 barrels of petroleum per day in 2021. The world's average consumption of petroleum and liquid fuels is just over 100 million barrels per day.
The barrels that the Biden administration plans to release won't all be deployed in the coming days, however. Biden's plan will put 1 million additional barrels of oil on the market daily for the next six months. In a statement, the White House said Biden's plan amounts to "the largest release of oil reserves in history."
"The scale of this release is unprecedented: the world has never had a release of oil reserves at this 1 million per day rate for this length of time. This record release will provide a historic amount of supply to serve as bridge until the end of the year when domestic production ramps up," the White House said in a statement.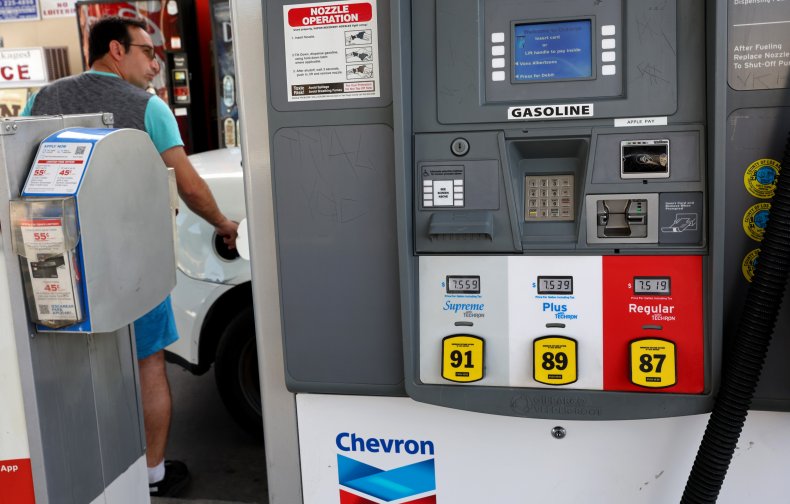 Experts believe that the move will reduce oil prices.
"This plan will probably cause some relief, ultimately, at the pump," Dan Geltrude, founder of the financial consulting firm Geltrude & Co., told Newsweek. "We see the price per barrel coming down today on the market because of this pending announcement."
But Geltrude added that the plan is just a "Band-Aid" and that a "longer-term solution" is needed. He also noted that the amount of oil Biden plans to release amounts to about two days of "the world usage."
Gas prices shot up following Russia's invasion of Ukraine last month, and Western countries moved to sanction the Russian economy. This month, the U.S. set national average gas price records several days in a row.
In addition to moving to release barrels of oil into the economy, the White House said the president will call on Congress to pass his "plan to speed the transition to clean energy that is made in America."
"His plan will help ensure that America creates millions of good-paying union jobs in clean, cutting-edge industries for generations to come," the White House said.
Newsweek reached out to the White House for comment but did not receive a response in time for publication.