Fox News Host Suggests Ilhan Omar Has Dual Loyalty, Asks If She's 'American First' After 9/11 Remarks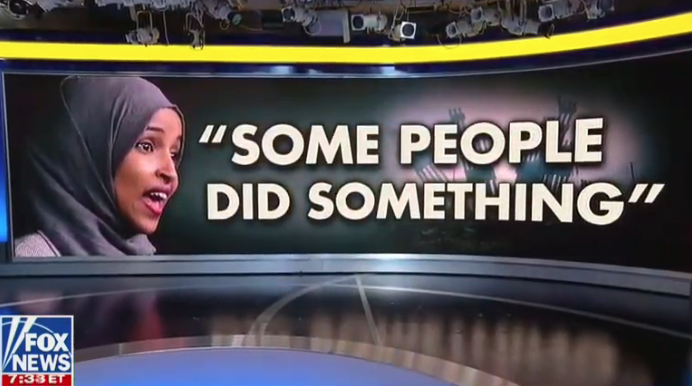 Fox & Friends co-host Brian Kilmeade continued the cable news network's shots at Minnesota Democratic Representative Ilhan Omar, questioning Wednesday whether the congresswoman is "American first."
Update: Brian Kilmeade offered an apology on Twitter over the remark Wednesday afternoon: "I didn't intend to question whether Rep. Omar is an American - I am questioning how any American, let alone a United States Congresswoman, could downplay the 9/11 attacks."
Kilmeade and Fox & Friends co-hosts Ainsley Earhardt and Steve Doocy joined conservatives on social media hitting out at Omar for comments she made about the September 11 terrorist attacks during a Council on American-Islamic Relations (CAIR) event last month in California. The morning Fox News crew took particular issue with her phrasing when saying that "some people did something" in reference to 9/11, although her larger point was that Muslims in America began losing civil liberties in the wake of the attacks.
"'Some people did something?'" asked an incredulous Kilmeade after playing a clip of her comments. "Like an unprovoked attack killing people, thousands in the Pentagon and Flight 93, as well as in the World Trade Center? Uh, Really? Some few people did something? You have to wonder if she's American first."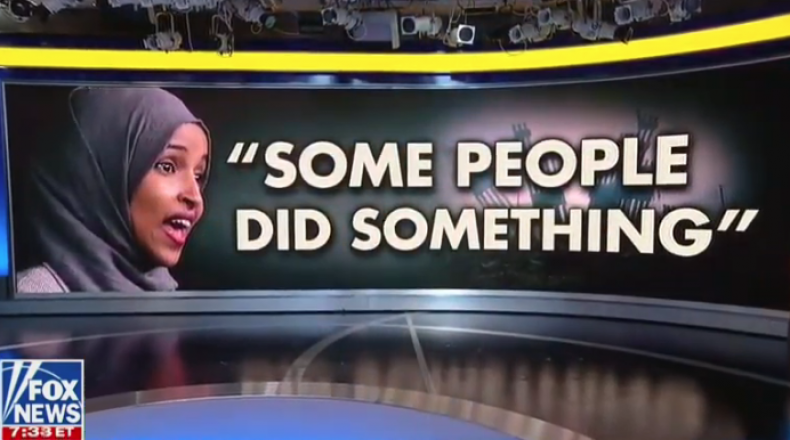 Kilmeade then cut to a tweet from Texas Republican Representative Dan Crenshaw, who wrote, "First Member of Congress to ever describe terrorists who killed thousands of Americans on 9/11 as 'some people who did something.' Unbelievable."
Omar responded to the backlash and right-wing insults over her CAIR comments, showing screenshots of both Kilmeade and Crenshaw's accusations she was "trivializing" the 9/11 terrorist attacks.
"This is dangerous incitement, given the death threats I face. I hope leaders of both parties will join me in condemning it. My love and commitment to our country and that of my colleagues should never be in question. We are ALL Americans!" Omar tweeted Wednesday.
Alexandria Ocasio-Cortez, another frequent target of attacks from Fox News hosts, has blamed host Jeanine Pirro for death threats Omar said she's received. An upstate New York man called her office and labeled her a "terrorist" last week.
Wednesday's Fox & Friends criticism of Omar continued, with Kilmeade saying Muslims should be most angered by 9/11 because the primarily Saudi Arabian terrorists "sullied" the religion of Islam. "In the name of religion, they kill Americans and still do it on a daily basis," which caused Earhardt to correct and interject, "radicals."
Michigan Democratic Rep. Rashida Tlaib and Omar became the first Muslim congresswomen elected to the U.S. Congress last November.