Illinois University Will Offer Students Option to Take 'Trumpaganda' Class
The University of Illinois at Urbana-Champaign is offering journalism students an opportunity to study how the president deals with the media in a course called "Trumpaganda."
The eight-week course (full title: "Trumpaganda: The War on Facts, Press and Democracy") will look into Donald Trump's "disinformation campaign" and his attacks on the mainstream media, examining what the implications are for American democracy and a free press.
According to the university's course description, students will discuss how Trump used in his campaign "the most common propaganda device"—name-calling—against his opponents in order to "define, degrade, discredit and destroy" them. They also will talk about his constant use of the term "fake news" and his description of journalists as the "enemies of the people."
"Previous American administrations have had a contentious relationship with the news media, but the Trump administration's conflict with the press is different in strategies and tactics, challenging Americans' tendency to think of propaganda as something that doesn't happen in democratic societies," the description said.
The course's teacher, Mira Sotirovic, an associate professor in media, told The Daily Illini, "Propaganda is effective only if it is concealed and camouflaged as something else, such as news, advertisements or PR releases, and it is critical to learn how to detect propaganda and recognize propagandistic features of any communication, including presidential."
Stephanie Craft, the head of the journalism department, is encouraging all students to take the course to better understand how the Trump administration deals with the press.
"This particular course is the first of what we hope will be a series of what we're thinking as pop-up courses, where we're trying to identify things that are very in the news and build an eight-week course around it that would be of interest to the broader university community, not just journalism majors," Craft said.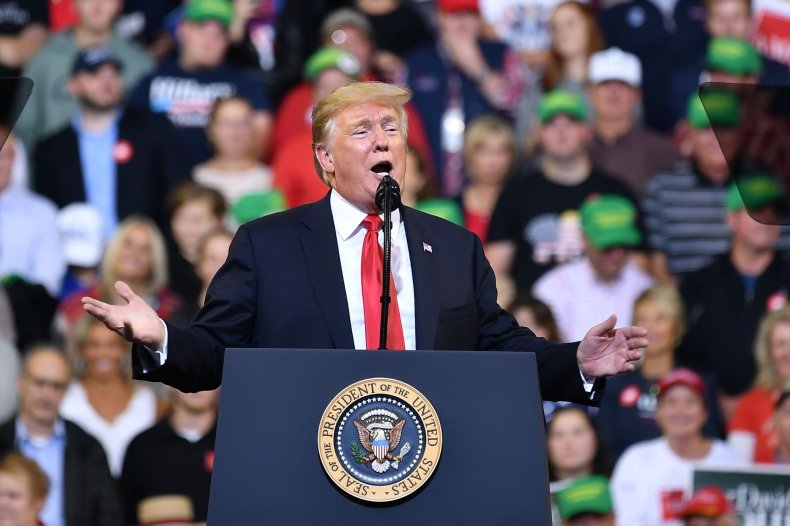 Elise Guillen, a freshman at the university's College of Liberal Arts and Sciences, told The Daily Illini that she is interested in taking the course. "Although I'm not the biggest fan of Trump, it's important to know what the president is doing and how we, as Americans, are influenced and even portrayed with things like his tweets," she said.
Recently, Trump claimed on Twitter that demonstrators who came to the Capitol to protest the Supreme Court nomination of Brett Kavanaugh were crisis actors who had their placards "paid for by [George] Soros and others," without providing any evidence.
Trump doubled down on the claim in a follow-up tweet on Tuesday. "The paid D.C. protesters are now ready to REALLY protest because they haven't gotten their checks—in other words, they weren't paid! Screamers in Congress, and outside, were far too obvious—less professional than anticipated by those paying (or not paying) the bills!" he wrote.