'I'm Not Heartless': GOP Senator Defends Blocking Stimulus Checks Twice in One Day
Senator Ron Johnson, a Republican from Wisconsin, blocked two separate efforts Friday to pass a new round of $1,200 coronavirus stimulus checks. While defending his decisions, he insisted he wasn't "heartless."
According to Senate rules, it only takes one senator to object and block a bill.
Johnson blocked budget proposals from both Senator Bernie Sanders, an independent from Vermont, and Republican Senator Josh Hawley. Both senators attempted to pass a second round of stimulus similar to the payments provided from the the Coronavirus Aid, Relief, and Economic Security (CARES) Act in March.
"What we did back in March, that every senator voted for, $1,200 for every working individual, $2,400 for working couples, 500 bucks for kids and dependents," Hawley said from the Senate floor. "It's the least that we can do. It should be the first thing to do."
But Johnson struck down the proposal, calling it a "shotgun approach" and stating that efforts needed to be more targeted.
"I completely support some kind of program targeted for small businesses...So what I fear we're going to do with this bipartisan package and what the senator from Missouri is talking about is the same thing, is a shotgun approach," Johnson said. "We will not have learned the lessons from our very hurried, very rushed earlier relief packages."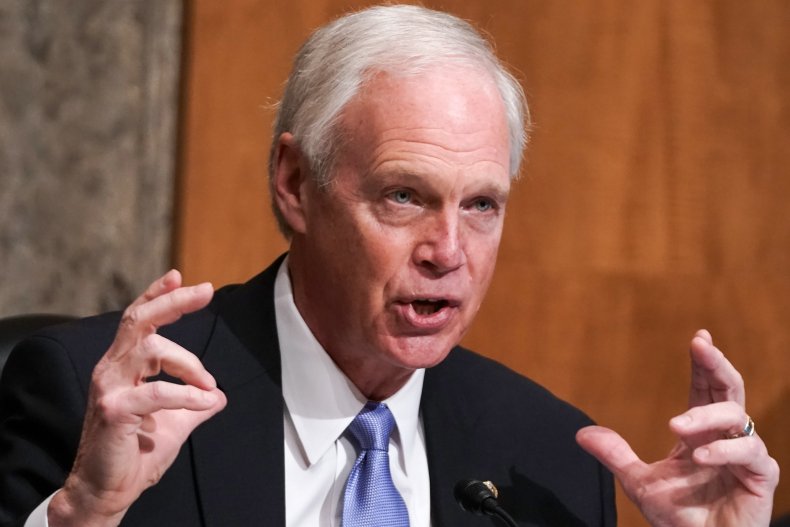 Johnson also cited concerns for a rising federal deficit.
"When I first got here, I ran because we were mortgaging our kids' future," he said. "I'm not heartless. I want to help people. I voted to help people. I voted for the $2.2 trillion CARES Act, but I also am concerned about our children's future."
The senator shot down a second effort from Sanders, a longtime supporter for stimulus checks, and instead cited a GOP proposal released earlier this fall that included money for unemployment benefits, a new round of money for the Paycheck Protection Program and liability reform.
But Sanders shot back Friday, saying, "We did not take for an answer the Republican bill which did not have a nickel for unemployment benefits. We did not take yes for an answer for a bill that did not have a nickel for direct payments."
Stimulus checks have been one of the major areas of concern regarding a new coronavirus relief package, with Democrats supporting the direct payments, while some Republicans have argued that $1,200 goes too far.
On Friday, the federal government failed to reach a coronavirus budget agreement before the midnight deadline.
To avoid a government shutdown, President Donald Trump signed an emergency two-day funding bill that will allow Congress to reconvene on Sunday.
Newsweek attempted to reach Johnson's office for additional comment.