Resurfaced photos of a can of Arizona Iced Tea sparked outrage online after someone posted about the price allegedly being raised to $1.29.
The viral tweet shows an image of someone holding two cans of Arizona Iced Tea–an image that previously went viral in January 2021. In the photo, a can says 99 cents while the other says $1.29.
The tweet received nearly 100,000 likes and 25,000 retweets since user @__cordazzle posted on Tuesday. The tweet can be found here.
The resurfaced photo came just days before the Chief Economist and Global Strategist of Euro Pacific Capital, Peter Schiff, tweeted that the "political reality" of the U.S. economy is that there will be a "severe recession" during midterm elections in November.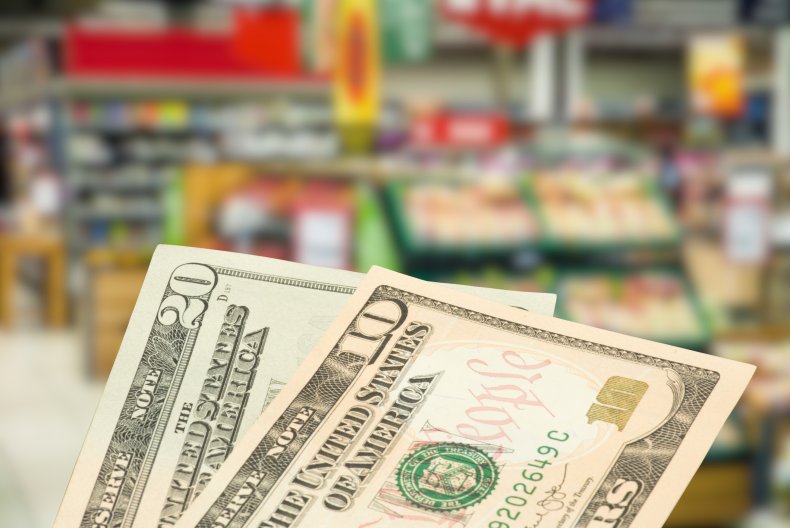 On Sunday, an economic advisor for Allianz predicted that inflation is going to "get worse."
"If you weren't panicking before..now is the time," the tweet read.
Screenshots of the viral tweet circulated around social media, with some commenting "s**t just got real" and "the end has begun."
When the photo first went viral back in 2021, Arizona Iced Tea replied, saying that the recommended selling price for Arizona products in the U.S. is still 99 cents.
"The can on the right is from Canada, where $1.29 converts to around 99c!" the company replied. "Don't worry fam, we still got you."
However, one Twitter user snapped a picture of Arizona Iced Tea products in a fridge, all labeled for $1.59.
"Not in Florida," the tweet read.
But other users were quick to mention that privately owned stores, such as gas stations, can price the products as they please, hence the higher price.
A spokesperson for Arizona Iced Tea told Newsweek: "not to worry our price here is still 99¢."
Newsweek reached out to Arizona Iced Tea for comment.
In another viral tweet, a man claimed he lost more than $9,000 from his Robinhood account in just one year.
"About a year ago I put $12.5K into a Robinhood account to play around with," the viral tweet read. "I figured I'd get to $15K+ in no time. The portfolio is currently at $3,400."
The next day, the user tweeted again, claiming that he lost another $400 since the initial tweet.
In another viral tweet, a man gave users a "simplified" explanation of short selling. In his analogy, "regular people" are the apes, and hedge fund people are the snakes.
"Let's say 5 banana's currently cost $10," the analogy read. "One ape on the market has 5 bananas. Snake asks to borrow 5 bananas for a bit and instead sells the 5 bananas thinking price will go down soon (shorting). He thinks he can buy them later for less and give them back to ape, so he makes profit on the difference.
"Group of apes notice what stupid snakes are doing and decide to buy all bananas on the market until snakes have no other choice than to buy from the group of apes in order to return what they borrowed. If group of apes stay strong then price will go UP."