Inflation to 'Get Worse' Even After Hitting 40-Year High: Allianz Adviser
Allianz chief economic adviser Mohamed El-Erian warned Sunday that inflation will "get worse" as he weighed in on where the U.S. economy is headed.
El-Erian was asked by guest host John Dickerson during his appearance on CBS' Face the Nation whether a hope that inflation might turn around was "misplaced" or whether it is "a sign of how hard it is to predict where we are in the economy at this moment."
"It's both," the economic adviser responded. "There was hope initially, that it is transitory, meaning temporary and quickly reversible. There was hope, as you pointed out, that it had peaked. I never shared those hopes. I think you've got to be very modest about what we know about this inflation process. And I fear that it's still going to get worse, we may well get to 9 percent at this rate."
Soaring Inflation
On Friday, the U.S. Bureau of Labor Statistics released data revealing that the annual rate of inflation reached 8.6 percent in May amid months of rising living costs. The bureau said that last month's inflation rate is "the largest 12-month increase since the period ending December 1981."
In April, the annual inflation rate was 8.3 percent, marking a decrease from a 40-year high of 8.5 percent in March. Economists expected inflation in May to reach 8.2 percent, while core inflation, which doesn't include food and energy, was expected to slow further.
When asked about how much of the inflation is caused by domestic issues, El-Erian said that "it started mainly" from "things that we imported, but then the Federal Reserve did not react."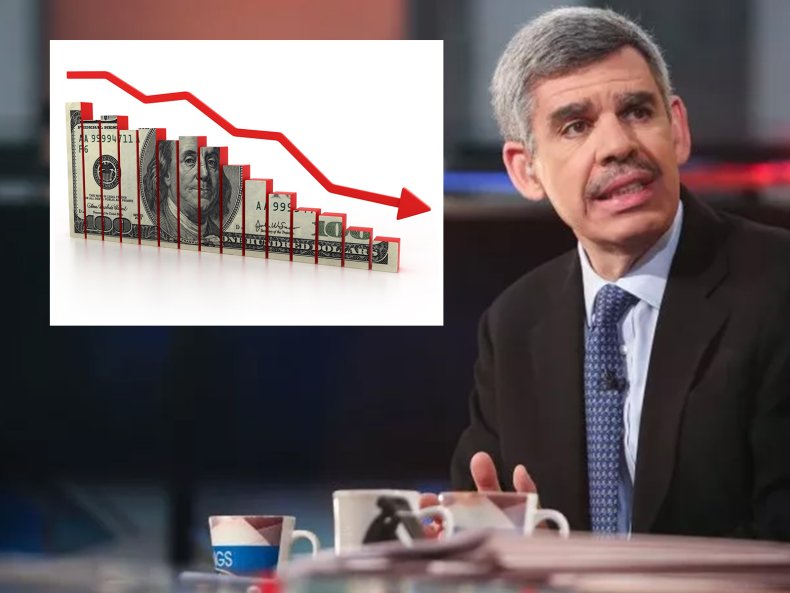 He explained that dealing with today's high inflation rates requires making a choice of "do you slam on the brakes hard to control inflation and risk [a] recession? Or do you just tap on the brakes and risk inflation lasting much longer than it should?"
El-Erian also noted the impact inflation has on vulnerable communities.
High Prices, Income Fears
"This inflation is hurting all Americans, and it's hurting the poor particularly hard, that we know for sure. Second, the longer it lasts, the more it's going to create, demand destruction, meaning that the average American not only gets hit by higher prices, but they will start worrying about their income. And that is not a situation that we really want to be in," he said.
Energy and food prices rose significantly over the 12-month period ending in May. The energy index rose 34.6 percent over that same period, which the bureau called Friday "the largest 12-month increase since the period ending September 2005."
Earlier last month, the White House issued a statement saying that President Joe Biden plans to tackle inflation "by lowering costs that families face and lowering the federal deficit by asking the large corporations and the wealthiest Americans to pay their fair share."
On Sunday, Larry Summers, a Democratic critic of Biden's economic policies who served as Treasury Secretary under Bill Clinton and economic adviser to Barack Obama, said a recession is "more likely than not" in the next few years.
Newsweek reached out to the White House for comment.