Ex-Obama Adviser Critical of Biden Says 'Recession More Likely Than Not'
The U.S. economy will "more likely than not" experience a recession within the next two years, Larry Summers, who served as former President Barack Obama's economic adviser, warned Sunday.
High inflation has fueled economic concerns for millions of Americans in recent months, and economists don't anticipate the issue to dissipate anytime soon. Some are warning that economic conditions could even worsen in the coming years. During an appearance on CNN's State of the Union, Summers, a Democrat who also served as President Bill Clinton's treasury secretary from 1999 to 2001, raised concerns about a potential upcoming recession.
Host Dana Bash pressed him on recent comments from current Treasury Secretary Janet Yellen, who has sought to quell concerns that a new recession may be looming, saying this week she believes it remains unlikely.
High Inflation to Recession
Summers, disagreeing with Yellen, explained that periods of high inflation and low unemployment, which the country is currently experiencing, are "almost always" followed by a recession within the following two years—and he believes this time is no different.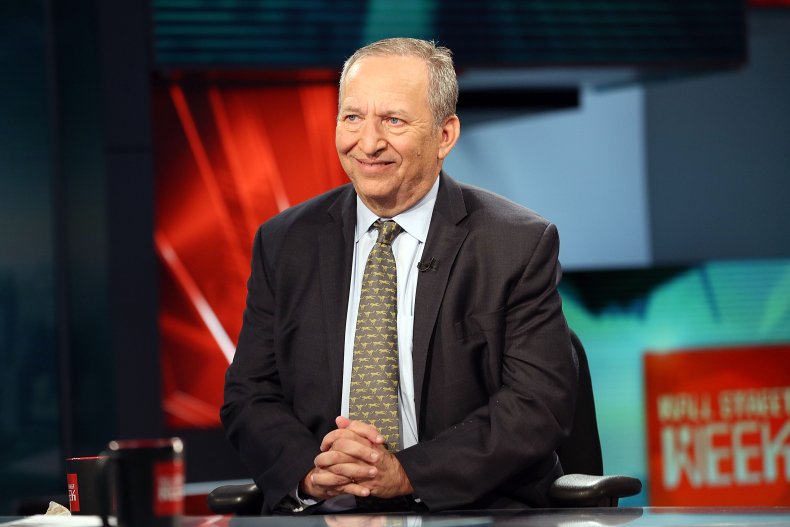 "I think there's certainly a risk of recession in the next year," he said. "And I think given where we've gotten to, it's more likely than not that we'll have a recession within the next two years."
He added, however, that he believes a future recession will be manageable if the Biden administration is well-prepared to react quickly.
His remarks contrast from Yellen, who said she does not believe a recession is in the works, at a New York Times Dealbook event on Thursday. She, however, did concede that growth would "absolutely" slow down and that gas prices, which average more than $5 per gallon nationwide, are unlikely to fall anytime soon.
"I don't think we're going to have a recession," she said, Reuters reported. "Consumer spending is very strong. Investment spending is solid. I know people are very upset and rightly so about inflation, but there's nothing to suggest that a recession is in the works."
Attacking Biden's Economic Policies
Summers has emerged as a rare Democratic critic of some of President Joe Biden's economic policies. Last year, he criticized the American Rescue Plan, the Biden administration's landmark bill that sought to stimulate the economy amid the coronavirus pandemic.
He warned the legislation would lead to inflation, calling it the "least responsible macroeconomic policy" the U.S. has enacted in the past four decades.
Last week, World Bank President David Malpass warned of a global recession amid the Russia-Ukraine war, COVID-19 lockdowns in China, supply chain disruptions, and the risk of stagnation.
"For many countries, recession will be hard to avoid. Markets look forward, so it is urgent to encourage production and avoid trade restrictions. Changes in fiscal, monetary, climate and debt policy are needed to counter capital misallocation and inequality," he said in a statement.