Outrageous Gas Prices Sparking Emergency Response Changes Across U.S.
As gas prices continue to rise across the U.S., some police and fire departments, as well as ambulance services, are altering the way they handle everyday activities.
According to data from the American Automobile Association (AAA), the average gas price across the U.S. is currently $4.970, with several states seeing prices over $5. In comparison, on the same date in 2021, the national average gas price was $3.067, according to data from the AAA. More states to pass the $5 per gallon mark are coming.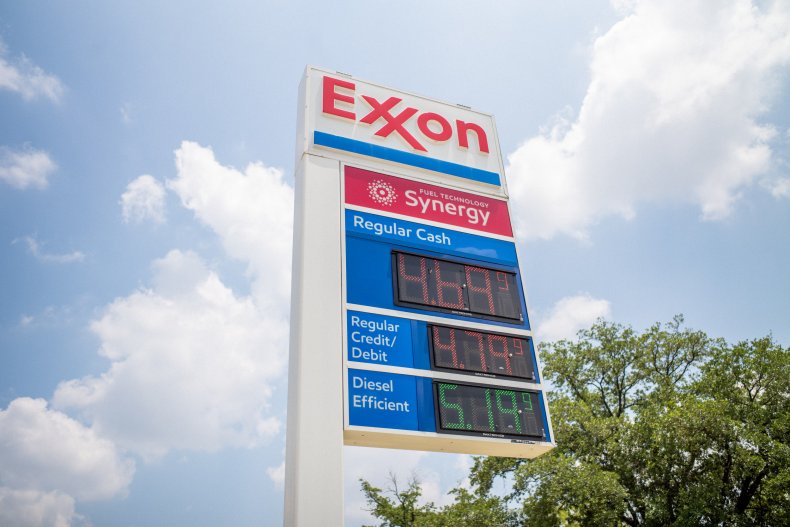 Michigan
Data from AAA shows that gas prices in Michigan as of Thursday were listed at $5.214, and the rise in prices in the state has led some police departments to change the way they respond to every 911 call.
According to WJBK in Detroit, Michigan, the Isabella County Sheriff's Office recently issued a post on Facebook where they announced changes in their routine, due to exhausting "what funds were budgeted for fuel with several months to go before the budget reset."
"I have instructed the deputies to attempt to manage whatever calls are acceptable over the phone," Isabella County Sheriff Michael Main said in the post, according to WJBK. "This would be non-in-progress calls, non-life-threatening calls, calls that do not require evidence collection or documentation...Any call that is in progress with active suspects will involve a response by the deputies. I want to assure the community that safety is our primary goal, and we will continue to respond to those types of calls."
Newsweek reached out to the Isabella County Sheriff's Office for comment.
Additionally, Lieutenant Bretton Ensfield of the Allegan County Sheriff's Office recently told the WGHN radio station that the department is urging officers to avoid idling their cars and making unnecessary trips. According to WGHN, the sheriff's office made similar changes last month in response to rising gas prices.
"Instead of having a deputy drive 20 miles to go take that complaint, the complaint may have to wait 10 to 15 minutes or so to have the closer car take the complaint, rather than have someone else driving to take the complaint," Ensfield told the Michigan radio station.
Illinois
AAA data shows that gas prices in Illinois surpassed $5 on Thursday. According to WSIL-TV, the rising gas prices in the state have prompted some fire departments and emergency management agencies to alter the way they handle everyday activities.
"Our agency conducts a wide range of both emergency and non-emergency activities each year. And, unfortunately due to the rising gas prices, we have had to issue new policy guidance on limiting some activities to make sure that we are able to manage our budget appropriately," Franklin County Emergency Management Director Ryan Buckingham told the local news outlet.
Indiana
Gas prices in Indiana reached $5.238 on Thursday, AAA data shows and according to WTHI-TV, Honey Creek Fire Department Chief Tom High recently said that while the department can't stop responding to emergency calls, they may have to "restrict training," and "building inspections," in order to "keep the fuel available for the incident."
Pennsylvania
As of Thursday, the average gas price in Pennsylvania surpassed $5, AAA data showed. Like other states with gas prices in the $5 range, ambulance and fire response services were changing the way they handled routine activities.
In Pittsburgh, the assistant director of the Ross/West View Emergency Medical Services Authority, Greg Porter, told CBS News that "we are trying to minimize any non-essential runs to minimize the amount of gas we consume unnecessarily."
Porter told Newsweek on Friday that the Ross/West View Emergency Medical Services Authority is not "quite over budget yet" but noted that it "certainly will be over budget probably by the end of July, which means the last five months of the year would be fuel expense that was unbudgeted.
"That would require us to shift money from other line items and not purchase things we may have otherwise purchased, like training equipment or furniture for the station, or uniforms or things like that. Items that we may have budgeted that we'd like to have are gonna have to take a back seat to make sure the trucks stay on the road."
Here's how U.S. gas prices compare to other countries.
As U.S. gas prices reached an all-time high, the World Bank issued a warning that a combination of rising inflation and a slowdown in economic growth could lead the global economy into 1970s-style "stagflation."
Update 6/10/22, 9:33 a.m. ET: This article was updated with additional comment from Greg Porter, the assistant director of the Ross/West View Emergency Medical Services Authority.