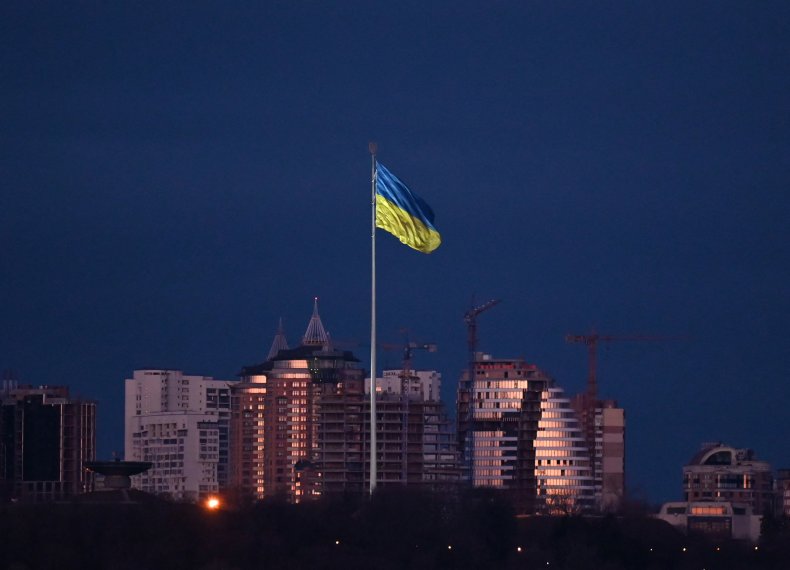 The International Monetary Fund (IMF) has approved the creation of a special account that will allow countries to make secure donations to Ukraine as its war with Russia has surpassed the six-week mark.
The IMF Executive Board said in a Friday release that the account had been approved "at the request of several IMF member countries." The organization said that the account would "channel donor resources in the form of grants and loans" that could help stabilize the economy of the war-torn country, while donors would "benefit from the IMF's tested infrastructure to quickly deliver authenticated payments."
Ukraine may receive its first large donation through the account from the government of Canada, which played a key role in the creation of the account and has pledged a loan of 1 billion Canadian dollars, or approximately $796 million in U.S. funds, as part of its annual federal budget.
"$1 billion from Canada will be sent to help the Ukrainian Government through IMF tools," Vladyslav Rashkovan, alternate executive director for Ukraine at the IMF, wrote on Facebook. "Today the IMF Board of Directors approved the opening of a special administrative account to transfer money from donor countries to aid Ukraine."
"The Ministry of Finance and I [lobbied for] this decision together with the Canadian Government, and from the very beginning we also received support from the Netherlands, Poland, Scandinavia and [Baltic countries]," he added.
The Canadian budget stated that the large loan was needed to "ensure that the Ukrainian government can continue to provide essential services," according to Reuters. Canada is home to 1.4 million Ukrainians, the second-largest Ukrainian diaspora after Russia.
"It's clear that the biggest danger in the world is the threat from [Russian President Vladimir] Putin," Canadian Finance Minister Chrystia Freeland said of the motivation to create the account and supply funds, according to The Globe and Mail. "In Bucha, we saw a regime that is truly criminal."
The IMF, which is based in Washington, D.C., approved the emergency disbursement of $1.4 billion in funds to Ukraine last month. IMF Executive Board Chair Kristalina Georgieva said in a statement at the time that the disbursement would provide "critical financial support" to Ukraine by helping to "fill the financing gap and mitigate the economic impacts of the war."
Ukraine has also received a $1.2 billion loan from the European Union (EU) and a $3 billion support package from the World Bank. Roughly half of the EU funds and 10 percent of the World Bank funds have been disbursed, according to The Financial Times.
The U.S. government has pledged $13.6 billion in Congress-approved financial assistance to Ukraine. The funds include over $4 billion in humanitarian assistance, in addition to support for the Ukrainian military, infrastructure and enforcement of sanctions against Russia.
Newsweek reached out to the IMF and the Embassy of Ukraine in Washington, D.C., for comment.