IMF Predicts Russia Will Remain In Recession Until 2017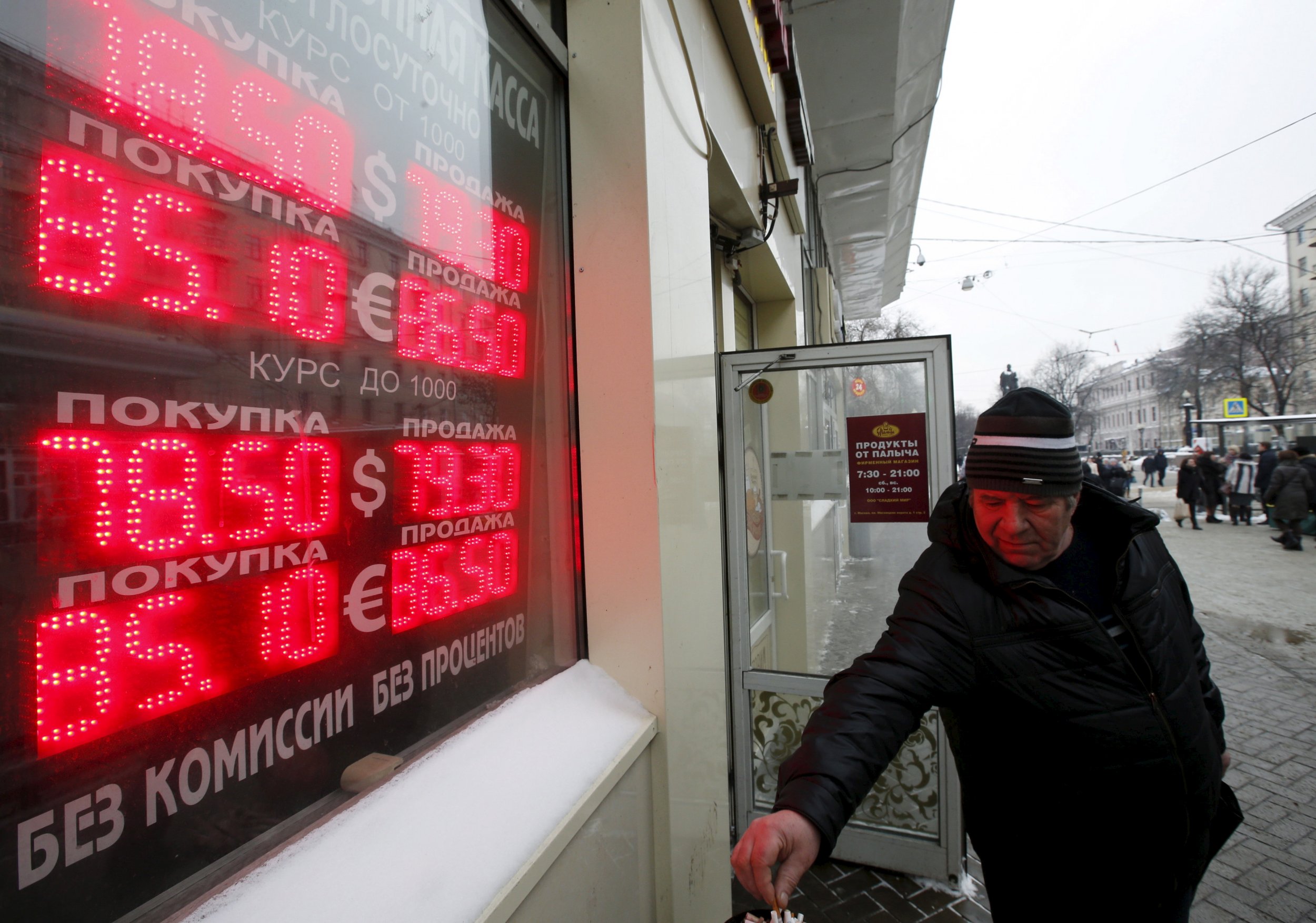 The recession that hit Russia following the drop in oil prices in 2014 will continue through 2016, according to the International Monetary Fund (IMF), which has further slashed its economic growth forecast for the country in its World Economic Outlook report.
The IMF has warned that Russia will likely stay in recession in 2016 as it "continues to adjust to low oil prices and Western sanctions." This is likely to impact Russia's closest international trade partners, largely in the Caucasus and Central Asia area known as the Commonwealth of Independent States.
Russia's economy is projected to contract by a full 1 percent this year, as opposed to IMF's projection of 0.6 percent in October, and will exit recession by 2017, the IMF projects, with a 1 percent growth rate.
The country is in the middle of an economic crisis that began in 2014 when its rouble devalued in single-day drops unseen since the volatile days of President Boris Yeltsin's administration in 1998. Current Russian President Vladimir Putin said in his end-of-year press conference in December 2015 that Russia had suffered through the worst of the recession but admitted the government had overestimated the recovery of oil prices.
A poll published by state news agency RIA Novosti earlier this month showed that 60 percent of Muscovites and 41 percent of all Russians felt the economic situation in the country had further worsened recently.
According to the IMF, countries in economic distress at the moment—such as Brazil, Russia, and some Middle Eastern nations—would all likely experience at least a partial recovery over the next two-year period. However, this recovery could be "frustrated by new economic or political shocks."