Under Trump, Violence Skyrockets Against U.S. Agents at Mexico Border, Officials Say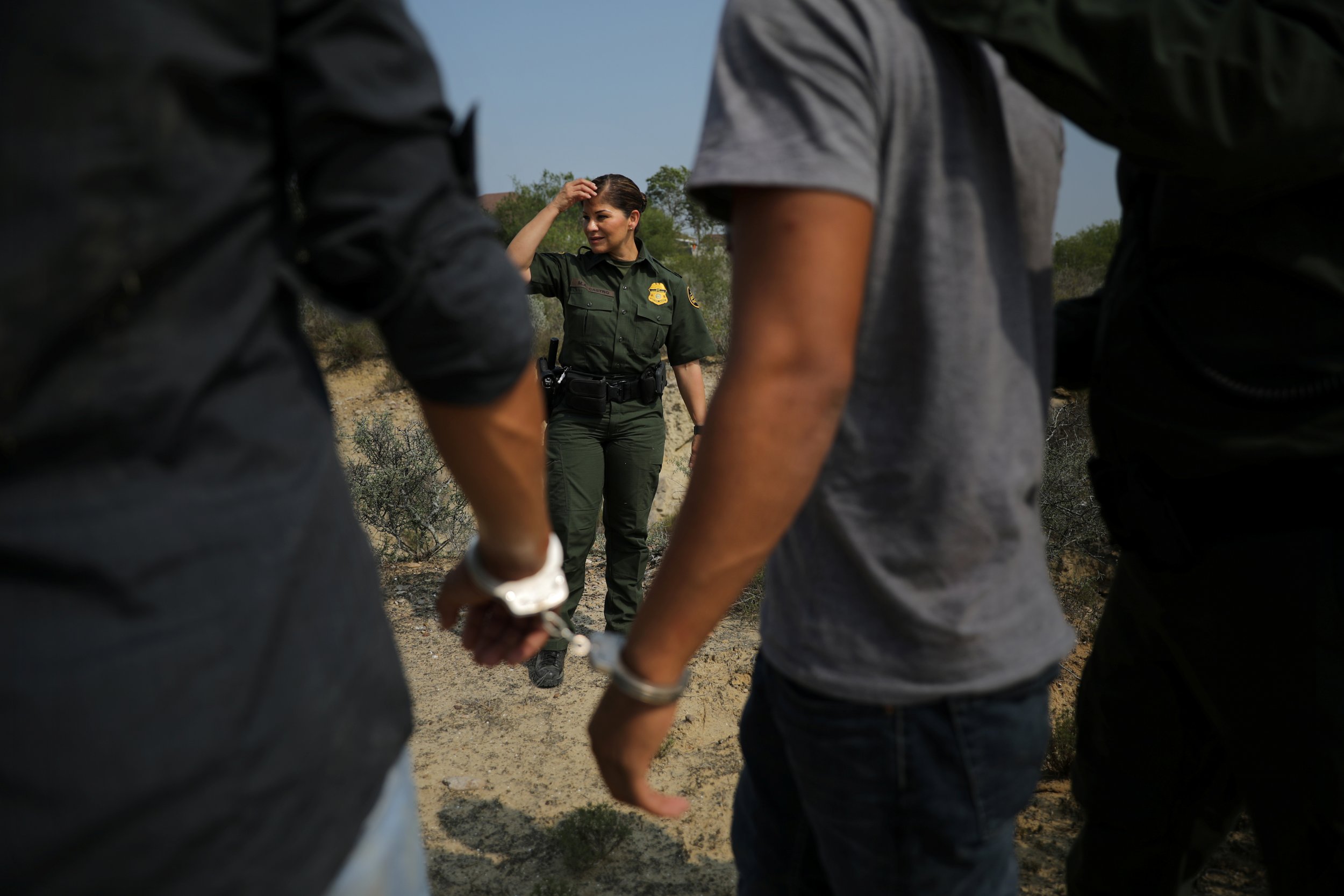 Attacks on Border Patrol agents and customs officials have skyrocketed during the Trump administration despite a historic low in apprehensions along the U.S.-Mexico border, according to data released Tuesday by Customs and Border Protection.
Assaults on agents by undocumented immigrants have nearly doubled, to a six-year high of 847 from 584 last year, while border arrests have declined 25 percent from last year's 415,816. Officials attribute the sharp rise in violence to "a different situation that we're facing."
"We're just seeing a different level of resistance," Ronald Vitiello, Customs and Border Protection's acting deputy commissioner, told Newsweek during a press call Tuesday. "We might have fewer encounters and fewer arrests, but we're seeing a little bit more resistance from the cartels, the smugglers and the people that are bringing folks across the border."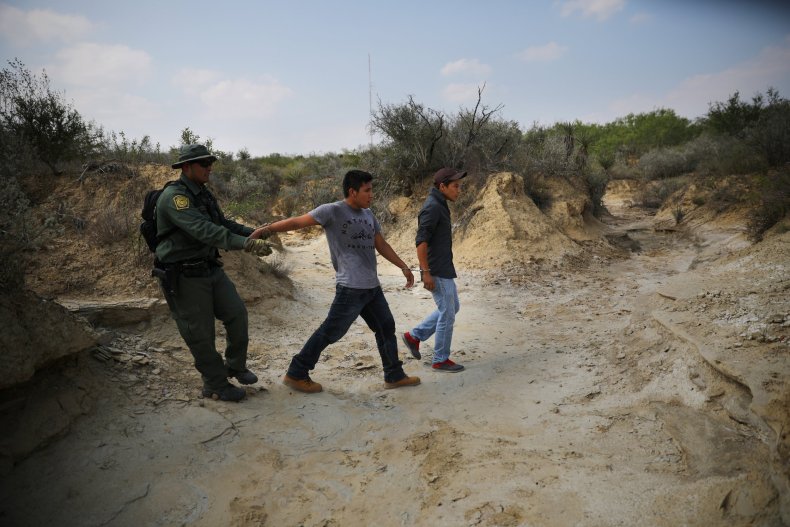 Vitiello said increased hostility along the border could be tied to President Donald Trump's immigration crackdown.
"I can speculate that it's just harder to cross the border and people are more resistant because of that," Vitiello said.
Since taking office in January, Trump has increased roundups of undocumented immigrants regardless of age, criminal history or protected status; expanded detention space; and stepped up workplace raids.
According to the data, Border Patrol agents have been increasingly aggressive with undocumented immigrants. The use of force with devices other than firearms has risen nearly 30 percent, to 717 instances this year from 554 last year.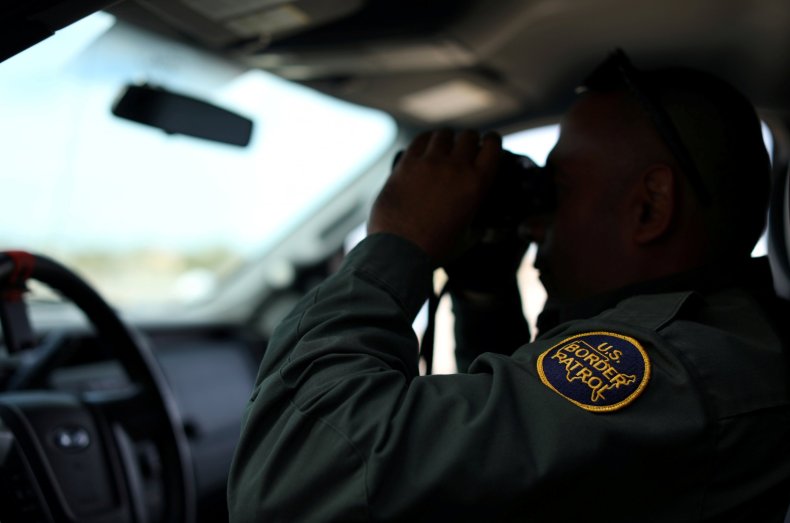 Customs and Border Protection defines "assault" as "a physically manifested attempt or threat to inflict injury on CBP personnel, whether successful or not, which causes a reasonable apprehension of imminent bodily harm."
Immigration advocates, who have long been critical of Customs and Border Protection transparency, question the validity of the latest statistics.
"We are always concerned when anyone in our community, including Border Patrol agents, are experiencing an increase in violence, but this information, however, doesn't mesh well with the patterns of migration that we've seen," Christian Ramirez, director of the Southern Border Communities Coalition, an immigration advocacy group, told Newsweek.
Ramirez is calling for the release of more specifics on the circumstances surrounding the assaults.
"CBP doesn't get a pass. They must tell the full story," Ramirez said. "…This is an agency that must set the example and not use data to paint what appears to be a skewed picture of the reality in the border lands."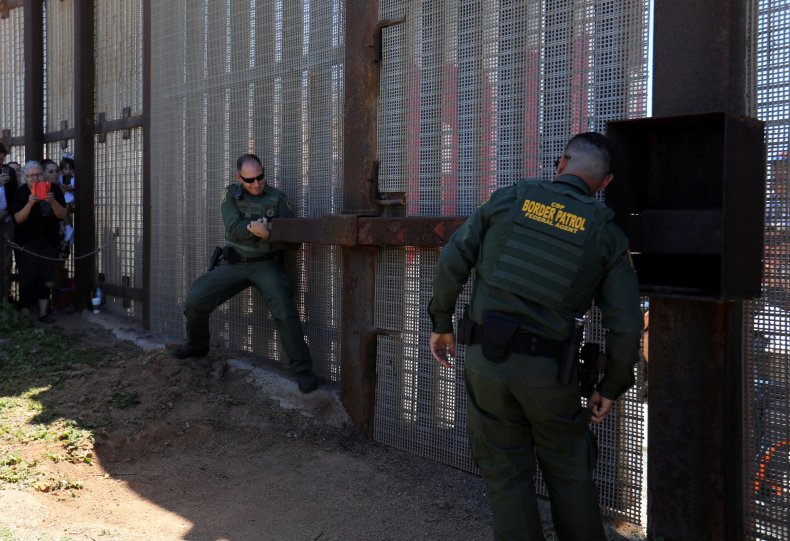 Still, Vitiello said Customs and Border Protection has taken steps to appease critics.
"As it relates to transparency, we've done a lot over the past several years to improve the way we review use of force cases with investigative teams," he said.
Vitiello added: "We've improved our reporting and the systems that we use to make the reports."
During the press call, he did not outline specific steps his agency has taken to improve data reporting or transparency.