Immunocompromised Woman Battling COVID for Second Time Says Vaccine Saved Her Life
An immunocompromised woman in Pittsburgh, Pennsylvania suffering from COVID-19 for the second time said that she believes getting vaccinated has saved her life.
Linda Matthews said that being infected twice by COVID hasn't made her doubt the vaccine's efficacy despite feeling "angry" and "furious" over getting sick again, Pittsburgh's Action News 4 reported on Wednesday.
"I truly believe it's [COVID vaccine] kept me out of the hospital and kept me from being on a ventilator," Matthews told the news outlet.
The 71-year-old said she started feeling better after she took monoclonal antibodies on Tuesday. She has had a compromised immune system since having a heart transplant in 2019, putting her at greater risk of being infected by COVID.
"My white cells get depleted all the time because of the anti-rejection medicine that I have to take from my transplant," she said.
In addition to receiving two COVID vaccines and a booster shot, Matthews had also complied with mask-wearing and social distancing protocols.
"I've done everything I'm supposed to do, I followed transplant protocol, I've followed COVID protocol to the max because I went through hell with the transplant," Matthews told Action News 4.
"It took me two years to get where I am. I'm doing phenomenal heart-wise, but now I'm sidelined because I have COVID again," she added.
She also urged others to consider taking all COVID-related precautions seriously.
A number of fully vaccinated people have been infected again with COVID amid the spread of the Omicron variant, in what the Centers for Disease Control and Prevention (CDC) calls a "vaccine breakthrough infection."
"Since vaccines are not 100 [percent] effective at preventing infection, some people who are fully vaccinated will still get COVID-19," the agency said earlier this month. "A vaccine breakthrough infection happens when a fully vaccinated person gets infected with COVID-19. People with vaccine breakthrough infections may spread COVID-19 to others."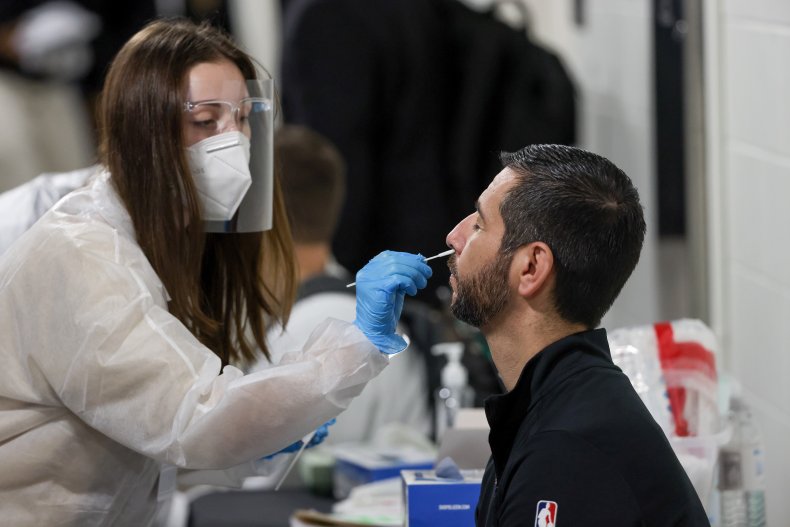 The CDC advised fully vaccinated people living in areas with high COVID transmission to wear face masks when present in an indoor setting.
The agency also added that immunocompromised people should also continue to take all COVID-related precautions regardless of being fully vaccinated because "they may not always build adequate levels of protection."
The U.S. saw around five million more COVID cases this month than in November, according to data from John Hopkins University.
Reported COVID cases, however, are most likely an undercount of the actual number of cases due to unreported results from at-home testing kits and the difficulty of getting an appointment for COVID testing, among other reasons.