Impact Wrestling to Air on AXS TV Following Bound for Glory Show
Following Anthem Sports and Entertainment acquisition of majority interests in AXS TV, the company confirmed IMPACT Wrestling will begin airing weekly television on the network.
The news comes a month before the promotion's largest pay-per-view event, Bound for Glory, on October 20. After the pay-per-view, IMPACT's weekly series will begin airing on AXS TV and simulcast globally on the IMPACT Wrestling Twitch channel.
"IMPACT Wrestling is a perfect fit for AXS TV's slate of live sporting events and combat sports content," said Ed Nordholm, Chief Corporate Officer of Anthem Sports & Entertainment and President of IMPACT Wrestling in a press release. "The newest addition to our growing portfolio of media assets, AXS TV's audience perfectly aligns with our passionate IMPACT Wrestling fan base, and this move increases the reach for our weekly program with distribution in over 50 million homes. We could not ask for a better home and are excited by the opportunities to work with Mark Cuban and Anschutz Entertainment Group, our partners in AXS TV, to bolster IMPACT Wrestling's presence in the market, as we continue to deliver action-packed and innovative weekly programming featuring some of the most athletic and gifted stars in the professional wrestling industry."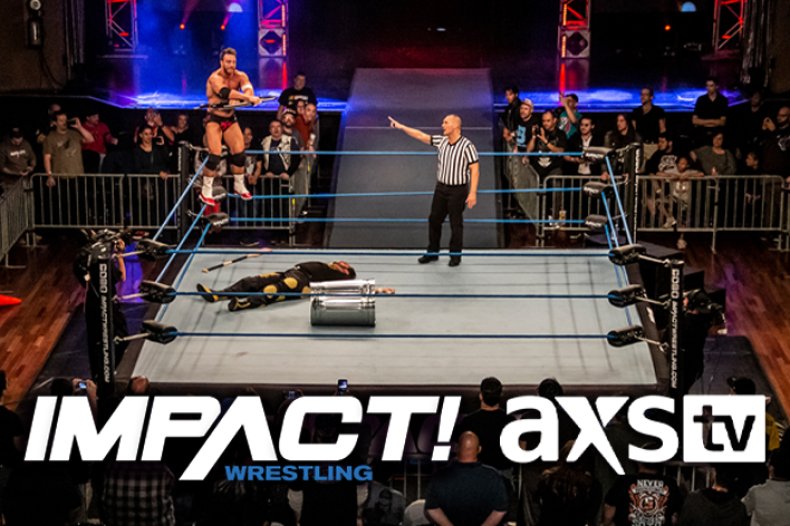 The deal between Anthem and AXS TV went through on Monday with The Wrap reporting that 40 workers at the network were laid off following Mark Cuban's sale of his majority stake in the cable network and the channel HDNet Movies.
AXS TV is the current home for New Japan Pro Wrestling (NJPW) as well as Women of Wrestling (WOW), and now adds IMPACT Wrestling into its catalogue of sports-based programming. WOW premiered its second season on Saturday, September 7 and NJPW airs on AXS TV every Saturday following Women of Wrestling.
Prior to the move to AXS TV, IMPACT Wrestling aired Friday nights on the Pursuit Channel. Before that, IMPACT aired on Destination America and Pop TV. With WWE's SmackDown moving to Friday nights on FOX in October this may change when IMPACT airs its weekly television show.
Ed Nordholm released this statement to Newsweek regarding programming:
"Anthem has been public that it has not made any decisions regarding current programming. We have been long-time broadcast partners with TV Asahi for NJPW at Fight Network and hope to build on that relationship. We are in the middle of a season with WOW and about to tape another series of episodes next week, so no reason to make any decisions there in the short term. We're looking forward to getting to know them better."
What do you think of the move for IMPACT Wrestling? When do you want to see the promotion air? Let us know in the comments section.