'Impeach Trump' Billboard Goes Up a Mile From President's Mar-a-Lago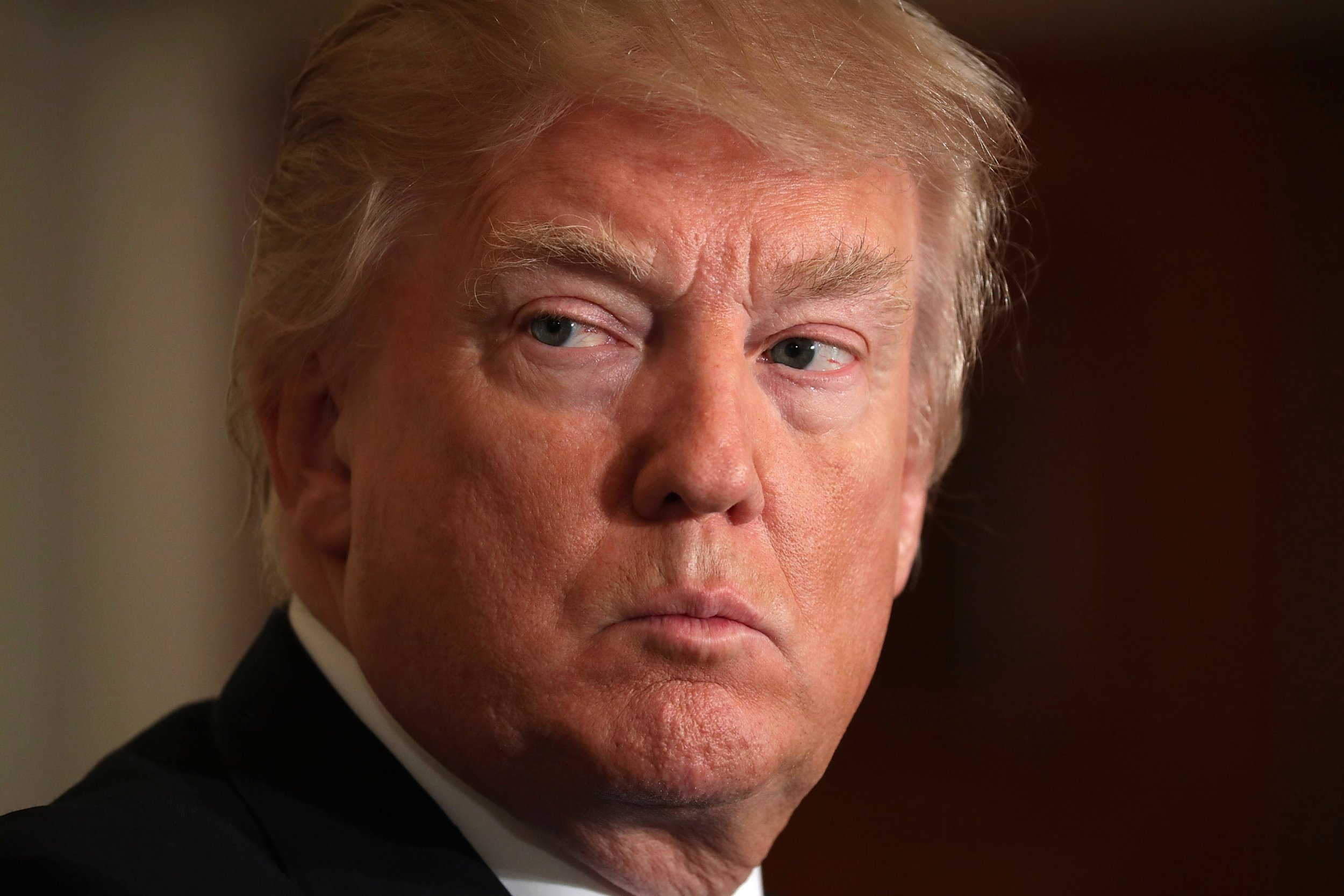 The groups leading a petition effort to encourage the U.S. Congress to begin impeachment proceedings against President Donald Trump had a billboard ad posted Thursday on the road that leads to the billionaire's Mar-a-Lago country club in Palm Beach, Florida.
The billboard is emblazoned with the campaign's website, ImpeachDonaldTrumpNow.org, and states: "No one is above the law. Not even the president."
The billboard is up on Southern Boulevard, which is one street that links directly to Trump's estate. He's often received criticism for spending too much time at Mar-a-Lago, as well as golfing and vacationing too often. Just recently, Trump wrapped up a 17-day "working vacation" at his golf club in Bedminster, New Jersey.
In a press release, the impeachment campaigners note that the billboard's purpose is to "remind" the Republican that "no one is above the law."
The campaign, which includes national groups like Free Speech for People and RootsAction.org, claims it does not want the president to profit from his time in office "at the expense of our democracy," and says a potential congressional impeachment investigation should focus on possible violations of the Emoluments Clause and on whether Trump has obstructed justice.
"Momentum for impeachment is accelerating at the grassroots," the national coordinator for RootsAction.org, Norman Solomon, said in a statement posted on CommonDreams. "As nationwide polling reflects, support for impeachment among the American people is vastly more widespread than what exists on Capitol Hill right now. It's time for Members of Congress to catch up with the public."
The campaign claims that 1.2 million people have signed the petition and that the billboard was funded by small donations.
Calls for Trump's impeachment have come from several Democrats and groups. Last month, Democratic Representative Steve Cohen of Tennessee announced he would introduce articles of impeachment over the president's responses to the violence in Charlottesville, Virginia, that saw one counterprotester killed.
Before Cohen, Democratic Representatives Brad Sherman of California and Al Green of Texas introduced articles in July over Trump's firing of former FBI Director James Comey in May.