'Impeachment' Cast: Who is Susan Carpenter-McMillan?
American Crime Story: Impeachment episode 2 has arrived and the outing marks Tony-winning actor Judith Light's debut in the series. Light portrays Susan Carpenter-McMillan, who is introduced as Paula Jones's (played by Annaleigh Ashford) spokesperson, catapulting Jones's case into the media spotlight. Newsweek has everything you need to know about Judith Light.
Susan Carpenter-McMillan was an activist, writer, spokesperson, self-styled "conservative feminist" and advocate for survivors of sexual assault.
During the 1990s, Carpenter-McMillan served as a senior advisor to Paula Jones during her lawsuit against President Bill Clinton (Clive Owen). She also served as her spokesperson and chaired Jones's legal fund.
In 1994, Jones claimed Clinton sexually harassed her by exposing himself to her in a hotel room in May 1991, when Jones was working as an Arkansas state employee at the Annual Governor's Quality Conference at the Excelsior Hotel in Little Rock and Clinton was the Governor of Arkansas. Clinton has always dismissed Jones' version of events.
Three years later, Jones came forward with her story after an account was published in The American Spectator by David Brock, whereby a woman named "Paula" had allegedly agreed to become Clinton's mistress.
Jones opted to sue Bill Clinton in a civil lawsuit for sexual harassment. Her suit, known as Jones vs. Clinton, was filed on May 6, 1994.
At first, Jones' suit was dismissed because she was not found to have suffered any damages. However, after the exposure of the Lewinsky-Clinton affair, Jones appealed the ruling.
Carpenter-McMillan was thrust into the spotlight for her role as Jones's spokesperson. She famously referred to Clinton as a "slimeball" on Meet the Press and described him on CNN's Crossfire as an "un-American," a "liar," and a "philanderer.
She appeared on several talk shows including Equal Time, Larry King Live, Today, The Geraldo Rivera Show, Burden of Proof, Hannity & Colmes, and Talkback Live to discuss Jones's case.
Carpenter-McMillan advised Jones to reject Clinton's offer of a $700,000 settlement, against the advice of her lawyers Gilbert Davis and Joseph Cammarata, as it did not come with an apology. Davis and Cammarata quit shortly after Jones rejected the proposal and Carpenter-McMillan's husband, lawyer William McMillan, replaced them.
In the end, Jones settled the case with Clinton for $850,000 and no apology.
Speaking to Newsweek, Annaleigh Ashford shared her thoughts on Paula Jones (who she plays in the series) and Susan Carpenter-McMillan's relationship.
She said: "You'll notice throughout the series, the only time that a woman is in the room for these depositions is usually when it's the stenographer or a judge, just presiding over the proceedings. But there's no female on her legal counsel.
"Susan Carpenter-McMillan was sort of the only woman in her corner and she was, I mean, it's up to debate, but I sort of feel like Susan Carpenter-McMillan was using Paula for her own agenda as well. So, unfortunately, again, I think it was another heartbreaking moment for Paula Jones."
A victim of sexual assault herself, Carpenter-McMillan was known for her work with numerous survivors of sexual assault and for her campaigns to keep convicted rapists and child molesters in prison.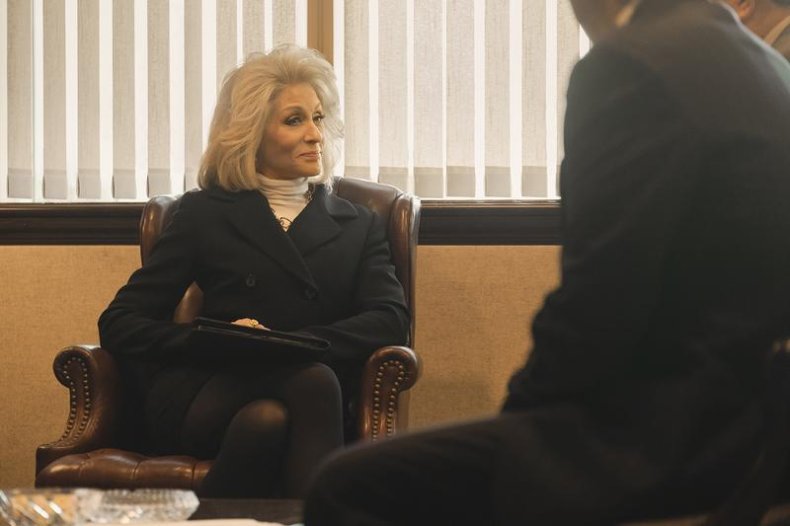 She played a major role in the passing of the 1996 chemical castration law in California, the first in the country, which applied to twice-convicted sex offenders.
Carpenter-McMillan campaigned for child molesters to wear a single handcuff for the rest of their lives.
She was also known for her stance against abortion, once hosting a memorial service for 16,000 aborted fetuses. She rose to the top of the Right of Life League of Southern California, becoming the top media representative for the organization, despite admitting to the LA Times in 1990 she had an abortion in 1970 while unmarried and in college.
Carpenter-McMillan also hit headlines for petitioning the Los Angeles District attorney to seek the death penalty in the O.J. Simpson case.
In Impeachment: American Crime Story, episode 2, Light makes her debut as Carpenter-McMillan as she enters Jones's lawyer's office, introducing herself as the President and Founder of the Women's Coalition, a privately funded, nonprofit public relations group.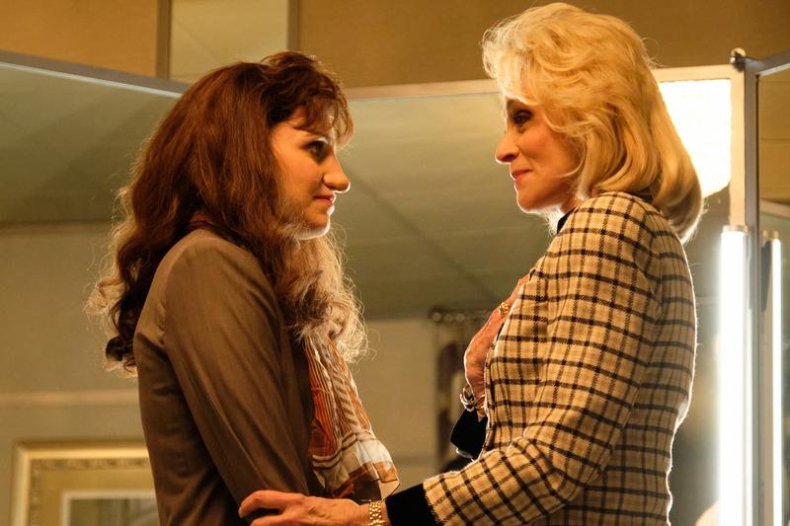 In the episode, Jones shares she met McMillan at a rally for the "Right to Life League" when she was approached by McMillan who told her she was being treated "poorly."
McMillan then goes on to tell the men in the room she is there to "protect Paula's interests" and advocates for Jones to get her story out on television, which in the series and real life, she succeeded at doing.
In 2000, two years after the Lewinsky-Clinton scandal, the real Carpenter-McMillan ran for the California State Assembly against Carol Liu. She was unsuccessful.
She has since featured in several documentaries about the Lewinsky-Clinton scandal including the 2018 docuseries The Clinton Affair.
Impeachment: American Crime Story airs Tuesdays at 10 p.m. ET on FX.