The 5 Most Important Lines From Donald Trump Jr.'s Emails About the Russia Meeting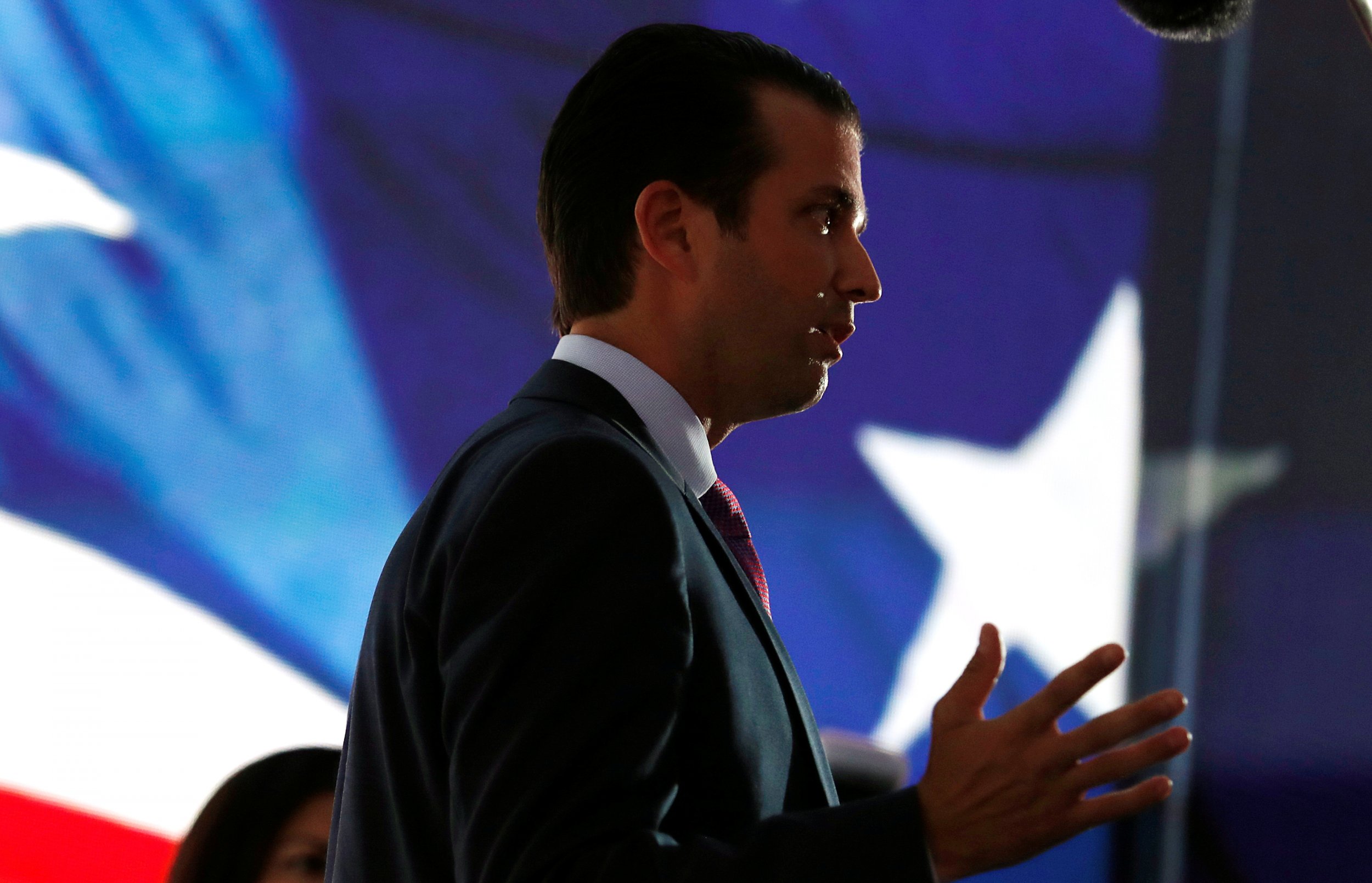 Donald Trump Jr. dropped a bombshell on himself Tuesday just minutes before The New York Times was set to publish a report on emails showing the president's son setting up a meeting with someone he believed was connected to the Russian government in an effort to land damaging information on Democratic presidential nominee Hillary Clinton.
Trump Jr. posted screenshots of the June 2016 email conversation to Twitter that revealed he worked to set up the meeting and involved then-campaign head Paul Manafort and Donald Trump's son-in-law (and now White House adviser) Jared Kushner. The exchange effectively revealed that a Trump connection said another Trump associate, Russian real estate tycoon Emin Agalarov, knew a Russian official who had damaging information on Clinton. This exchange led to a meeting with Natalia Veselnitskaya, a Kremlin-connected lawyer.
The emails have resulted in renewed accusations that the Trump campaign knowingly colluded with Russia in its attempts to meddle in the 2016 election.
Here's a quick primer on the five most important lines from the conversation. (For the full conversation, click here.)
1. The following was emailed to Donald Trump Jr. by Rob Goldstone, a British publicist who first met the senior Trump while trying to work on Russia deals, according to The New York Times:
"The Crown prosecutor of Russia met with his father Aras this morning and in their meeting offered to provide the Trump campaign with some official documents and information that would incriminate Hillary and her dealings with Russia and would be very useful to your father."
2. Goldstone also explicitly pointed out to Trump Jr. that this exchange was part of a Russian attempt to get his father elected:
"This is obviously very high level and sensitive information but is part of Russia and its government's support for Mr. Trump."
3. Goldstone suggested in an email that he could eventually send the information to the elder Trump, even saying he could give the then-Republican candidate the documents through his longtime gatekeeper Rhona Graff:
"I can also send this info to your father via Rhona, but it is ultra sensitive so wanted to send to you first."
4. Trump Jr.'s response to Goldstone's pitch was enthusiastic. He emailed:
"Seems we have some time and if it's what you say I love it especially later in the summer."
5. And finally, later in the email exchange, Goldstone again explicitly stated the lawyer he wanted Trump Jr. to meet was working on behalf of the Russian government:
"Emin asked that I schedule a meeting with you and the Russian government attorney who is flying over from Moscow for this Thursday."