Improve the Health of Black Women. Make Racial Trauma at Work Extinct | Opinion
The mental health of Black women is always in jeopardy, particularly in the workplace, and not just during Mental Health Awareness Month.
While Karine Jean-Pierre was recently named the first Black and LGBTQ+ person in the role of White House press secretary, Judge Ketanji Brown Jackson will be the first Black female Supreme Court Justice and Vice President Kamala Harris is in the White House, it is possible to think Black women are well-represented in the workplace in this country.
That is not the case.
Florida Governor Ron DeSantis recently signed a "Stop Woke Act" to end Diversity, Equity and Inclusion (DEI) efforts in the workplace. The bill is "the first in the nation to end corporate wokeness and Critical Race Theory in our schools, we are prioritizing education not indoctrination," said Lieutenant Governor Jeanette Nuñez.
Due to the intersecting identities of being a woman and being Black, Black women are at risk for dual oppression and double discrimination. And, despite experiencing sexism and racism, have persevered.
In 1892, educator and activist Anna Julia Cooper wrote in A Voice From The South, "She is confronted by both a woman question and a race problem, and is as yet an unknown or an unacknowledged factor in both."
In 2007, Robert T. Carter, professor emeritus of psychology and education at Columbia University, coined the term race-based traumatic injury which is now known widely as racial trauma. This can be a consequence of emotional pain a person may feel after racial harassment, hostility, discrimination or avoidance.
A 2021 study on gendered racism in the U.S. among young adult Black women noted that they cope with experiences of gendered racism by identity shifting, meaning they shift their behavior and language to adjust to environmental norms, which is connected to symptoms of depression and anxiety.
The effects of racial harm Black women endure daily are similar to those with Post-Traumatic Stress Disorder (PTSD). This further complicates the experience of being Black in America where social determinants of health are stacked against them.
Experiences of racial discrimination are also associated with hopelessness, violent behavior, hypertension, thickening and calcification of the arteries and heart rate variability. One study of 292 Black women found that frequent experiences of racial discrimination were associated with more severe PTSD symptoms overall.
In 2020, the Kaiser Family Foundation Health Tracking Poll found that 7 in 10, or 70 percent of Black adults, said they experienced serious incidents of discrimination in their lifetime, including half who said they felt their life was in danger because of their race or ethnicity.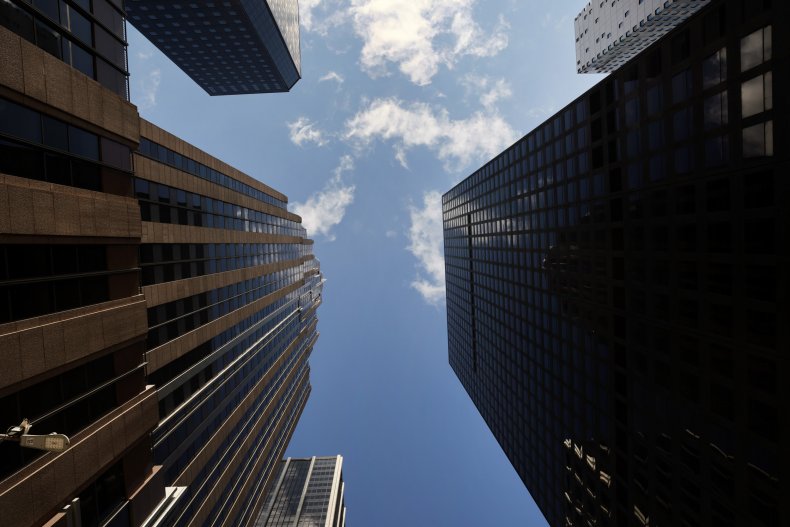 A 2020 Essence survey found that 45 percent of Black women said the place they had these experiences the most was at work. Being passed over for promotions, missed mentorship opportunities and microaggressions were noted as types of discriminatory actions launched against them.
In Minda Harts' 2021 book, Right Within: How We Heal From Racial Trauma in the Workplace, she discussed how systems of oppression are embedded in most workplace cultures. As a result, Black women are gaslit into believing they are crazy or do not have thick enough skin when they encounter racism, further causing mental and physical harm to their bodies and minds.
What can help to ease these harms are efforts to create more equitable workplaces where care and humanity are offered to those on the receiving end of racial offenses, instead of excuses made for the oppressors.
Lybra S. Clemons, chief diversity officer of Twilio, said that an antiracism framework can drive DEI in creating equitable and inclusive workplaces. Her work at Fortune 500 companies demonstrates how personal accountability and self-awareness create anti-racist environments.
In the Harvard Business Review, James D. White provided seven tools for building an anti-racist company: "Achieving true DEI is hard. It involves a new approach to everything from recruiting to giving assignments to determining what makes someone a cultural fit."
Changes need to start by having the top of the organization be reflective of the entry points to the organization. This means intentionally diversifying leadership.
When more women of color are at the top of the ladder, there is more of a chance that oppressive policies and practices will be eliminated. Allyship training is another tool for male and/or non-Black leaders to mentor and advocate for Black women in the workplace.
Additionally, Black women can make themselves a priority in their workplaces. One of the best ways is to shore up boundaries. If there is a pattern from people who are racially aggressive, it is necessary to decide how much direct access to give those people. It is possible to make interactions brief, focused on work-only communications and to avoid triggering scenarios.
Harts described ways Black women can protect themselves when the privilege of leaving a toxic work environment does not exist. "Drawing your line will sometimes make others uncomfortable, yet love yourself enough to center yourself in the situation," Harts said.
Gendered racism must be eliminated to make workplaces healthy for everyone.
Dr. Summer Rose is a licensed psychologist in Texas and a Public Voices Fellow through The OpEd Project.
The views expressed in this article are the writer's own.