Former Reddit CEO Ellen Pao Challenges Tech Executives to Remove 'Incels' From Silicon Valley
Ellen K. Pao, former CEO of Reddit and board director at Flipboard, challenged fellow Silicon Valley executives Wednesday to address a malicious subgroup of young men potentially within their ranks.
Pao has long been a proponent of diversity in tech as well as a recent leader of the #MeToo movement. Her Wednesday tweet asked, "CEOs of big tech companies: You almost certainly have incels as employees. What are you going to do about it?"
Incels, or "involuntary celibates," are an online subgroup who discuss their frustration with relationships and their (lack of) sex lives by often disparaging women as a whole and using slang to refer to "outsiders." But the group has become notorious after being linked to several violent acts carried out offline by people like Elliot Rodger in the 2014 Isla Vista, California, massacre and Alek Minassian, who allegedly mowed down 10 people in a van in Toronto last month.
Reddit, the vast social network in which Pao was interim chief executive officer from 2013 through 2015, banned the 40,000-member r/incel subgroup for inciting violence late last year. "Communities focused on this content and users who post such content will be banned from the site," read Reddit's statement at the time. "As of Nov. 7, r/Incels has been banned for violating this policy."
Pao herself has also been the victim of several gender and harassment events, including her July 2015 resignation as CEO of Reddit. One of the primary goals of her tenure there was to ban groups spreading revenge porn. But after she banned five Reddit communities for harassment, Pao became the target of vicious online threats and a Change.org petition that amassed 200,000 signatures calling for her removal from the company. On July 10, 2015, Reddit bowed to the pressure and she resigned "by mutual agreement," but challenged the Reddit community to "balance authenticity and compassion...disagreements are fine. Death threats are not."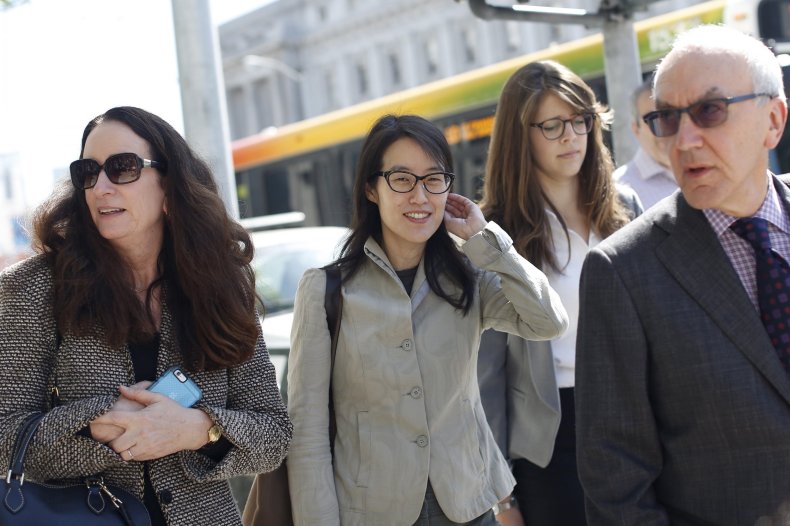 In May 2012, Pao filed a high-profile gender discrimination lawsuit against the Silicon Valley firm Kleiner Perkins Caufield & Byers, where she was a junior partner and chief of staff for the managing partner, John Doerr. She accused her bosses of refusing to promote her because of her gender, but the 24-day trial ended favorably for the law firm.
Pao has since been a very vocal proponent of gender and pay equality as well as co-founding a non-profit called Project Include promoting diversity in startup companies.