Increasing Minimum Wage to $15 Would Raise Pay for Half a Million Child Care Workers, Report Finds
More than a half-million child care workers would see a pay raise if the minimum wage was increased to $15 per hour, according to a new report.
The Economic Policy Institute (EPI) found that more 43.5 percent of child care workers, or 560,000 people, would benefit from the minimum wage being bumped to $15 per hour in the next four years.
Roughly 95 percent of the child care workers who would get a pay raise are women, and 36 percent are Black or Hispanic. Black and Hispanic child care workers would see their yearly income rise by $3,200 and $3,100, respectively.
"Low wages for child care workers reinforce existing racial and gender inequality, since both Black child care workers and women are particularly likely to see their wages increase with a $15 minimum wage," Julia Wolfe, a co-author of the report and state economic analyst for EPI, said in a statement. "Child care workers deserve to be paid a wage that better reflects the value of their work and allows them to care for their own families."
The findings come as the minimum wage debate has stalled in Congress. Democrats have long pushed to raise the federal minimum wage, which has been set at $7.25 per hour since 2009.
President Joe Biden attempted to double the $7.25 federal minimum wage in the American Rescue Plan, a $1.9 trillion coronavirus relief package, but the measure was ultimately struck down.
Democrats reintroduced the Raise the Wage Act, a bill that would increase the federal minimum wage to $15 an hour by 2025, in January. The legislation has 37 cosponsors in the Senate, all of whom are Democrats, but hasn't been taken up for a vote.
The Democratic-held House passed a version of the bill in 2019, but it never saw a vote in the Republican-controlled Senate.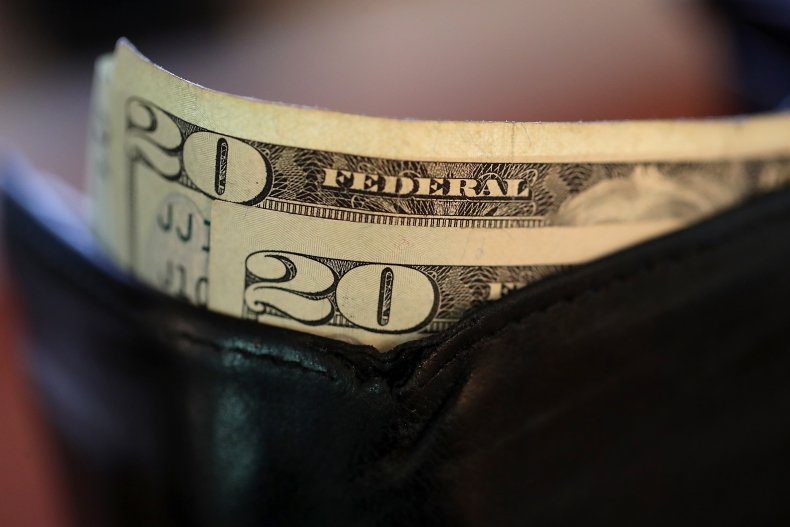 Amid the federal government's inaction on the issue, several states and companies have taken it upon themselves to raise the minimum wage. Amazon, McDonald's, Bank of America, Target and other companies have boosted their minimum wages over the past few years. Last month, Rhode Island lawmakers passed a law to raise the minimum wage to $15 per hour.
The minimum wage debate has again picked up steam in recent weeks as businesses report shortages of workers. Republican lawmakers and industry groups have pointed the finger at extended unemployment benefits, which in some cases pay more than a minimum wage job.
But Democrats argue that the problem isn't additional unemployment benefits, it's low wages.
"Let's be clear. The problem in America is not that unemployed workers are receiving an extra $300 a week in emergency benefits during a horrific pandemic. The problem is that too many employers in America are exploiting their workers by paying starvation wages with no benefits," Sen. Bernie Sanders, a lead sponsor of the Raise the Wage Act, tweeted last month.
Wolfe told Newsweek in an email statement that "an increase in the minimum wage is long overdue and would significantly benefit half a million of the workers who provide children with safe and enriching care."
"Congress's delay in raising the minimum will only reinforce the sexism, racism, and devaluing of care work that keep child care wages low."
Update 06/09/21 4:15 p.m. ET: This story has been updated to include comment from EPI state economic analyst Julia Wolfe.