17 Incredible Beaches You Should Visit Before Everyone Discovers Them
World famous beaches like Copacabana and Bondi might be beautiful, but few would call them tranquil. So what if you're after somewhere a little more remote? Your secret beach.
These 17 beach locations are both jaw-droppingly perfect and unspoilt by mass tourism.
So kick off your sandals, grab your book, and take a tour...
Playa Sirena, Cayo Largo del Sur, Cuba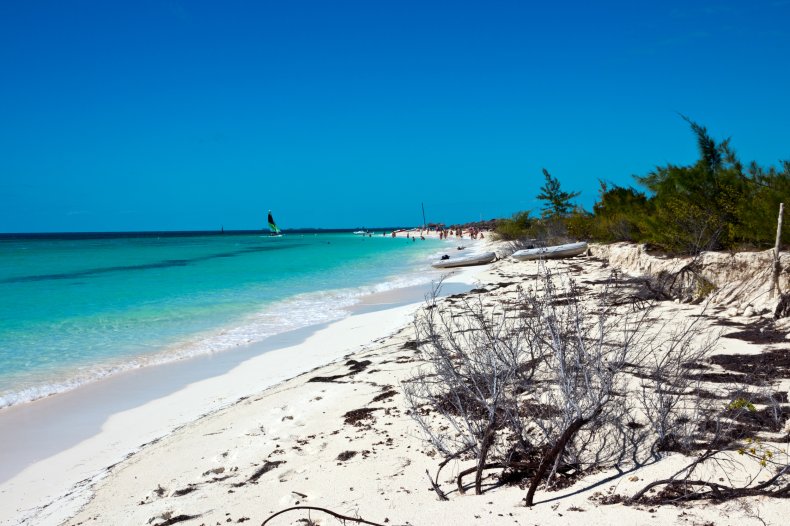 This mile-long beach of pristine white sand also boasts picture-perfect turquoise waters and palm trees that provide loads of natural shade.
Spanish word Sirena translates as "mermaid," and thanks to its location, you might also find a chance to swim among dolphins.
Plage Rouge, Ziama Mansouriah, Jijel, Algeria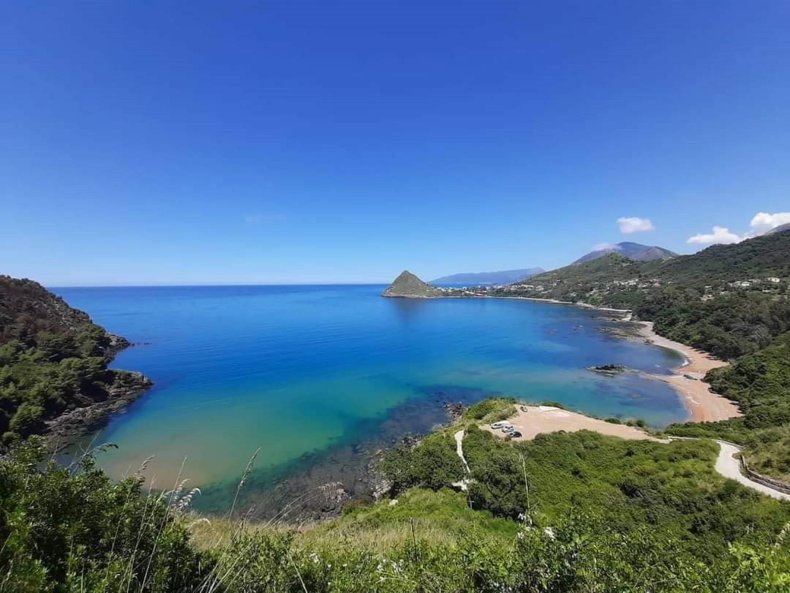 Crystal-clear Mediterranean waters and dazzling red sand make this area one of most stunning shorelines in Africa and the Mediterranean.
Largely unspoilt by tourism, you can find this paradise near the town of Ziama Mansouriah in Jijel province, north-eastern Algeria.
Pink Sands Beach, Harbour Island, Bahamas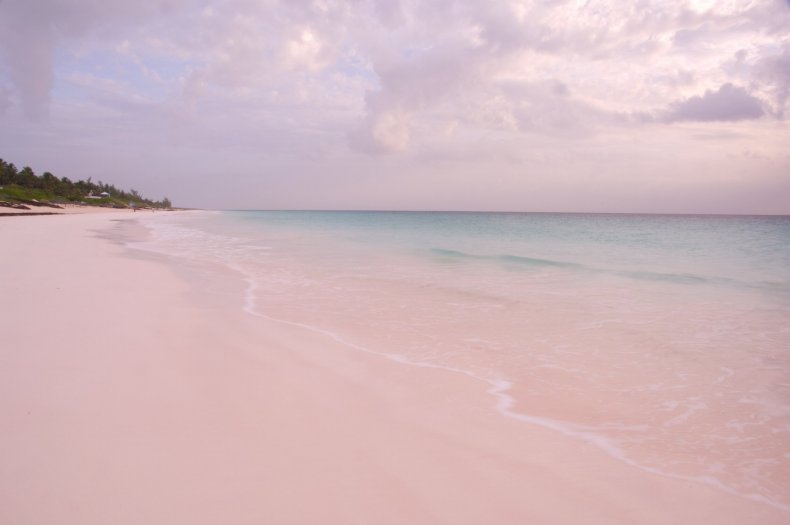 Stunning and unusual. Three miles of fine, pink sand helps make this one of the Bahamas' most beautiful beaches.
The sand gets its color from red coral mixing with the white sand.
It is one of the most beautiful pink sand beaches in the world, according to Conde Nast Traveler. It's hard to disagree.
Squeaky Beach, Victoria, Australia
Locals say the sand is so pure and clean that it squeaks when you walk on it. (Although experts say the sound is due to the rounded grains of quartz).
Situated two hours south of Melbourne, the famous white sand beach also offers great views of the coast and is one of the Wilsons Promontory peninsula's most iconic beaches.
Australian broadcaster SBS has dubbed it one of the country's "unknown wonders."
Praia da Falésia , Olhos de Água, Portugal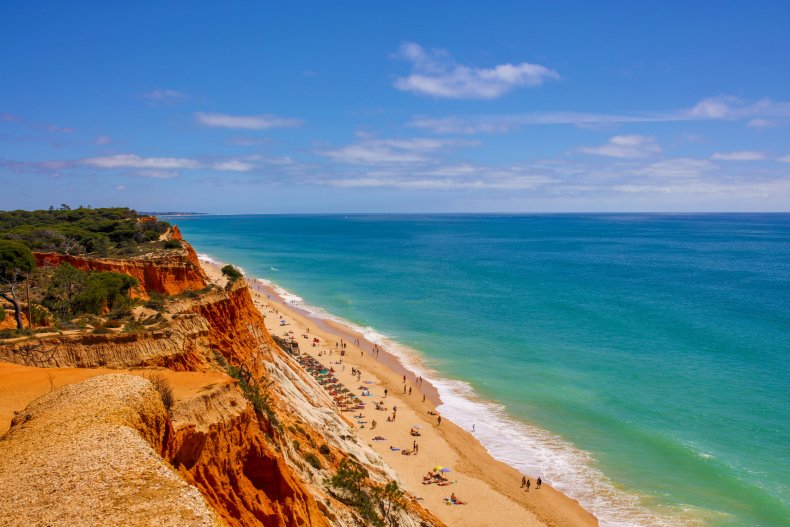 One of the best beaches in Portugal's Algarve region.
You'll feel tiny standing atop its incredible red cliffs, looking down on four miles of beach.
The beach is so long that it'll take you about two hours to walk its length. Not a bad way to spend your time.
Spiaggia dei Conigli, Lampedusa, Sicily, Italy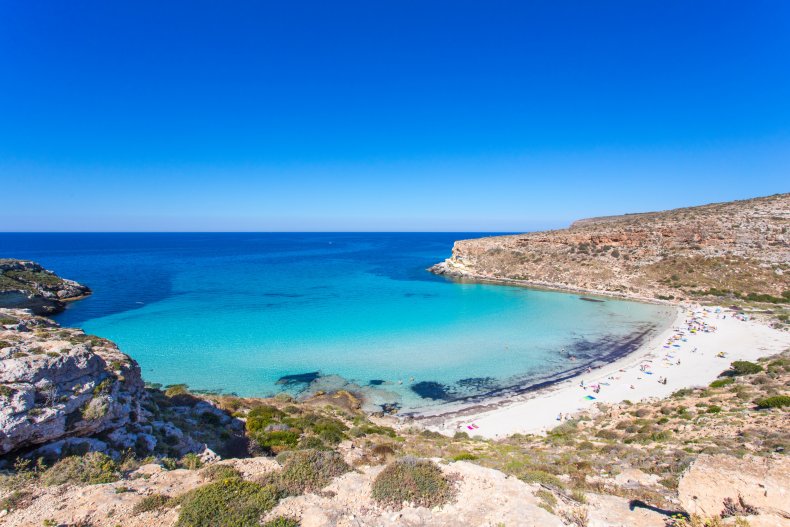 Beautiful golden sand and shallow aquamarine waters can be found at this marine reserve, where loggerhead sea turtles nest.
Although it has picked up numerous gongs—including being among Lonely Planet's top 20 beaches in Europe—it has not been ruined by mass tourism. Far from it.
"Spiaggia dei Conigli'' (Rabbit Beach) is accessible only by boat or on foot, and is located on the southern coast of the island of Lampedusa, Italy's southernmost island.
Baía do Sancho, Fernando de Noronha, Brazil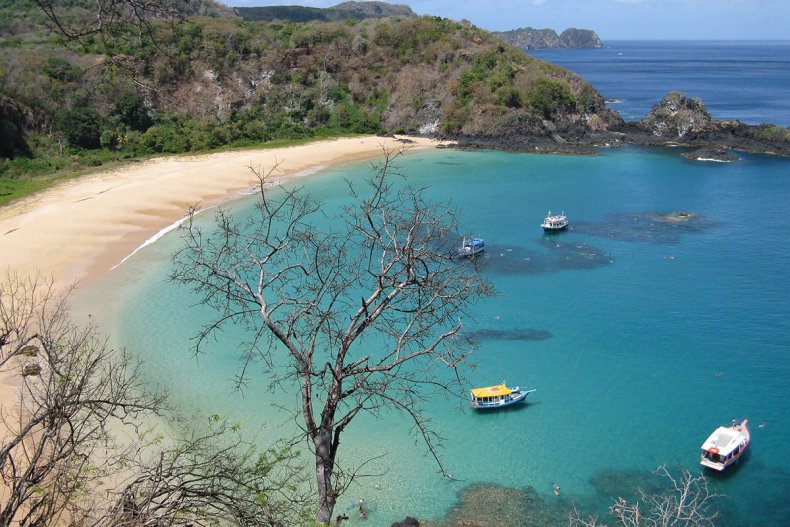 This remote beach with silky sand, turquoise water and green cliffs, can be found on a small volcanic archipelago located about an hour from mainland Brazil.
Access to the protected cove is difficult, you will need to descend the cliffs on a series of stone steps, or arrive by boat.
This secluded stretch of sand, regularly makes TripAdvisor's "Best of the Best Awards for Beaches."
Eagle Beach, Aruba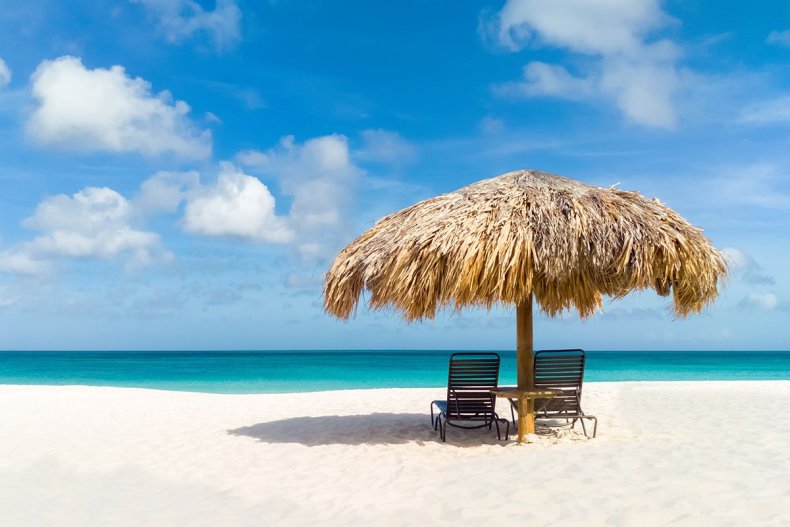 Eagle beach consistently ranks among the world's best beaches for those in the know.
It is the widest beach of Aruba, with a one-mile stretch of sugar-white sand as well as wonderful crystal clear waters.
Despite it's size, it is less well-known than nearby Renaissance, a man-made private island made famous largely by tourists taking selfies with (non-native) flamingos.
The more tranquil Eagle beach is situated on Aruba's northwest corner, and is just 15 minutes' drive from Aruba's capital, Oranjestad.
Seven Mile Beach, Negril, Jamaica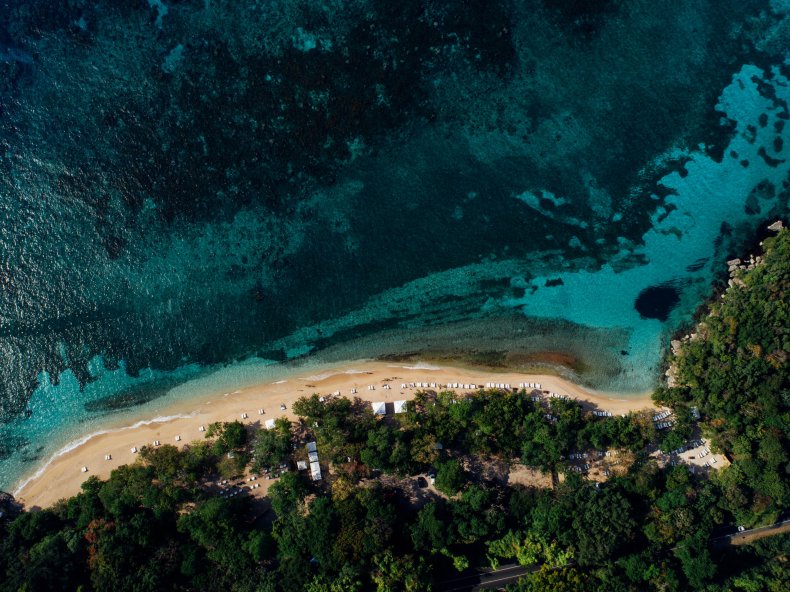 Negril's world-renowned beach is seven miles of tropical paradise.
Silky white sand, shady palm tress, and serene turquoise waters make this beach a natural oasis of the world.
It is frequently voted one of the best beaches in the world.
Playa de Cofete, Fuerteventura, Spain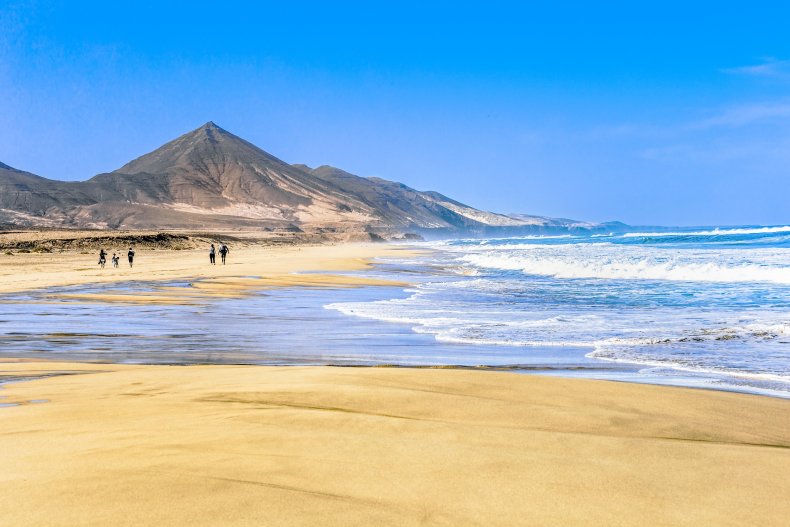 A wild, almost virgin beach at the southernmost tip of the island of Fuerteventura.
It is quite difficult to access by car unless it is a suitable vehicle able to handle the non-tarmacked road.
The beach, which is within the Jandia Natural Park, is more than 8-miles-long and is shielded by the mountain range of the Jandia Park.
Lately, it has become a bit of a nudist paradise according to Condé Nast Traveller.
Agonda Beach, Goa, India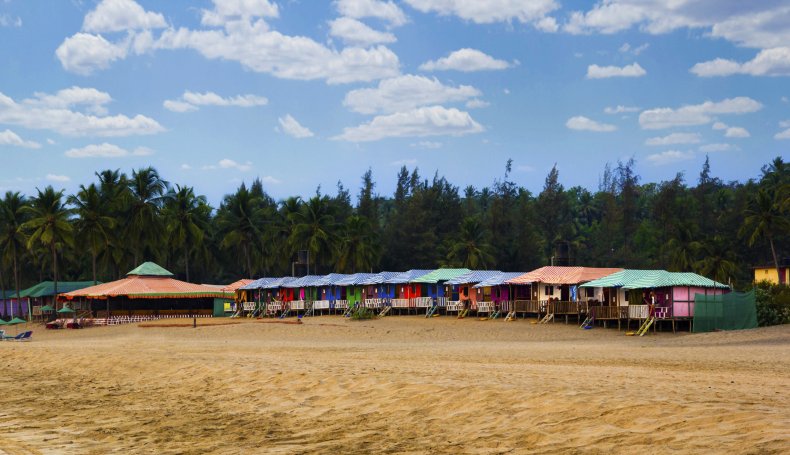 There's a chilled out vibe on Agonda Beach
Lush green coconut and palm trees stand side by side near colourful shacks at this beach, which rated TripAdvisor's No. 1 top beach in Asia.
During the month of September, the beach is a nesting ground for olive ridley sea turtles.
Ngapali Beach, Ngapali, Myanmar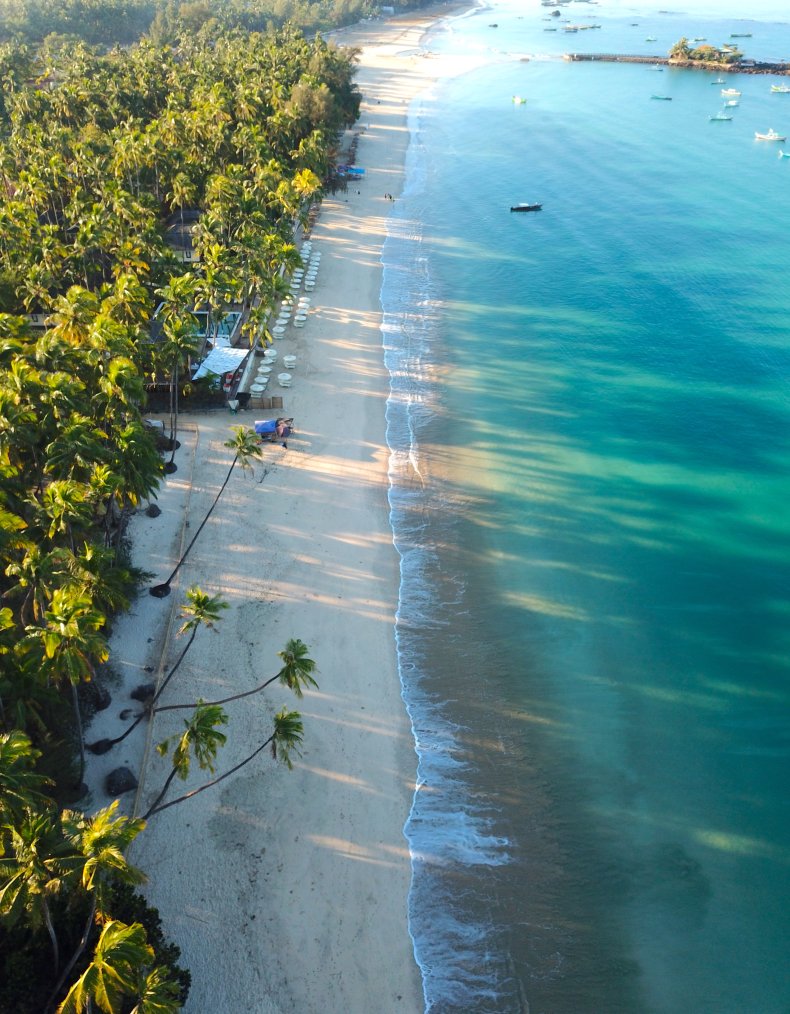 Ngapali beach is probably the most beautiful beach in Myanmar.
It boasts clear blue platinum seawater of the Indian Ocean, and pristine soft white sand that stretches about 2 miles and is dotted with palm trees.
The beach is quiet and completely unspoilt.
Kelingking Beach, Bali, Indonesia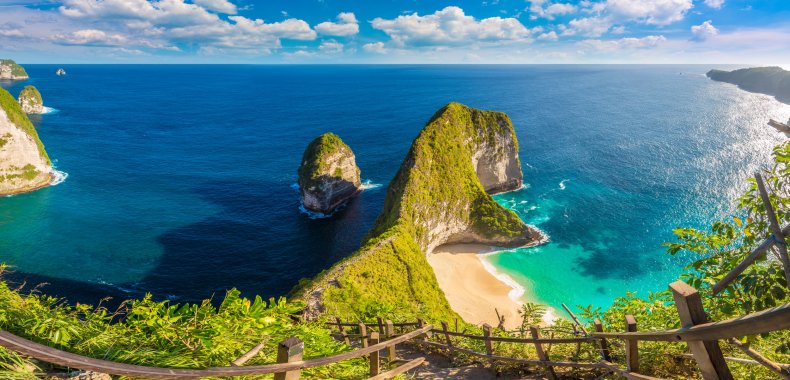 Do you see it?
Many people think this stretch of coastline resembles the head of a T-Rex, when seen from the steps leading down to the beach.
Access to the beach is difficult and the walk down is not for the faint of heart.
Kelingking beach is located in the village of Bunga Mekar, on the west coast of Nusa Penida island, the largest of three islands off the southeastern coast of Bali.
Anse Coco Beach, La Digue Island, Seychelles
Visit this beach if you want to relax without being disturbed.
This spot, one of the Indian Ocean's most picture perfect beaches, is found on La Digue island—located about 2,000 miles of the coast of East Africa.
This beach is not overun with visitors.
Praia de Santa Monica, Boa Vista, Cape Verde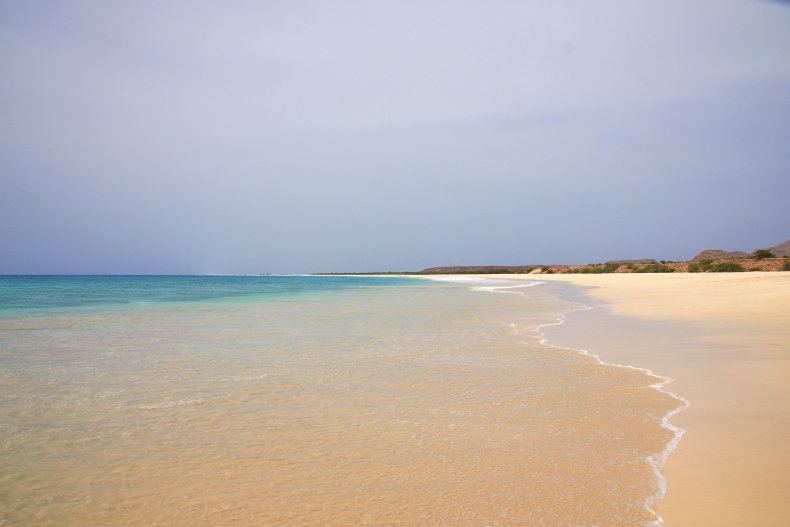 Santa Monica beach is considered the most beautiful beach of Cape Verde.
Located in the southwestern part of the island of Boa Vista, it has stunning white sand and azure waters.
Plague de Santa Giulia, Santa Giulia, France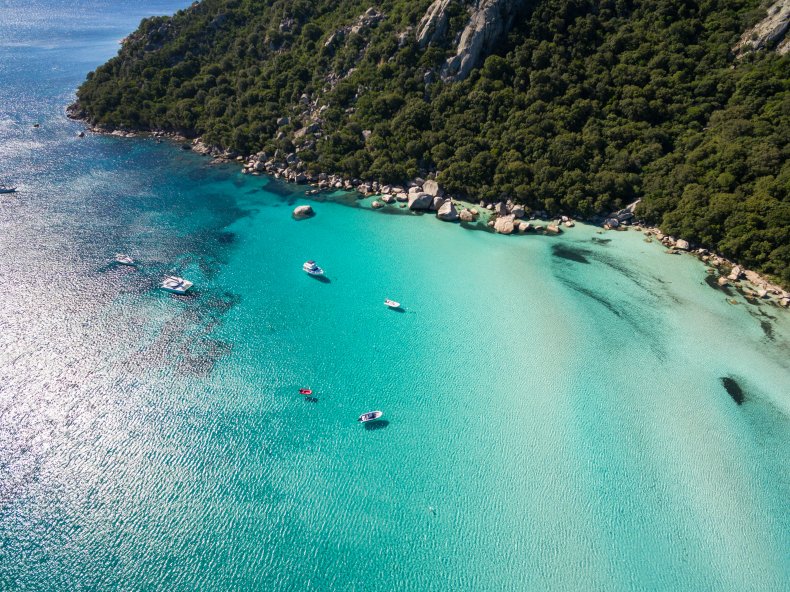 Known as the pearl of the southern side of Mediterranean island Corsica.
The shallow, calm water of the bathing lagoon at the foot of a mountain, in addition to the miles of dazzling white sand, make this beach one of the most beautiful in France.
Elafonissi Beach, Elafonissi, Greece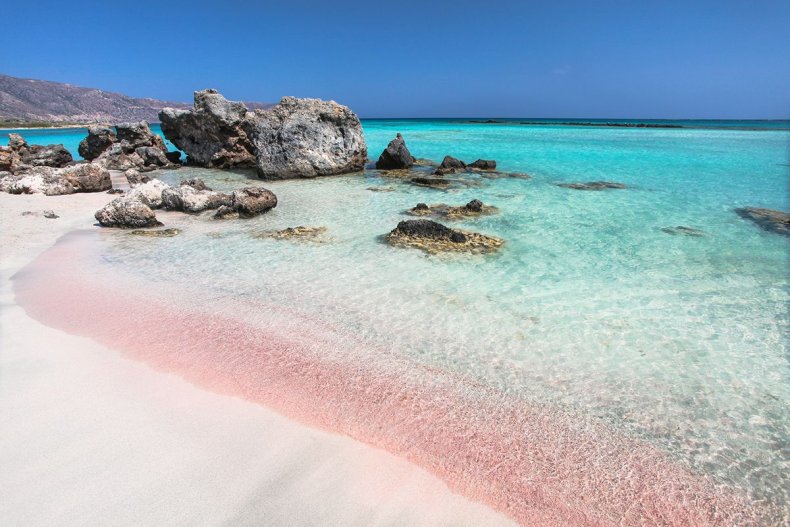 Just look at it!
Cear blue waters, pink-hued shore, and an abundance of wildflowers make this landscape breathtaking.
Elafonissi is a remote beach found in the southeast of the Greek island of Crete; it's about an hour and a half by car from the town of Chania.
It can get a little busy during high season, but if you avoid July and August, and you'll be in paradise.