Index Shows Impact of Stimulus Checks Fading, Leading to Uptick in Inequality
Inequality rose in May as the impact of the federal stimulus checks approved under President Joe Biden's American Rescue plan began to fade, an index has shown.
The Inequality Index by Morning Consult and Axios ticked upward to 6.5 percent in May, increasing from 5.7 percent in April. "Economic inequality increased in May as the impact of stimulus checks on households' finances started to wear off faster than job growth could produce sustainable incomes for low- and middle-income adults," a Morning Consult report analyzing the data explained.
The inequality indicators for the month showed that 15 percent of those earning less than $50,000 annually lost income in the past week, as did 12 percent of those earning $50,000 to $100,000 and 11 percent of those earning $100,000 or more. In the lowest income bracket, 29 percent said that they could cover less than a month's worth of basic expenses using just savings. The same was true for 11 percent of those in the middle income range and 7 percent of those earning more than $100,000.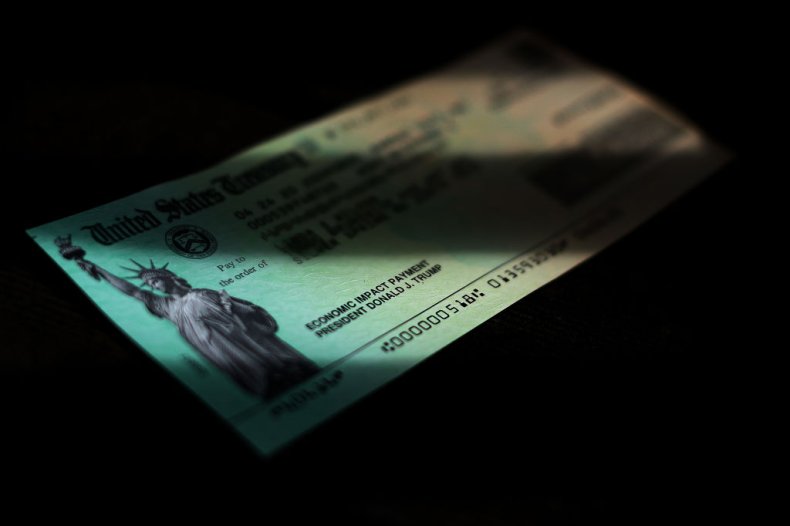 Biden and congressional Democrats pushed through the American Rescue Plan—without any Republican votes—in early March, providing most Americans with direct stimulus checks of up to $1,400. The data compiled by Morning Consult and Axios showed a significant decline in inequality after the passage of the $1.9 trillion package, with the measure of inequality declining from 7.1 percent to 5.7 percent.
Previously, Congress passed a COVID-19 relief package in March 2020 that included $1,200 direct payments for the majority of Americans. A second payment was approved by Congress in December as well, with most Americans receiving up to $600.
Meanwhile, a growing number of Democratic lawmakers have called for further direct payments. More than 80 congressional Democrats have come out in support of providing a fourth stimulus check or recurring monthly payments to Americans as the country continues to grapple with the COVID-19 pandemic. While new jobless claims continue to fall week after week, millions of American remain unemployed and many have fallen behind on rent or other expenses during the public health crisis.
On Thursday, a report from the Department of Labor showed that about 406,000 Americans filed first-time unemployment claims for the week ending May 22. That was a decrease of 38,000 from the previous week, but millions of workers remain on some form of government jobless benefits.
"With this latest snapshot, nearly 16 million Americans were on some form of unemployment assistance, pointing to further work to do in the healing department," Mark Hamrick, a senior economic analyst at Bankrate, said in comments emailed to Newsweek.
"The leisure and hospitality sector, which includes bars and restaurants, is still looking at a deficit of 2.8 million jobs compared to pre-pandemic levels," Hamrick pointed out.