India Arie to Pull Music From Spotify Over Joe Rogan, 'Also His Language Around Race'
India Arie has become the latest artist to announce she would remove her music from Spotify amid the controversy surrounding podcaster Joe Rogan, saying that she has an issue with his comments on race.
Arie joins other artists, including Neil Young and Joni Mitchell, who have removed their music from the streaming platform over concerns regarding alleged COVID misinformation being conveyed by guests on Rogan's podcast, The Joe Rogan Experience. Arie announced her decision on Instagram late Monday night with a post that also called out Spotify for the disparity between what Spotify reportedly pays Rogan and what it pays musicians.
"I have decided to pull my music and podcast from Spotify. Neil Young opened a door that I MUST walk through," she wrote. "I believe in freedom of speech. However, I find Joe Rogan problematic for reasons OTHER than his Covid interviews... FOR ME ITS ALSO HIS language around race."
"What I am talking about is RESPECT—who gets it and who doesn't," she added.
Arie criticized Spotify for the low pay artists allegedly receive from the platform, writing: "paying musicians a Fraction of a penny? And HIM $100M?"
"This shows the type of company they are and the company that they keep. I'm tired," she wrote.
Though Arie did not specify which comments about race she took issue with, Rogan has recently faced criticism for comments he has made about race.
He received pushback over comments made about race on his podcast on January 25.
After guest Jordan Peterson, and author and psychology professor, said political commentator and professor Michael Eric Dyson, was "brown, not Black," Rogan gave an opinion on skin color.
"The Black and white thing is so strange because the shades are such a spectrum of shades of people," Rogan said. "Unless you're talking to someone who is, like, 100 percent African, from the darkest place, where they are not wearing any clothes all day and they've developed all that melanin to protect themselves from the sun, you know, even the term Black is weird. When you use it for people who are literally my color, it becomes very strange."
Dyson responded during an appearance on CNN on January 26. "This is willful ignorance," he said. "This is not, 'Oh my God, I just don't understand it. It's just too complicated.'"
Rogan on Sunday responded to the criticism about the alleged spreading of COVID misinformation in an Instagram video, arguing that theories surrounding the virus change over time, citing previous Newsweek reporting. He vowed to do his "best" to make sure he researched the topics and work to get people with differing opinions on his show.
"I'm not trying to promote misinformation, I'm not trying to be controversial," he said. "I've never tried to do anything with this podcast other than just talk to people and have interesting conversations."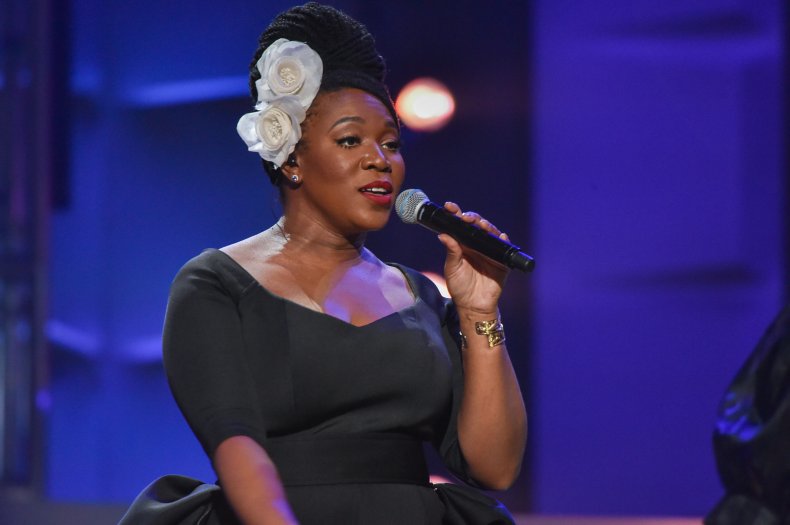 Rogan's response came after Spotify CEO Daniel Ek published the platform's content guideline and announced Spotify would add a content advisory to podcast episodes about the virus that will direct listeners to COVID-19 information resources.
"I trust our policies, the research and expertise that inform their development, and our aspiration to apply them in a way that allows for broad debate and discussion, within the lines," Ek wrote in a statement.
Newsweek reached out to spokespersons for Arie, Rogan and Spotify for comment Tuesday morning but did not hear back by publication. This story will be updated with any response.