India Lifts Ban on Bullfighting Sport Jallikattu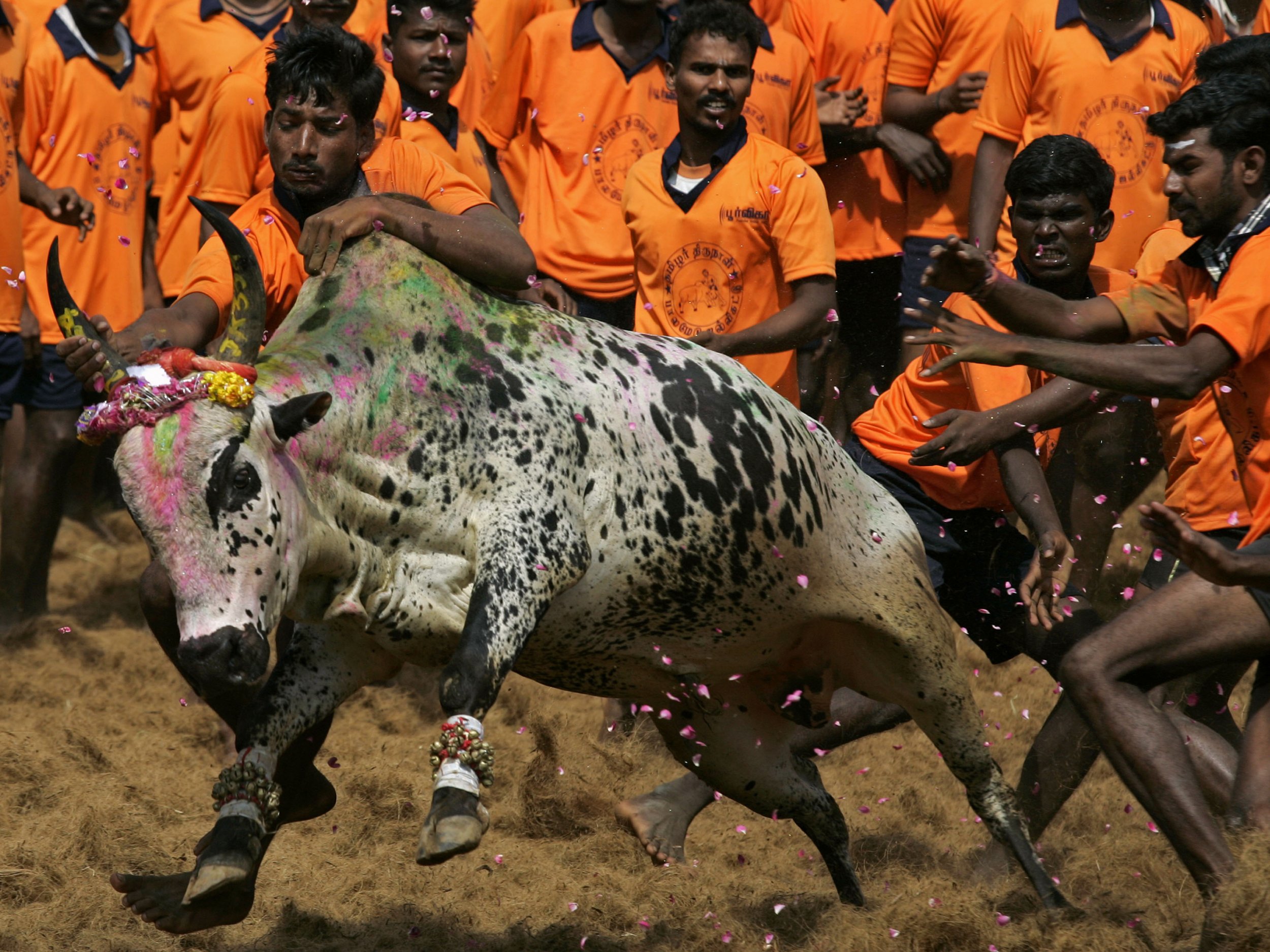 The Indian government has lifted a ban on the ancient sport of Jallikattu, a form of bullfighting that has been practiced in the southern state of Tamil Nadu for thousands of years. Every January, the state holds a festival in which thousands of men try and grab prizes tied to the horns of bulls. India's Supreme Court implemented a ban on Jallikattu in 2014 after animal rights activists protested.
When the ban was imposed, the court said that Jallikattu "severely harmed" the bulls and violated the country's Prevention of Cruelty to the Animals Act, the BBC reports. With the ban now lifted, the sport will resume this month, though India's Animal Welfare Board has promised to launch a challenge. Local newspaper the Hindu quoted one official as saying: "We anticipated this. We are surprised that the Centre [federal government] is ready to diminish the stature of a Supreme Court order so brazenly."
During Jallikattu, the bull is released from its enclosure and riders must hold onto the animal's hump for about 49 to 65 feet, or three of its jumps, to win. Pon Radhakrishnan, India's minister for road transport, highways and shipping, who is also a member of parliament for Tamil Nadu tweeted his thanks to Prime Minister Narendra Modi for lifting the ban. Politicians and cultural organizations in Tamil Nadu had protested its imposition in 2014, saying that it denied their cultural heritage.
Jallikattu has been practiced for two millennia and is considered one of the oldest surviving sports. It is also lethal: Dozens of people have been killed participating in the sport, while hundreds of spectators have been injured.