Woman Breastfeeding on Indian Magazine Cover Garners Mixed Reactions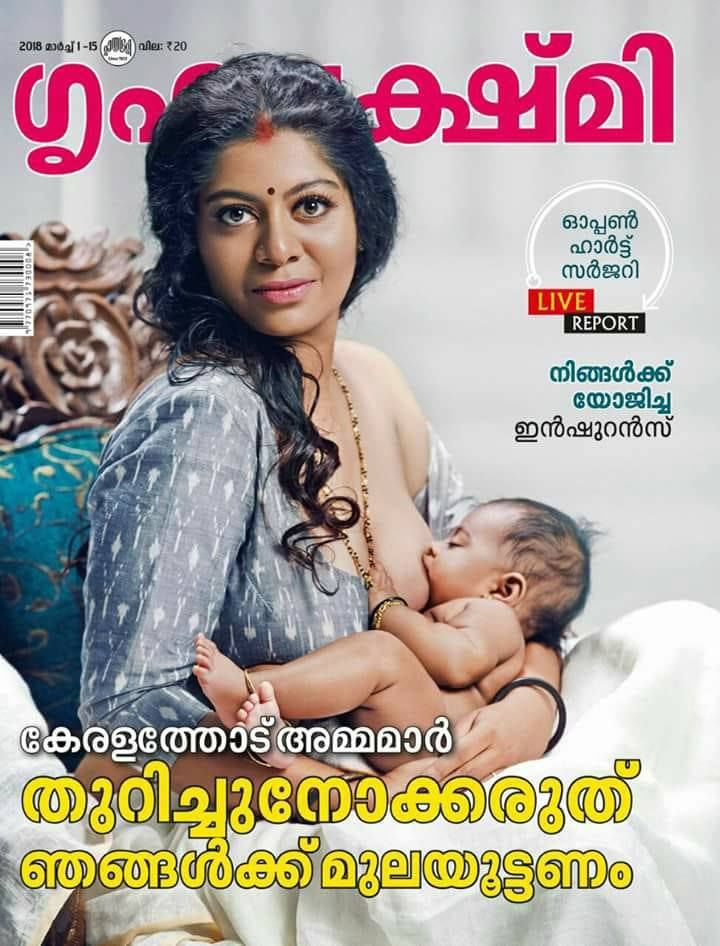 A magazine in the southern Indian state of Kerala has ignited debate over public breastfeeding with a cover that features a Malayali actress with her baby on her bare breast.
"Don't stare, we are breastfeeding!" Grihalakshmi magazine wrote on the cover, saying on Twitter that the March 1 issue "speaks about the importance of breastfeeding, and the taboos revolving around it."
UNICEF India vocally supported the campaign, thanking the magazine and extolling the health benefits of the practice: "Breastfeeding a baby within the first hour of his or her birth can reduce neonatal deaths by 22%," they said.
Speaking to the BBC, the magazine's editor Moncy Joseph said that the idea for the issue came after a man shared a picture on Facebook of his wife breastfeeding. Though the move was intended to start a conversation, the woman ended up the subject of "cyber-bullying from both men and women," Joseph said.
Related: Woman Allegedly Kicked Out of Chick-fil-A for Breastfeeding Daughter
The cover featuring Gilu Joseph was much praised on social media, with some even offering their own stories of the issues the taboo around public breastfeeding had caused them.
"This is stigmatised everywhere!" One user wrote. "Once an old aristocratic lady at the airport insisted that I should go to the washroom to feed my baby. I was so annoyed that I snapped asking how would she feel eating her food in the washroom."
Grihalakshmi replied that stories like that were "precisely why we came up with this campaign!"
Some took issue with the cover, saying that women should cover themselves while breastfeeding. "You don't have to flaunt your breast as simple as that," one user wrote. Others were annoyed that the magazine used a model on their cover rather than a "real mother."
Social media ire might not be the only thing the magazine has to contend with though. India Today reported that just a day after the cover was unveiled on social media, a court case was filed against the magazine's publisher and Joseph—but the basis for that case was not immediately clear.