India and Pakistan Will Soon Fight Together Even As They Kill Each Other in Kashmir
India and Pakistan are soon set to fight alongside one another and six other countries in drills scheduled to take place next month in Russia, even as New Delhi and Islamabad's forces engaged in deadly clashes along their disputed border in Kashmir.
The Russian Ministry of Defense first announced Tuesday that its troops would be joined by contingents from both India and Pakistan, as well as China, Kyrgyzstan, Kazakhstan, Tajikistan and Uzbekistan to take part in the Center-2019 drills involving "around 128,000 servicemen, over 20,000 units and weapons and military hardware, around 600 aircraft systems and up to 15 ships and logistics vessels." The last such drills took place in 2015 and this year's edition, set to take place September 16-21, would come after similar lineup participated in the Shanghai Cooperation Organization's Peace Mission 2018 drills last August.
That exercise marked the first time India and Pakistan trained together. The two sides even competed in a volleyball match in a sign of rare levity between nations that have engaged in four wars and continued to skirmish along their contested Kashmir border since 1947.
In the year since, however, relations have significantly worsened between the longtime rivals, especially in the wake of a dramatic series of escalations in February, and New Delhi's decision to consolidate control over its share of Kashmir, infuriating Islamabad and leaving the international community anxious over a new flare-up.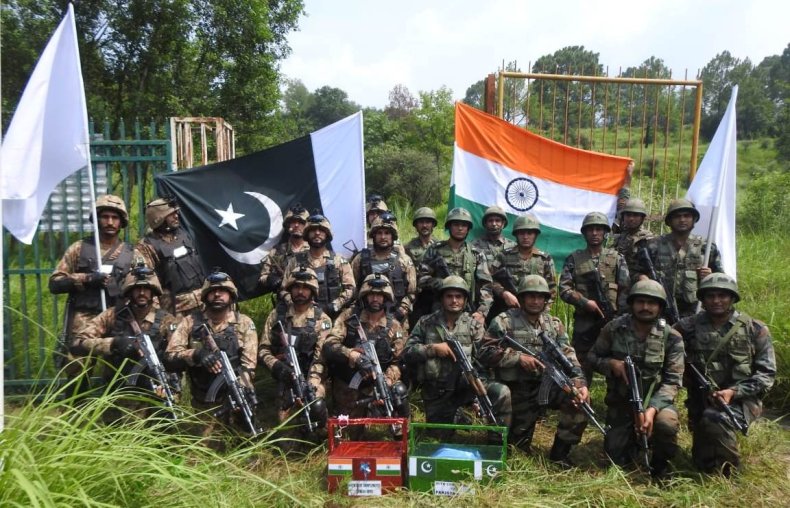 While tensions have always been high at the Kashmir border, the situation deteriorated dramatically in February after a Pakistani-based militant group claimed a suicide attack that killed up to 40 Indian personnel. India responded with cross-border strikes against suspected training camps, to which Pakistan retaliated, leading to a dogfight that cost India at least one aircraft and left its pilot in Pakistani custody.
Pakistani Prime Minister Imran Khan ordered the release of the pilot, but no significant breakthrough followed. President Donald Trump later entered the fray, claiming last month Modi had asked him to mediate in a development that was welcomed by Khan, but denied by India.
Less than two weeks later, Modi revoked Article 370, removing the Indian state of Jammu and Kashmir's special status as a semi-autonomous region and putting it under direct federal government control in an effort to curb what India argued was Pakistan-backed militant activity. Khan issued a strong reaction, accusing his Indian counterpart of pursuing a "racist ideology" of Hindu nationalism in the majority-Muslim state and going so far as to warn of the possibility of nuclear war, in which "no one will be the winner."
Modi's order also split off and established central government control over the Ladakh region, where India claims the Aksai Chin area under Chinese control. In response, Chinese Foreign Ministry spokesperson Hua Chunying said at the time that "India has continued to undermine China's territorial sovereignty by unilaterally changing its domestic law," stating that "such practice is unacceptable and will not come into force."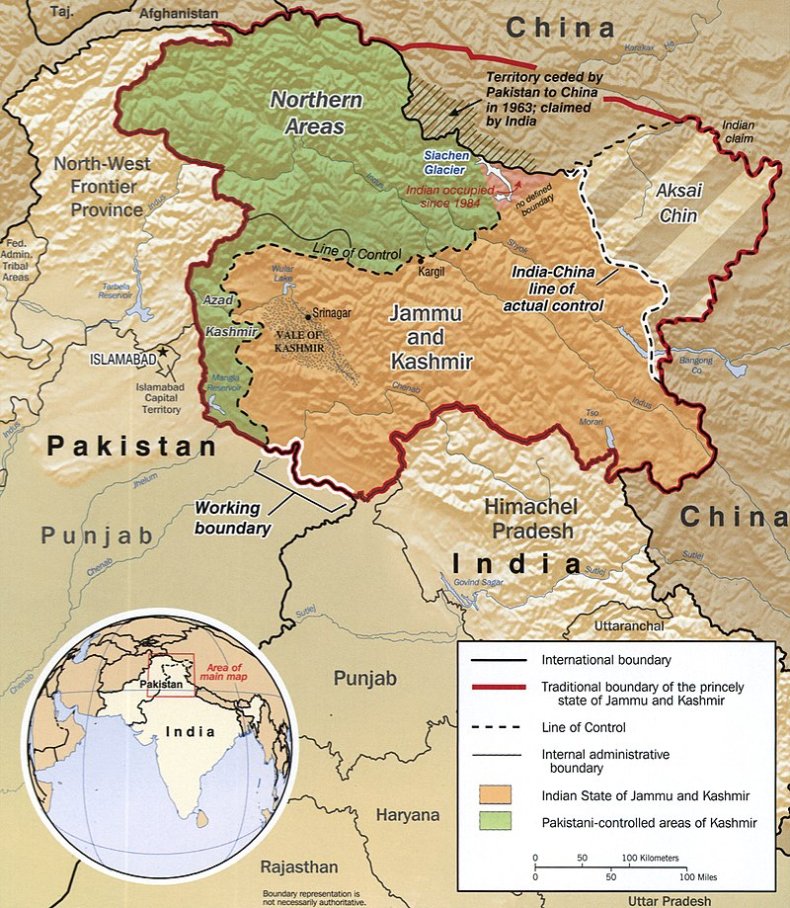 Meanwhile, blood continued to be shed as the Indian-administered Kashmir went into lockdown and fire was exchanged both within the restive state, where a militant and Indian policemen were killed Wednesday, and across the border with Pakistan, which lost three soldiers in a fight that India denied reports of having lost six of its troops in.
After appealing for international support and calling unsuccessfully calling for talks with India, Khan told The New York Times on Wednesday that "there is no point in them."
"I mean, I have done all the talking," he added. "Unfortunately, now when I look back, all the overtures that I was making for peace and dialogue, I think they took it for appeasement. There is nothing more that we can do."
Modi, meanwhile, managed last week to score the world's most-trending television event after appearing on an episode of adventurer Bear Grylls' Man vs. Wild that drew over 3.6 billion impressions, beating the NFL's Super Bowl. The Indian leader reportedly flew Thursday over Pakistani airspace on his way to France for the first stop on a three-nation tour also set to include the United Arab Emirates and Bahrain.