Health officials in India are reportedly investigating what could be the first monkeypox fatality in Asia following the death of a man in the state of Kerala on July 30.
The 22-year-old man died in hospital whilst being treated for symptoms including fatigue and swelling of the brain, according to Indian news outlets that cited Kerala's health minister Veena George.
The man is said to have recently traveled to the United Arab Emirates where he initially tested positive for monkeypox. He had then traveled back to Kerala on July 21, stayed with family members, and was admitted to hospital on July 27.
However, the man was not showing any visible symptoms of monkeypox and medical samples have been sent to a virology lab for testing.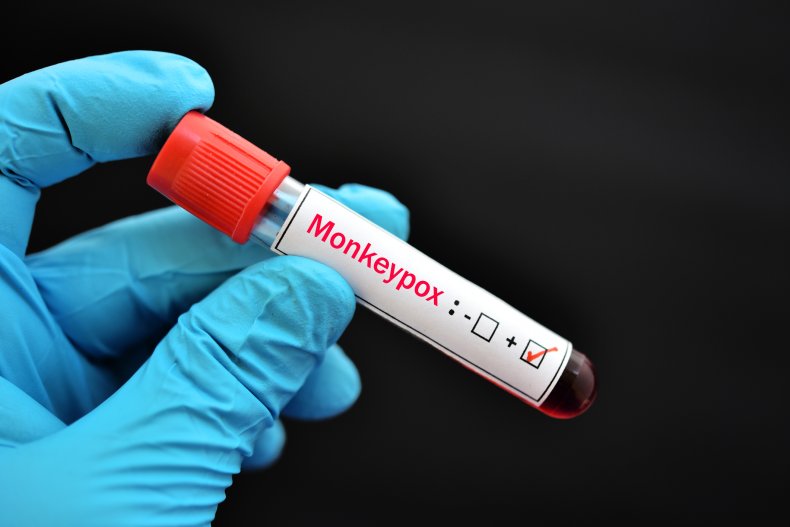 "Though he had tested positive for monkeypox during a test conducted in a foreign country, it was only on Saturday that his relatives handed over this result to the hospital," George said, according to Indian news outlet The Hindu.
It's also understood that the man's delay in seeking treatment is going to be investigated.
It has not been reported whether the man had any underlying medical conditions.
Newsweek has contacted the Kerala Directorate of Health Services for comment.
If confirmed, the death would be among the first monkeypox fatalities outside of Africa in the current outbreak.
On Friday last week, a 41-year-old man in Brazil became the first known person to have died due to the disease outside of Africa, with Spain then announcing two more deaths shortly afterwards.
Brazil's health ministry said the man who died there had lymphoma and a weakened immune system and comorbidities that would have "aggravated his condition."
Spain then reported what is believed to have been the first known monkeypox death in Europe in a man who reportedly had inflammation of the brain, before confirming a second death on Saturday as well.
According to a World Health Organization (WHO) report from July 23, only five deaths had been reported at that time and they had all been in Africa.
Monkeypox is a viral disease caused by the virus of the same name. It causes symptoms including fever, headache, body aches, swollen lymph nodes, chills, exhaustion, respiratory symptoms like a sore throat and a cough, and a rash that can look like pimples or blisters.
Though the current outbreak has been largely linked to communities of men who have sex with men (MSM), monkeypox can be spread to anyone through close contact such as touching the infected body rash or bodily fluids, touching contaminated objects like clothes and surfaces, and contact with respiratory secretions such as through prolonged face-to-face contact, kissing, or sex, according to the CDC.
Pregnant women can also spread the virus to their fetus.
Monkeypox is a rare disease that is normally endemic to West and Central Africa, and was first discovered in 1958 in colonies of monkeys kept for research.
This year marks the first time that monkeypox has spread widely outside of Africa without any known travel links.