Woman Allegedly Raped in India by Religious Guru Cuts Off His Penis. Will Not Face Charges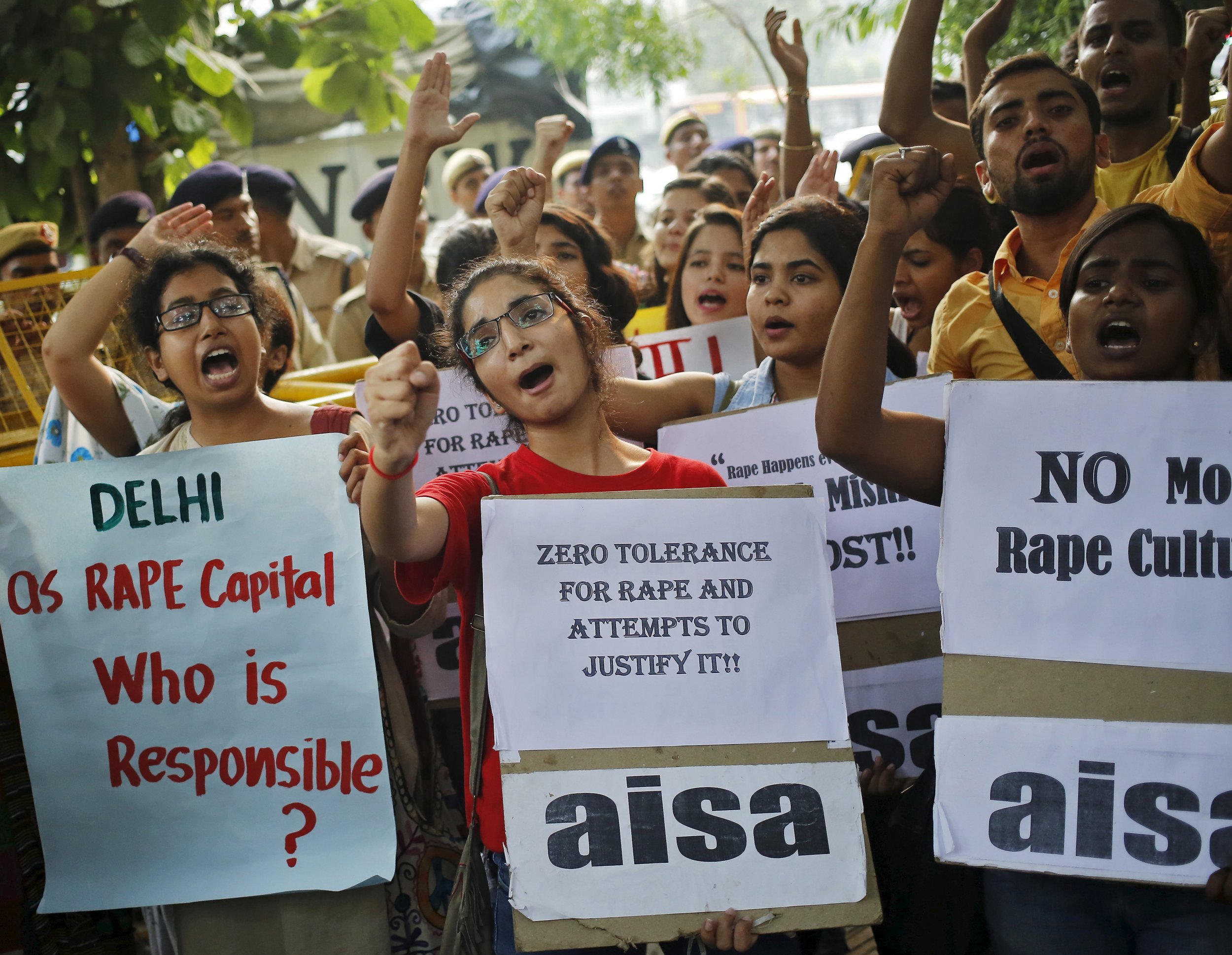 An Indian woman who hacked the genitals off a Hindu religious leader she claims tried to rape her is not being charged by the police.
The 23-year-old woman claimed the self-styled religious teacher, Gangeshananda Theerthapada, frequently visited her family's home in the southern city of Kerala to pray for her father and assaulted her on a number of these occasions.
On May 19, during one alleged attempted rape, the woman grabbed a knife and severed Theerthapada's penis, before calling the authorities to report what had happened.
Related: India's rape crisis is getting worse
The man was rushed to Thiruvananthapuram Medical College Hospital, which told the BBC in a statement: "A 54-year-old man from Kollam was admitted at 12.39am [19:09 GMT] to the hospital on Saturday. His penis had been cut (90%) and was hanging precariously. There was no way it could be stitched back."
"Plastic surgeons who are urology experts in the hospital did emergency surgery to stop the blood loss and to enable him to pass urine."
Initially, the man claimed he had cut off his own penis, reportedly telling police he had done so as an act of penance, but later admitted the 23-year-old law student had cut it off.
Although the woman was initially arrested following the incident, police have since announced they will not be pressing charges over the knife attack following the intervention of women's groups.
The woman has also been assured by Chief Minister of Kerala Pinarayi Vijayan that she has the support of the local government, with the minister telling the Hindustan Times her actions on 19 May were "a courageous step."
She was also offered the backing of the state women's commission, while Congress leader Bindhu Krishna told the Times the knife attack was "a big warning to all sexual predators."
Meanwhile the man accused of assaulting her will remain in custody until June 3. He is currently confined to a cell at the medical center while he recovers.