Indiana Inmate Tries to Escape Jail but Falls Through Ceiling Into Booking Area
An Indiana jail inmate attempted to escape a Jackson County facility this week, but the plan fell flat after he tumbled through the ceiling into a booking area.
Blaze William Ayers, 28, is now facing additional criminal charges after trying to flee on Monday at approximately 10:15 p.m., the Jackson County Sheriff's Office said. Officials released three images showing the mangled jail ceiling, which collapsed under Ayers' weight.
The inmate was being transported from an indoor recreation area to his holding cell by officers when the incident occurred, officials said. The cell was situated in the booking area of the jail.
A media release said Ayers ran into a jail medical room and locked the door behind him after arriving in the booking area. Officers made their way into the room through another entrance but by that time the inmate had entered the ceiling. He then refused to come down.
The suspect tried to crawl through the ceiling—causing significant damage—in an attempt to escape, but "eventually fell through the ceiling and to the floor of the booking area." Ayers still wouldn't listen to jail staff after falling from above. He was subdued with a stun gun.
Deputies said it remained unclear how much damage the man had done to the building. The attempt was first reported by WRTV, an ABC-affiliated television station based in Indiana.
Ayers sustained "minor injuries" during the incident, cops said. This week he was given fresh charges of attempted escape, a level-5 felony, and criminal mischief, a misdemeanor.
Based on information posted by the Jackson County Sheriff's Office, the suspect was initially booked on December 24 last year at 2:20 p.m. His address was listed as Brownstown.
The sheriff media release said: "Ayers was being held at the Jackson County Jail on a failure to appear warrant. The original charge on the warrant was battery. The investigation is ongoing and additional charges are possible. Deputy McElfresh was assisted by Jackson County Jail officers, Jackson County EMS, Brownstown officer Blake McCrary and deputy Mitch Ray."
In November last year a jail inmate in Wisconsin fled a facility at about 4:50 a.m. after being asked to take out trash. Douglas Slock II, 45, was hunted down by the U.S. Marshals. A month later, a 34-year-old woman escaped from an Ohio jail and was later found inside a hot tub at the Bristol Village Activity Center.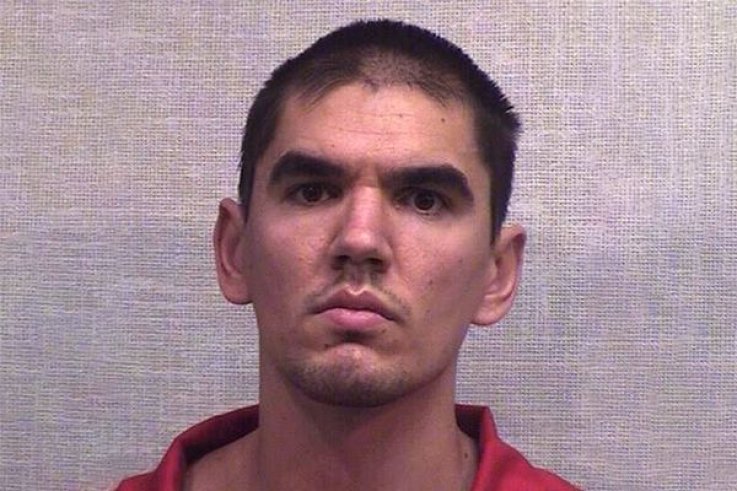 Indiana Inmate Tries to Escape Jail but Falls Through Ceiling Into Booking Area | U.S.