Indonesia Yet to Report a Single Case of Coronavirus, Country's Health Minister Says They 'Owe It to God'
With coronavirus spreading throughout South East Asia, Indonesia's top health official has credited divine assistance as the reason no cases of the illness have been reported in his country.
Emanating from China, there have been confirmed cases of the illness in Singapore, Malaysia, Thailand and the Philippines, among other countries in the region. While authorities in Indonesia have tested 102 suspected cases, none has come back positive, the Jakarta Post reported.
The lack of confirmed cases has sparked concerns that the government in the world's most populous Muslim country is playing down the threat.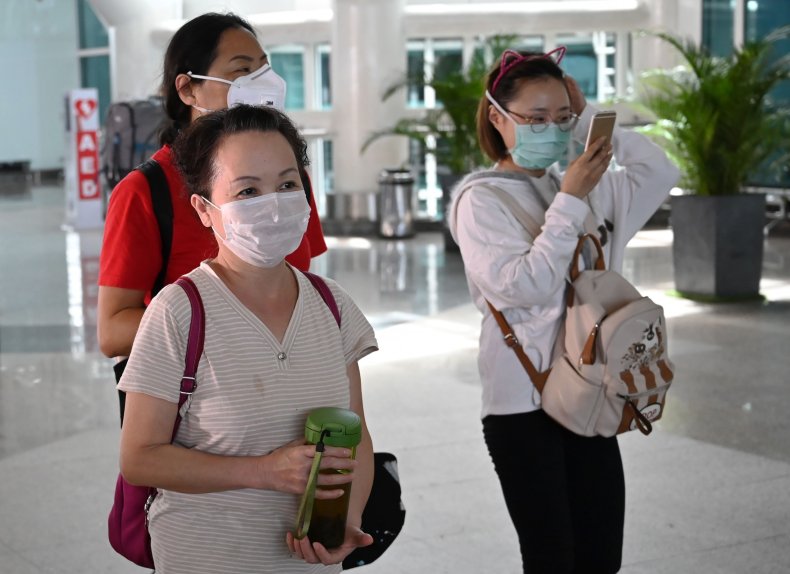 But Minister of Health Terawan Agus Putranto has now suggested a link between piety and immunity.
"We owe it to God. It's because of our prayers. We do not wish upon something like that will reach Indonesia," he said, according to the South China Morning Post.
Putranto, who the SCMP pointed out is a military doctor and radiologist with no experience in pandemics, dismissed a report by Harvard University released on February 11, which concluded that it was statistically probable that Indonesia would have a reported case by now, especially given its position as a key tourism destination.
One of the authors of the study, Marc Lipsitch, said in a YouTube video they examined how good a country's surveillance systems were, saying: "It could be that there are zero [cases in Indonesia], but that's very unlikely, [and] it could be there are more".
But Terawan said: "Tell Harvard to come to Indonesia. I will order the doors to be opened for them to see. There is nothing that is covered up."
In comments reported by The Jakarta Post, Terawan said on Monday: "In accordance with [state ideology] Pancasila, our country believes in God. No matter the religion, as long as we uphold Pancasila, praying is of utmost importance. We work and pray. It's an honorable thing.
"If there are other countries protesting [our approach], just let them; it is our nation's right to rely on the Almighty," he said. "Why should we be ashamed of relying on the Almighty? We should not be ashamed of praying."
Achmad Yurianto, a senior official at Indonesia's health ministry, also dismissed the Harvard study, telling Al Jazeera that the university "also forgot that Indonesia's air is not like the air in China that is subtropical," referring to an unverified claim coronavirus, like the flu, is more widespread in winter.
Despite government assurances, Indonesians are still anxious about the spread of the disease.
A YouGov survey of 27,000 people in 23 countries conducted between January 31 and February 11, found that 72 percent of people in the country considered coronavirus a "major threat" to public health, a level of concern second only to China.
Meanwhile, Minister for Foreign Affairs Retno Marsudi said on Tuesday that three Indonesian crew members aboard the quarantined Diamond Princess cruise ship anchored off the coast of Japan have tested positive for COVID-19.
The graph below from Statista lists the locations of confirmed coronavirus cases.