Indonesia Hunts ISIS Cells Across Country After Jakarta Attack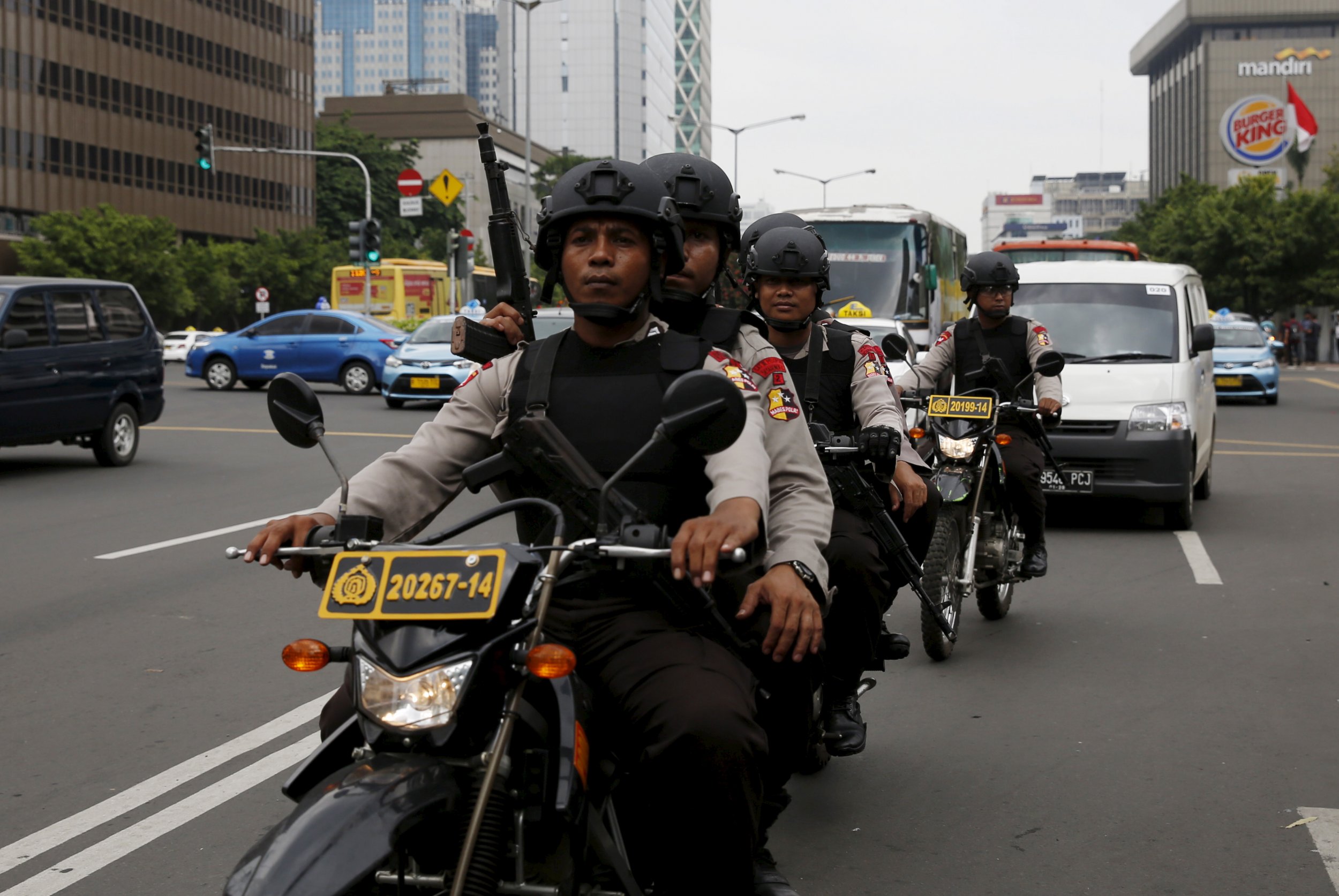 Indonesian authorities are trying to track down extremist cells linked to the Islamic State militant group (ISIS) after they carried out an attack on the country's capital on Thursday.
Seven people died in the siege on a shopping and business district in the heart of Jakarta, including five attackers. Police are now conducting raids across the Indonesian islands of Java, Sulawesi and others.
Since the attack, authorities have arrested three people suspected of involvement in the plot at a house in the Indonesian city of Depok, the country's security minister Luhut Pandjaitan said.
On Friday, Indonesian police killed one militant in a shootout in central Sulawesi and arrested two more in raids in the city of Cirebon in West Java. Police said they were ISIS supporters but not connected to Thursday's attack in Jakarta.
Jakarta's police chief Tito Karnavian told the BBC that the attackers had been "neutralized" but were "part of a global network" and were "connected to other cells in Java and Sulawesi and we are chasing them."
ISIS claimed responsibility for the attack, releasing a statement that said its "soldiers of the Caliphate" had carried out the attack to target "citizens of the Crusader coalition" fighting the group in Iraq and Syria.
Indonesian authorities named the suspected orchestrator of the attack yesterday as Bahrum Naim, an Indonesian fighting for the militant group in Syria, reportedly plotting the attack from the group's de-facto capital in Raqqa.
Indonesia is the world's most populous Muslim country and is a target for recruitment by both ISIS and Al-Qaeda. In an exchange on the private messaging app Telegram with Reuters in November, Naim said he was "just waiting for the right trigger" to conduct an attack on a city. Karnavian said on Thursday that Naim's ambition was to become ISIS' first leader in southeast Asia.