Industry Pressure Kept Oklahoma's Scientists Silent on Earthquake-Fracking Link Since 2010: Report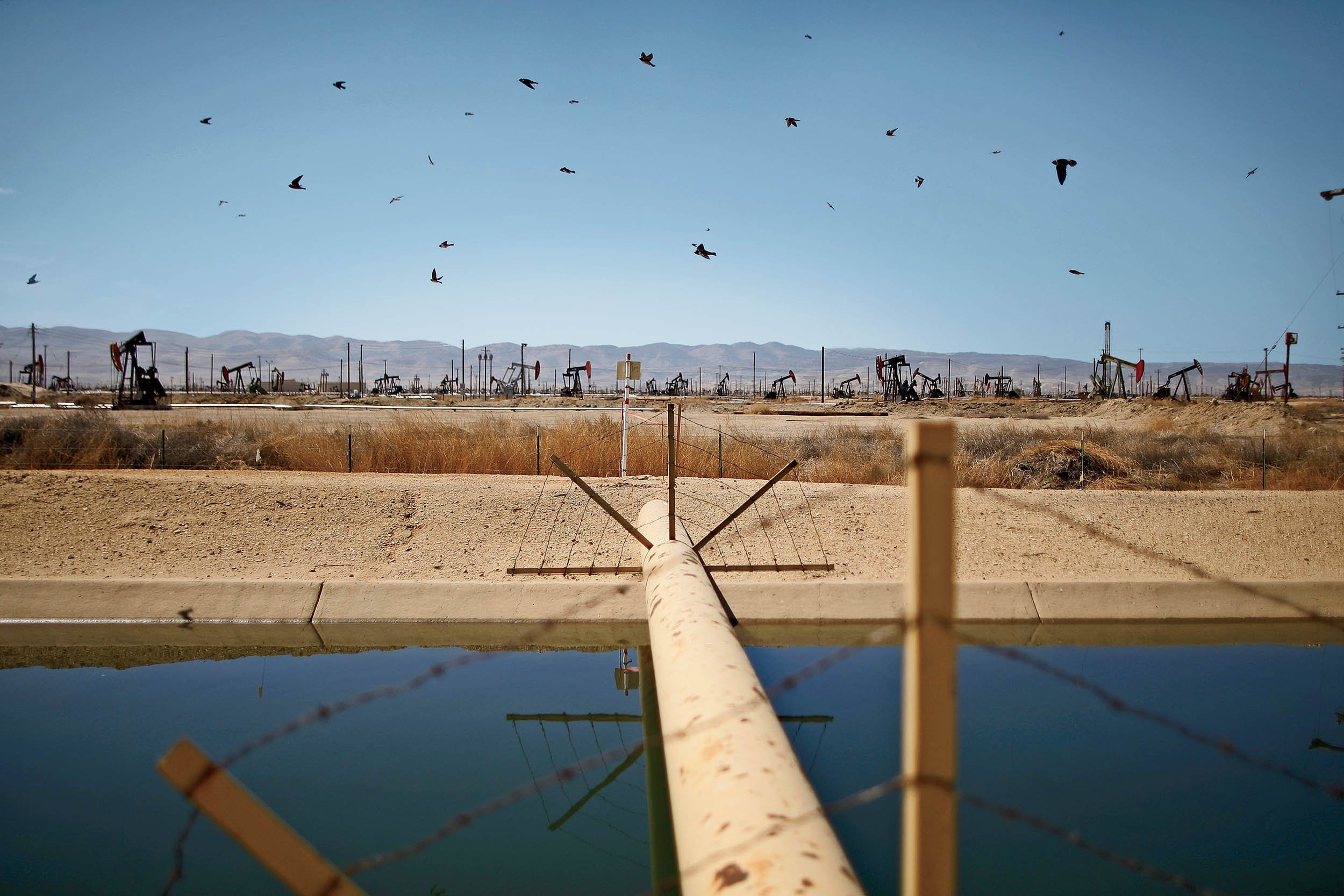 For years, the Oklahoma Geological Survey (OGS) avoided acknowledging that Oklahoma's dramatic increase in earthquakes had anything to do with the oil and gas industry, even while federal scientists fully acknowledged the link.
According to new reporting from EnergyWire, OGS's reluctance to point fingers may have been due to the industry itself.
In 2012, U.S. Geological Survey officials said that a step in the hydraulic fracturing process—the disposal of vast volumes of salty, chemical-laced wastewater by injecting it deep into the ground—was related to the massive spike in Oklahoma earthquakes. OGS, however, responded by criticizing their "rush to judgment."
"Since early 2010 we have recognized the potential for the Jones earthquake swarm to be due to the Hunton dewatering [oil and gas project]," Austin Holland, an OGS seismologist wrote to USGS science adviser Bill Leith in 2013, according to documents obtained by EnergyWire. "But until we can demonstrate that scientifically or not we were not going to discuss that publicly."
According to EnergyWire, Holland was called into meetings with his boss, University of Oklahoma President David Boren, and oil executives, to discuss the link. Among the oilmen was Continental Resources Chairman Harold Hamm, who was also a leading donor to the university. According to a Tulsa petroleum geologist named Bob Jackman, Hamm may have had an influence on Holland's statements on the issue.
Jackman described to EnergyWire a conversation with Holland in which he pressed him regarding Oklahoma's earthquakes after a conference in September. Jackman said Holland let slip, "You don't understand—Harold Hamm and others will not allow me to say certain things."
Holland told EnergyWire that his meetings with Hamm and Boren, the university president, did not affect his scientific work. "We have the academic freedoms necessary for university employees doing research."
Meanwhile, federal scientists at USGS have been anything but tepid in their assessment of the earthquake-oil industry link. "This rise in seismic activity, especially in the central United States, is not the result of natural processes," read a USGS statement released last month. "Deep injection of wastewater is the primary cause of the dramatic rise in detected earthquakes and the corresponding increase in seismic hazard in the central U.S."
The rate of recent earthquakes in Oklahoma is a clear deviation from the norm. The state experienced a spike in quakes in 2014 that put it in first-place for most quake-prone state in the country, surpassing California.
Yet the skepticism regarding the science has been pervasive among elected officials in Oklahoma. Lewis Moore, the state representative for the area that includes Jones, the epicenter of Oklahoma's recent earthquake swarm, recently told Newsweek that he doesn't believe human activity can cause quakes. "The Earth, and the science of how everything works, is so big. We are so minute," he said. "For us to think that we have so much to do with these things is almost ludicrous."
The Oklahoma Supreme Court is set to make a decision about whether or not oil and gas companies can be held liable for damage caused by the quakes.