American Neo-Nazi Website Linked to Praise of Terrorism Finds Safe Space in Hong Kong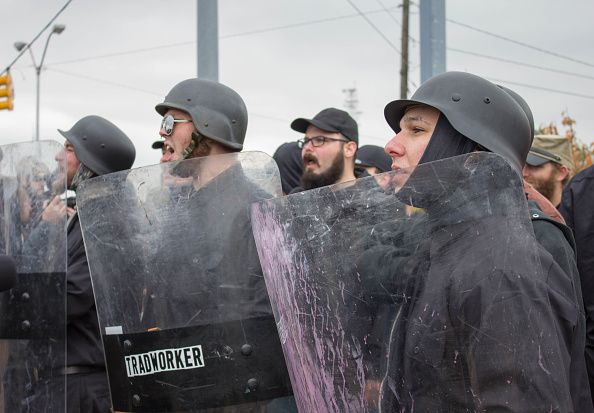 Updated | Andrew "Weev" Auernheimer, a collaborator of Daily Stormer, a sophomoric neo-Nazi website, wants you to know that he's a fan of Anders Breivik, the Norwegian far-right terrorist who slaughtered 77 people in July of 2011.
"I think Anders and [1995 Oklahoma City bomber Timothy] McVeigh … are just perfect heroes and the best patriots of their respective nations in hundreds of years, so I cant really disavow [them]," Aurenheimer said in an affected slacker drawl on a recent podcast he hosts. "But I'd say, don't try this at home, because most attempts at violence don't end well you know? You're probably just going to get nabbed by the feds."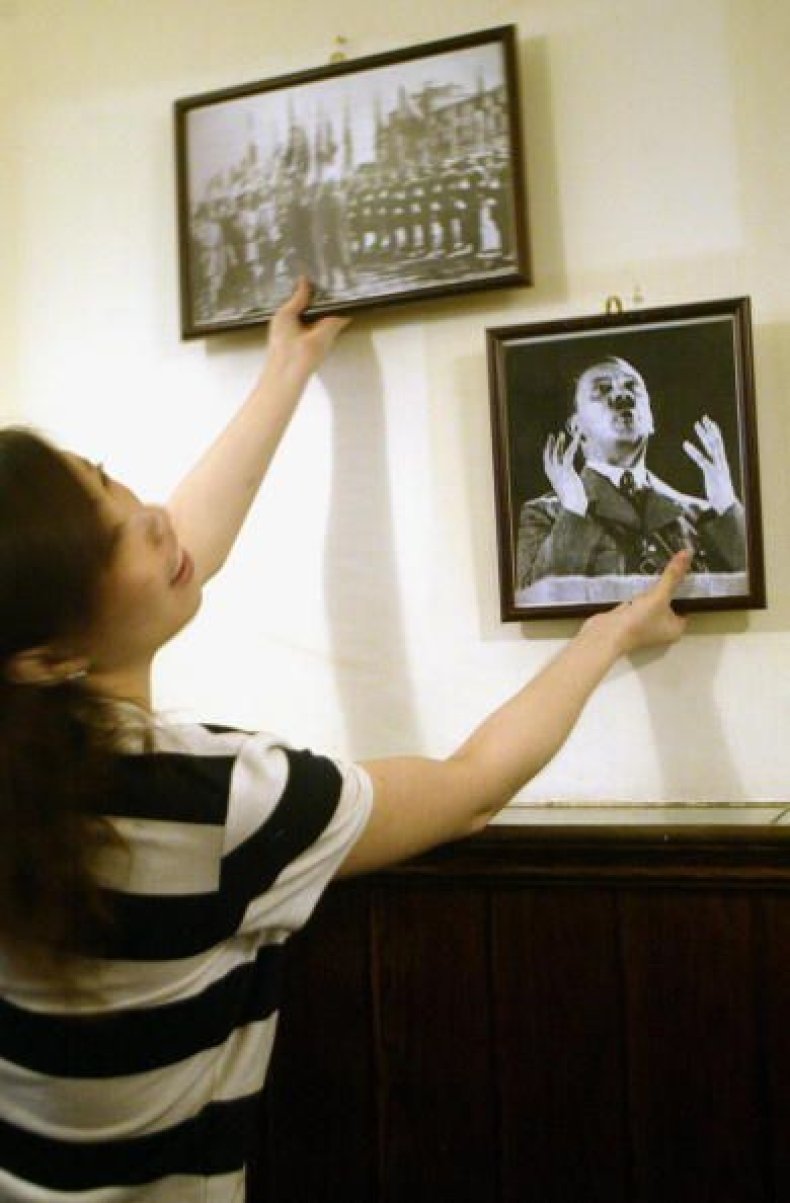 Aurenheimer's simultaneous glorification of political mass murder and his sputtering warning about not "trying this at home" help to underscore why America's current iteration of the far-right poses such unique challenges to defenders of free speech. The Daily Stormer, a site that is promoted by adults like Aurenheimer but is nevertheless replete with cartoons geared toward recruiting disaffected white teenagers, has been booted from domains hosted by GoDaddy, Google, Russia and the tiny Caribbean island of Anguilla in the months following the violence that transpired in Charlottesville, Virginia this August. Since then, the site has posted imagery glorifying James Fields, the man accused of murdering antiracist activist Heather Heyer at that event, called on America to "eject the parasite" of Jews, praised forced child marriage, and also posted a link to Aurenheimer's podcast—which explicitly praises mass murder as a form of political action.
One country finally appears willing to host the hate speech site, but it's unclear how long that will last. The Daily Stormer has been active for nearly two weeks on .HK, a domain owned and operated by the Hong Kong government. Hong Kong is technically part of the People's Republic of China, a country notorious for enacting strict censorship of the Internet, although it plays by an entirely different set of rules, and advocates free speech. A statement from the Hong Kong Internet Registration Corporation Limited (HKIRC) to Newsweek suggested that Daily Stormer was reviewed and approved by its administration. The contents of the site and its controversial history (mass murderer Dylann Roof may have been a regular commenter) do not appear to have been taken into account.
"According to HKIRC's record, the website in question was registered in November 2017 and at the time of registration, the name and the registration application did not violate the HKIRC's Domain Name Registration Policies, Procedures and Guidelines," a statement from HKIRC to Newsweek said. "Where the contents or operation of individual websites with domain names .hk are proven to involve any illegal use or activities, HKIRC will take necessary actions, including de-registration as appropriate."
Newsweek pointed HKIRC to Daily Stormer's homepage, including ongoing verticals labeled "The Jewish Problem," which focuses on Jewish conspiracies and holocaust denial and "Race War," which is basically just a series of posts dehumanizing people of color, and a representative claimed to be unaware of them.
"We have contacted relevant parties on this subject matter and will get back to you as soon as possible," Dorothy Chow, the head of marketing for HKIRC told Newsweek. (Following publication of this article, Chow emailed Newsweek to say that the domain dailystormer.hk will be taken down after review.)
A similar pattern took place in West Samoa, the country that hosted Daily Stormer prior to its proprietors moving the site to Hong Kong. There, administrators told Newsweek that the country knew nothing of Stormer's history. Administrators abruptly pulled the plug on the website shortly after responding to a request for comment.
Andrew Anglin, the reclusive 33-year-old editor of the propaganda site, has struggled mightily to recreate the enthusiasm he and other neo-Nazi collaborators helped generate for organized racism in lead up to the 2016 election, following Charlottesville's violence this summer. He attempted to re-brand the so-called alt-right movement as "American Nationalism" in September, stealing a phrase coined by conservative conspiracy peddler Mike Cernovich, but it has not exactly caught fire with the press. In October, Anglin called for a massive protest outside of a Jewish deli in Illinois led by white men, but not a single person showed up. Newsweek reached out to Anglin about these and other issues on multiple occasions, but has not received a response.
This isn't the first time controversy has hit the shores of Hong Kong over Nazis or Nazi-related imagery: In 2003, a Hong Kong karaoke bar owner was forced to take down pictures of Adolf Hitler and a Nazi-led execution following complaints made by an Israeli diplomat, according to a report by the Associated Press. In that same year, the Hong Kong fashion label Izzue was forced to issue an apology for creating a range of Nazi-themed clothing following a backlash by consumers, according to a report in the South China Morning Post.
This article has been updated with information from Dorothy Chow of HKIRC, who said the domain dailystormer.hk was taken down after review.