'Infinity Train' Season 4: How to Watch Online
Infinity Train has run out of track, with Season 4 set to be the last for the animated show. The new season of the anthology series, which began life on the Cartoon Network, is streaming now in the U.S. Here's how to watch the final 10 episodes online.
How to watch 'Infinity Train' online
In the U.S., Infinity Train is an HBO Max exclusive, so the streaming service is the only place to watch the show legally. All 10 episodes in Season 4 were released on Thursday, April 15.
When HBO Max started streaming blockbusters at the same time as they were released in theaters, it dropped its free trial for new customers. Users have to pay for at least a month of access to the streamer, which costs $14.99.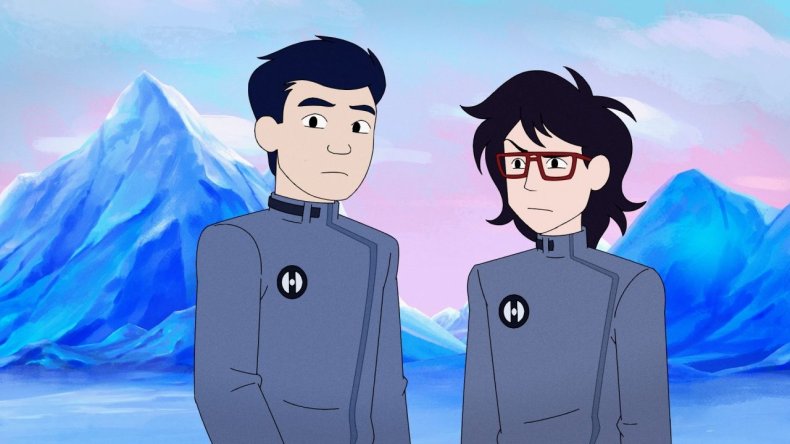 There is a way some viewers can get a trial of HBO Max, however, allowing them to watch Infinity Train and the rest of the streamer's catalog for nothing. Hulu customers can choose HBO Max as an add-on and are given the first week free. After that, the service costs $14.99 a month on top of whatever you pay for Hulu.
HBO Max has also made the first episode of Season 3 free to view for all on its website.
The official HBO Max synopsis for the new season, which is called "Book Four – Duet," reads: "Min-Gi [played by Johnny Young] and Ryan [Sekai Murashige] are childhood best friends who dream of performing in a band and traveling across Canada, together. After a sudden falling out splits them apart, both find themselves aboard the mysterious Infinity Train. Lost and confused, they meet Kez, a free-spirited concierge bell, who accompanies them on their journey. As tensions rise and old wounds come to light, both Min-Gi and Ryan must decide if they can work together or else risk losing themselves forever aboard the Infinity Train."
The show's creator, Owen Dennis, confirmed in March that it was ending. He tweeted: "While this wasn't the intended final season of #infinitytrain, it is a self contained story, and will add to the history and lore of the show like each season before it has. Everyone worked super hard on it, and I couldn't be happier with how it turned out."
Dennis, who has previously said he had eight seasons of plot worked out, added later in the thread: "Production stopped last December. Maybe someday we'll be able to make more, I don't know, but for the foreseeable future, this is going to be the last season and I hope you all have a good time watching it. Continue to support it however you can!"
Infinity Train Seasons 1 to 4 are streaming now on HBO Max.