Millennials Holding Onto Money Has Aided Inflation, Wealth Advisor Says
Soaring inflation in the United States is being fueled by millennials who delayed buying homes and cars but started to purchase such assets all at once, according to one financial expert.
Bill Smead, chief investment officer at Smead Capital Management, told CNBC that the cause of inflation is "too many people with too much money chasing too few goods," also known as "wolverine inflation."
Pressure is increasing on the Biden administration after inflation hit 9.1 percent in June, its highest annualized rise in four decades. But Smead suggested that one of the factors behind the increasing costs could be beyond the U.S. government's control.
He said that the last time there was "wolverine inflation" was in the 1970s when 75 million baby boomers replaced 44 million people from the silent generation.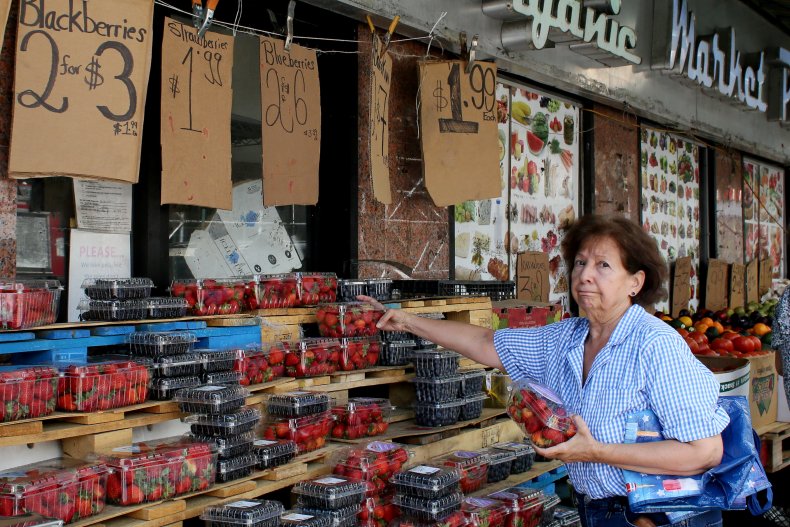 With around 92 million millennials, primarily in the 27 to 42-year-old age bracket, he told Squawk Box that in the U.S. there was "a whole lot of people...who postponed home buying, car buying, for about seven years later than most generations."
Smead said that in the past two years, "they've all entered the party together" at the beginning of a "a 10 to 12-year time period where there's about 50 percent more people that are wanting these things than there were in the prior group."
"The Fed can tighten credit," said Smead, "but it won't reduce the number of people wanting these necessities in comparison to the prior group."
Economists have pointed to other factors for the high inflation that Americans are facing, including rising energy prices, supply issues and the Federal Reserve's printing of money.
A survey from September 2021 by the National Association of Realtors has shown that 60 percent of millennials are, in fact, holding back on purchasing houses due to real estate prices and the burden of student loan debt.
Meanwhile, a CNBC survey last month found that even wealthy millennials were shelving major purchases as interest rates and inflation rise.
In its mid-year outlook, the broker dealer LPL Financial said that inflation in the U.S. will most likely be significantly above the Fed's long-run target of two percent but that the economy has "sufficient momentum to offset the inflationary pressures."
While inflation rates might ease in the second half of 2022, LPL predicted that "the cool down period will be long and slow" and that "some inflation pressures should subside as China adjusts its COVID-19 policy and supply chains improve."
LPL Financial's senior vice president of research, Marc Zabicki, told Newsweek in a statement that with inflation at its highest level in decades, "central banks are working to unwind more than a decade of extraordinary monetary support to fight inflation, and Europe's two largest countries are at war," referring to the economic impact of Russia's invasion of Ukraine.
Zabicki added that this meant "the turbulence is real, but our research leads us to believe that there are effective ways to navigate these times successfully."