Inflation Will Only Drop by 2022 Midterm Elections If COVID Eases: Janet Yellen
As rising inflation threatens President Joe Biden's agenda and the Democratic majorities in Congress, Treasury Secretary Janet Yellen said that prices will only fall by the 2022 midterm elections if the pandemic eases.
"It's important to realize that the cause of this inflation is the pandemic," Yellen said on CBS News' Face the Nation Sunday. "The pandemic has been calling the shots for the economy and for inflation. And if we want to get inflation down, I think continuing to make progress against the pandemic is the most important thing we can do."
Asked if prices for the average American would be down by next November, Yellen linked economic recovery to COVID-19.
"It really depends on the pandemic," she said. "When the economy recovers enough from COVID, the demand patterns, people go back to eating out, traveling more, spending more on services, and the demand for products, for goods begins to go back to normal."
A worker shortage boosted annual wage growth to 4.9 percent in October. However, the increase has been overshadowed by the pace of inflation, which has led to an overall drop in real earnings and purchasing power in most industries.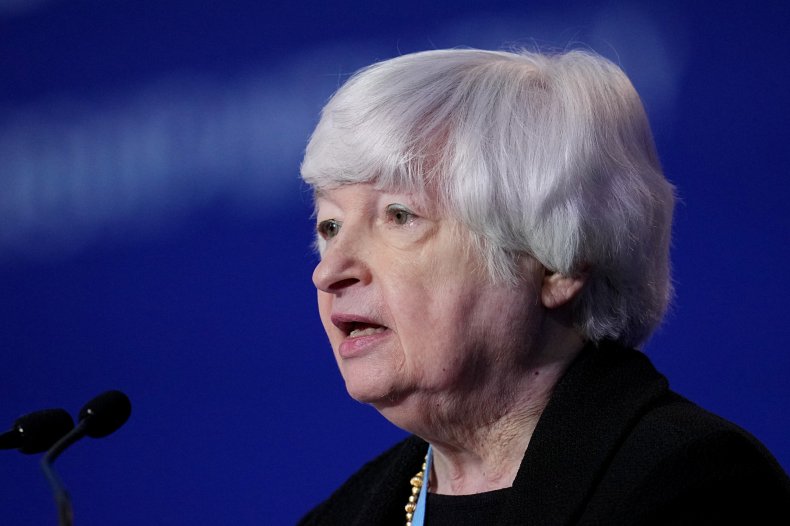 Yellen acknowledged that the country has been seeing "some big increases in prices" due to a "dramatic increase in demand for products."
The consumer price index rose last month to over 6 percent, the highest in over two decades, according to a report released by the Department of Labor.
After months of defense rhetoric on rising inflation, the White House has shifted its messaging, candidly acknowledging the worsening economic issue that has plagued Biden's presidency.
White House National Economic Council Director Brian Deese on Sunday cited high inflation as a reason to push the nearly $2 trillion social spending and climate bill through Congress.
"This bill is actually going to address the core costs that American families are facing in child care, in housing, in health care," he said on ABC News' This Week.
Deese echoed Yellen in linking economic recovery to the country's COVID-19 response.
"We have to finish the job on COVID. We know that the more that people feel comfortable getting out into the economy, going to movies rather than buying television at home, working in the workplace, the more we can return a sense of normalcy to our economy," he said.
Recent polls paint a troubling picture for Biden, as Democrats face an uphill battle to maintain control of their razor-thin congressional majorities.
Seventy percent of Americans said the economy is in bad shape, and 55 percent disapproved of the president's handling of the economy in a new ABC News/Washington Post survey.
Newsweek reached out to the White House for further comment.