Influencer Under Fire for Calling Alex Jones Trial 'The New Amber Heard'
Internet influencer HasanAbi, aka Hasan Piker, is facing criticism online after comparing Alex Jones' Sandy Hook trial to the Amber Heard defamation case brought by Johnny Depp.
Jones is currently involved in a defamation damages trial with a Sandy Hook family. A clip showing Jones reacting to the news that his lawyer accidentally sent a record of his texts and emails to the opposition has gone viral. He has been accused of perjury for appearing to lie about ever sending any emails about Sandy Hook in the last few years.
Jones' trial has become a viral sensation, which HasanAbi compared to another legal battle that lit up social media.
"I'm watching this trial like it's the new Amber Heard," he wrote on Twitter on Wednesday. The Turkish-American streamer was one of many who extensively covered the Depp and Heard defamation trial earlier this year. His comparison of the two cases was met with backlash on social media.
"Hey man, I love your content but this is not a good comparison," wrote matt_enloe.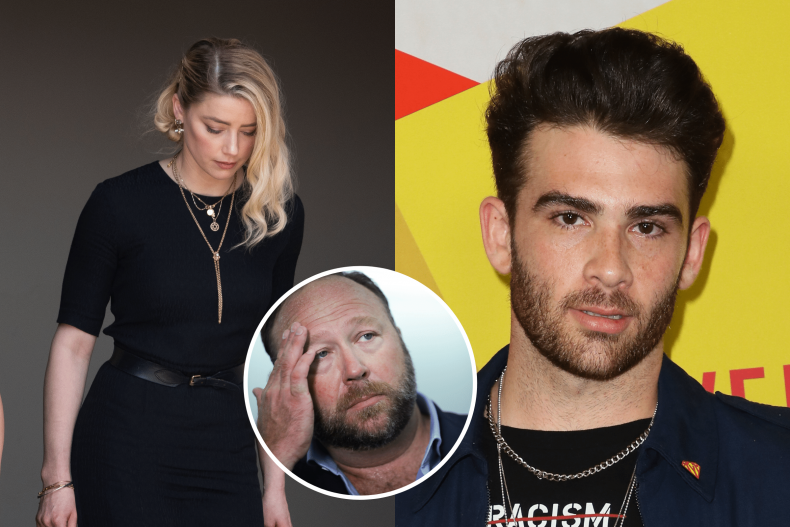 Many people commented and retweeted HasanAbi's comparison of the two defamation trials. Depp and Heard were embroiled in a case after Heard wrote a 2018 op-ed stating she was the survivor of domestic abuse. Jones is being sued for defamation by the family of a child who died at the 2012 Sandy Hook Elementary School mass shooting. Jones had previously stated that "no one died" in Sandy Hook and believes it was "staged."
"Glad people are clowning on you for this awful take," wrote yeahokayalex in response to HasanAdi's tweet. "Wtf, would you just stop? This is so disgusting," added Leila__craft while ohheyimmorgan asked "is this all just entertainment to you?"
An Amber Heard fan account wrote weighed in with a retweet. "not only is this tasteless but the trial he's talking about is of a school shooting where kids died??? oh he's sick," wrote ibelieveamber. Many others slammed HasanAbi for making light of the trial, while others called it "sick." A recurring theme amongst the comments included people pointing out that whilst HasanAbi identifies as a "leftist" he is spouting misogynistic messages.
"Treating the trial where parents of murdered children are trying to seek justice for years of harassment as a source of entertainment is so incredibly sick," oofouchoww wrote.
Among the comments and retweets there are also examples of thinly veiled death threats and threats of violence being leveled at HasanAbi.
The influencer has millions of followers across Twitter, YouTube, Instagram, TikTok and Twitch. He previously worked as a broadcast journalist with The Young Turks before streaming video games and discussing political commentary on his Twitch channel.