Inmate Kills Corrections Officer in Oklahoma Prison Attack
According to authorities, a corrections officer in Oklahoma was killed by an inmate this past weekend.
The incident took place at the Davis Correctional Facility in Holdenville, about 70 miles southeast of Oklahoma City, on Sunday.
"We are deeply saddened to report that a correctional officer at the Davis Correctional Facility in Holdenville, Oklahoma, has died from an injury sustained after an attack by an inmate earlier today," the Oklahoma Department of Corrections said in a press release.
A group of inmates was being returned to their housing area from a recreation area when the officer was attacked by the inmate, the department said in the release.
Matthew Davio, a spokesperson for CoreCivic, the company that operates the facility, told Newsweek that the inmate attacked the officer with a "homemade weapon."
Lifesaving efforts were administered by medical staff at the facility but were unsuccessful, he said.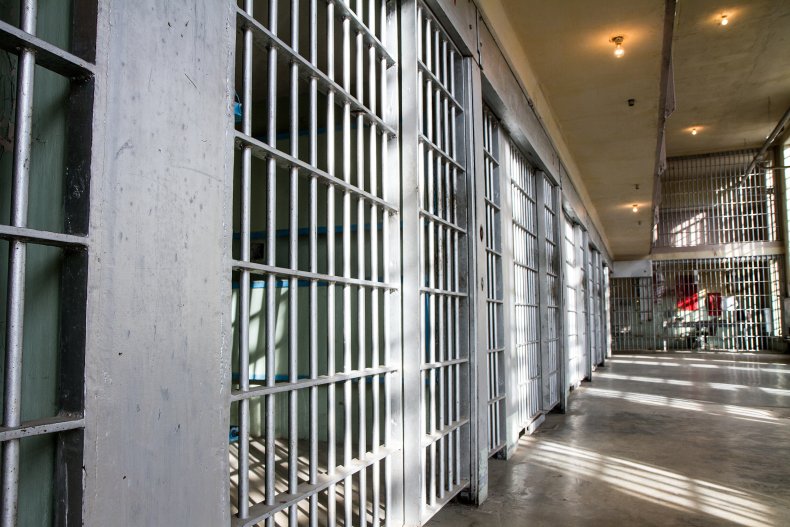 "Out of respect for family members, whom facility management is attempting to notify, the identity of the officer is not being released at this time," the release said.
The assailant has been identified and isolated from other inmates, according to the release. The inmate's name was not immediately released.
"Officials with local law enforcement and the Oklahoma Department of Corrections were notified and are investigating the incident with full support from facility staff," the release added. "Additional details are pending the outcome of investigative efforts."
"Our hearts go out to the officer's family, friends, and coworkers at this time," the Department of Corrections and Davio said in a statement.
They added that support services were being made available to staff at the facility.
The Davis Correctional Facility is a private medium-security prison that is operated by CoreCivic, formerly the Corrections Corporation of America, and can house about 1,600 adult male offenders.
Newsweek has reached out to the Oklahoma Department of Corrections and the Holdenville Police Department for comment.
Sunday's incident comes after a correctional officer in New Jersey was hospitalized last month after being badly beaten by an inmate at Northern State Prison in Newark.
The inmate "began his assault by unexpectedly punching and kicking an officer faced away from him, landing several strikes to the head and face before a distress signal could be called," William Sullivan, the president of PBA Local 105, a union that represents New Jersey corrections officers, said in a statement.
The inmate stole the officer's pepper spray and sprayed the officer's face and at other responding officers, Sullivan said.
The inmate was subdued "after much resistance" and the injured officer was left with his face "heavily bruised and swollen with open gashes around his eyes and the top of his head," Sullivan added.
Update 8/1/22, 10 a.m. ET: This article has been updated with comments from a CoreCivic spokesperson.