Inmate Uses Jailhouse Phone to Guide Drone Filled With Drugs Into Jail
A female inmate in southern California used the jailhouse phone to direct a man flying a drone in an attempt to smuggle drugs into the property, prosecutors said Thursday. The drone was suspected of carrying heroin, muscle relaxers, Xanax, and methamphetamine.
The incident occurred at the Theo Lacy Facility in Orange County, California on September 12, according to a statement released by the Orange County District Attorney's office. The drone crashed during the attempted smuggling and was found by an inmate worker in a grass area inside the jail two days later. The inmate worker quickly alerted Sheriff's Deputies.
The woman, identified as 30-year-old Megan Donovan, is accused of using the jailhouse phone to direct the drone into the property. Donovan has a previous conviction for attempting to smuggle drugs into a correctional facility.
The man flying the drone, identified as 41-year-old Chey Cody Smart, was allegedly using a stolen identity, according to the DA. Smart was arrested at his Costa Mesa, California home on Tuesday.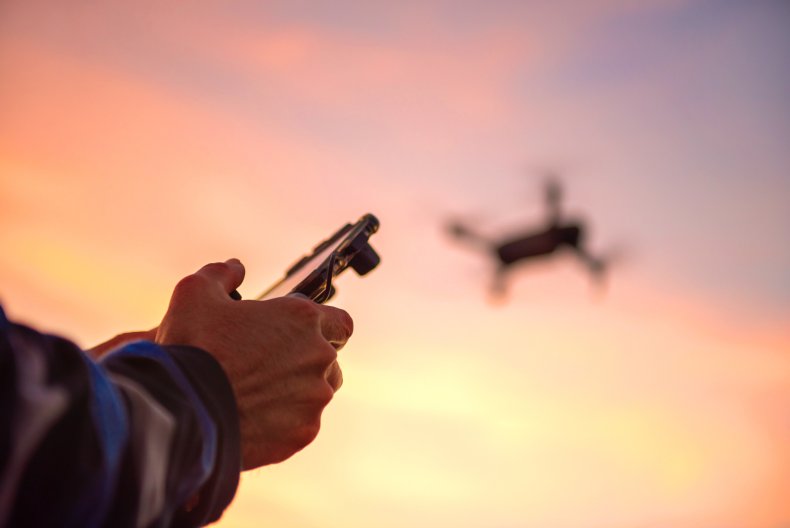 "Orange County has seen a resurgence in drug traffic and the jails are no exception as criminals are becoming increasingly creative in their attempts to smuggle drugs into correctional facilities," Orange County District Attorney Todd Spitzer said in a statement released Thursday.
"Bringing drugs into a custodial setting is not only illegal, it puts the lives of inmates at risk and jeopardizes the safety of the deputies and other staff who work in those facilities," he said. "Thankfully the Sheriff's Custody Intelligence Unit was quickly able to identify and arrest the drone operator and his inmate conspirator so that they can be held accountable."
Donovan and Smart are both charged with one felony count of smuggling controlled substances into a correctional facility and one felony count of conspiracy to commit a crime, according to the statement from the DA.
Smart also faces additional felony charges, including possession of an assault weapon, ammunition, identity theft, grand theft auto, receiving stolen property and possession of a controlled substance with a firearm, among several misdemeanor charges.
Authorities say Smart possessed cocaine, meth, fentanyl, Xanax, and several weapons including an assault rifle. He is also suspected of using an assumed identity to purchase his 2018 BMW and rent his apartment.
If convicted, Smart could face a maximum sentence of 12 years, plus five years and 360 days for a prior drug-sales related felony. Donovan faces a maximum sentence of five years if convicted on all the charges.
In South Carolina, a prison guard was charged for allegedly smuggling pills into the prison she worked at by hiding them inside homemade rice krispie treats.
The treats were unwrapped and placed in small plastic bags with visible oval-shaped pills concealed within the sweets. The pills are presumed to contain Amphetamine and Dextroamphetamine. Both are considered schedule II substances in the US.
Marcy T. Shaffer, 43, was arrested in July and charged with misconduct in office, possession of narcotics with intent to distribute, and furnishing prisoners with contraband, according to authorities. If convicted of all charges, Shaffer could face up to 16 years behind bars.