Inmate William Lee Terrell Could Have Sentence Doubled After Attacking Prison Employee
A Texas inmate who has served more than half of a 19-year federal prison sentence could soon be sentenced to up to 20 additional years for attacking a prison employee.
William Lee Terrell, 44, was found guilty of attacking a Bureau of Prisons (BOP) employee on Tuesday, according to a Thursday news release from the Department of Justice. Acting U.S. Attorney for the Northern District of Texas Prerak Shah announced that a jury convicted Terrell of assault of a federal officer causing bodily injury, following deliberations that lasted a little over an hour.
Terrell has been incarcerated at the Federal Correctional Facility in Big Spring, Texas since being convicted of bank robbery and sentenced to 235 months behind bars in 2010. The assault occurred while he was being observed on suicide watch on March 23, 2019.
Officials say Human Resource Specialist Krista Coccozza was removing trash from a meal that Terrell had just eaten when he suddenly attacked her through a food slot in the door. A violent struggle ensued, with Terrell removing cell keys from Coccozza's belt.
The incident left Coccozza with painful injuries that kept her out of work for a time, including a bruised lung, bruised ribs, sprained wrist, sprained elbow, sprained fingers and cuts. Fellow employees assisted her in ending the assault before retrieving the keys and securing Terrell's cell.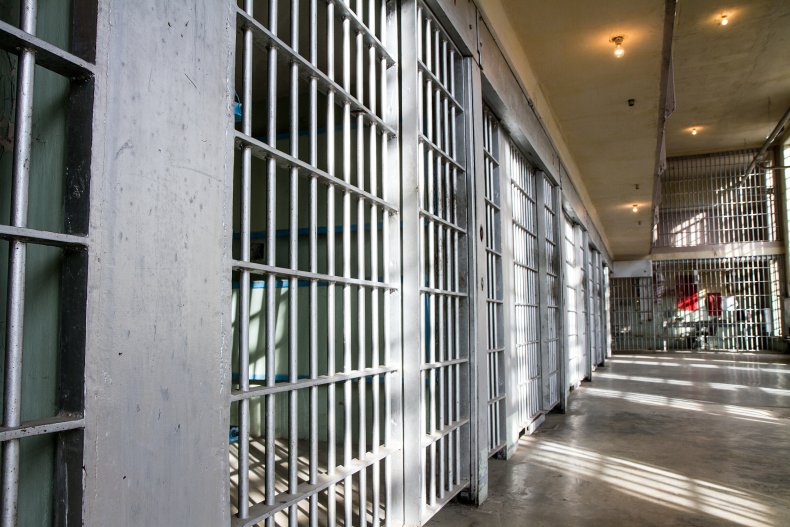 U.S. District Judge James Wesley Hendrix presided over Terrell's trial, with Assistant U.S. Attorneys Stephen Rancourt and Callie Woolam prosecuting a case that had been investigated by the FBI. Terrell is expected in court for sentencing hearing that is scheduled to take place on April 29.
Newsweek reached out to BOP for comment.
Terrell is incarcerated at the federally-operated correctional facility in Big Spring, but the city is also home to the Big Spring Correctional Center, one of the nation's 12 privately owned and operated federal prisons. The private facility's days may be numbered due to President Joe Biden signing an executive order on Tuesday mandating that federal contracts with private prisons not be renewed, as part of an overall pledge to reduce mass incarceration.
While attacking a federal prison worker can lead to particularly lengthy sentence extensions for inmates, stiff punishments exist for anyone who physically assaults any type of federal employee. Misdemeanor charges for attacking employees like postal workers can result in a penalty of a year in jail and a $100,000 fine, while felony charges can land assailants in prison for a decade or longer, in addition to a maximum fine of $250,000.