Inmates Flood Toilets to Protest Food, Hygiene Issues as Omicron Fuels Staffing Shortage
Inmates are revolting in protest in one prison system against poor conditions brought on by staffing shortages.
On Monday, Milwaukee County Sheriff Earnell Lucas confirmed the situation during a press conference on the state of a COVID outbreak at the county jail. Lucas said that 206 inmates and 30 staff members at the building have tested positive for COVID-19 amid the recent surge caused by the Omicron variant, according to Fox 6.
The sheriff stressed that the county is observing strict rules to prevent the continued spread of the virus. K95 face masks are in use at the jail and testing is being carried out on a regular basis. He did say, however, that the staff has had difficulty enforcing mask rules for inmates in common areas.
Lucas also noted that some inmates have started to raise havoc over the conditions at the jail caused by the outbreak, according to local reporter Kristen Barbaresi. Due to the virus and other factors, the prison is currently experiencing a major staff shortage, with around 100 positions vacant.
"As a result inmates not getting as much time out of cells as normal," Barbaresi tweeted during her live coverage of the press conference. "In protest inmates have done things like flood toilets. We've heard from inmates about this, along with other hygiene and food issues."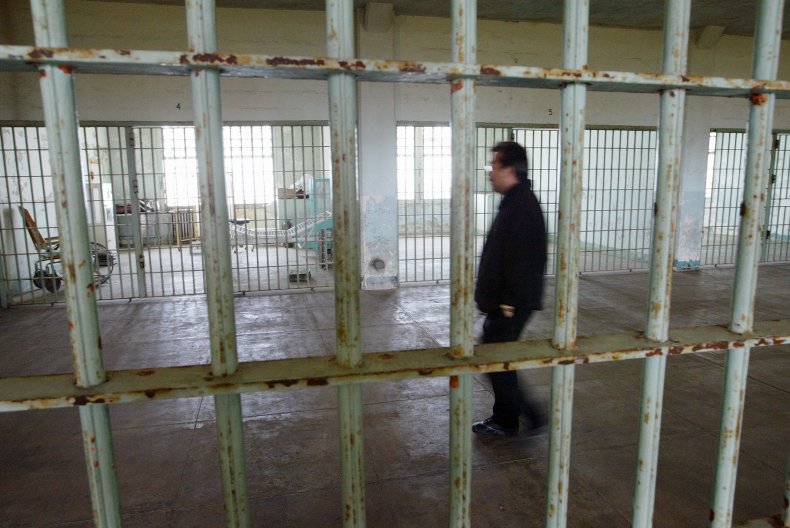 Lucas pinned some of the blame for the outbreak on the jail's recent influx of inmates. Recently, the building's inmate population has swelled to around 900, a major increase compared with the 600 to 700 that it has seen over the years.
"The jail population rose significantly in 2021, forcing us to move away from single-cell housing and other distancing measures that kept COVID-19 at bay," Lucas explained during the press conference.
Barbaresi also posted a data table showing the daily case rates for several days during the last month. On December 10, according to her data, only five of the jail's occupants tested positive for the virus. On Friday its recent surge peaked at 417 positive cases before dipping back down to the number Lucas reported on Monday.
She also noted at the end of her thread that the outbreak is impacting the local court system, as well. With so many inmates contracting the virus, some have not been able to appear for scheduled court dates.
As the Omicron variant began to take hold in late December, Rikers Island in New York City also reported a major uptick in cases. On December 21, the prison reported a 17 percent positivity rate, up from 9.5 percent the previous day. According to NYC Department of Corrections commissioner Vincent Schiraldi, the building had maintained a rate of around 1 percent in the months before the variant.