For some Americans, retirement planning is something that starts early, often through monthly paycheck contributions to an employer's 401(k) plan. However, many Americans are unaware of exactly how much money they'll need to sustain their anticipated retirement lifestyles. One financial advisor, however, told Newsweek of some innovative strategies that may help the upcoming generation of or current retirees.
About half of Americans haven't done the math to figure out how much they need to save for retirement, which lasts 20 years on average, according to U.S. Department of Labor (DOL) data.
Basic Retirement Steps
The DOL provides several retirement planning tips on its website that cover many of the basics. For example, Americans are advised to start saving for retirement as early in life as they're able and continue contributing to their retirement savings—without taking any savings out—until they're ready to stop working. People are advised to contribute to their employer's retirement plans, if they exist, or talk with their employer about setting one up if they don't. The DOL also recommends launching an Individual Retirement Account, making investments and learning about Social Security benefit options.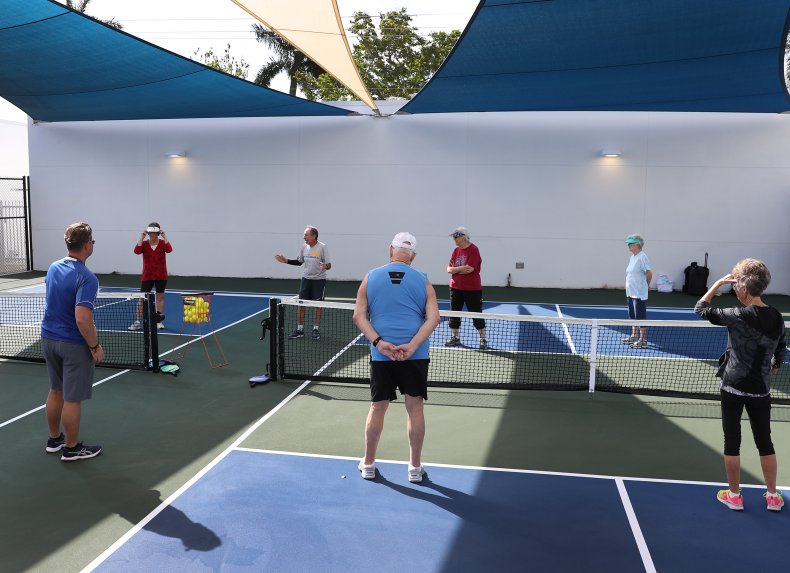 In the retirement planning process, it's important to establish "clearly defined goals, understand one's risk parameters, incorporate a well-diversified and balanced investment strategy and remain disciplined," according to Matt Fleming, CFP, a senior financial advisor with Vanguard Personal Advisor.
In addition to the main ways people can save for retirement, Fleming told Newsweek there are some lesser-known strategies that can be used to optimize retirement savings.
Innovative Retirement Strategies
In one example, "one might consider downsizing a home or moving to a more affordable housing market to extract principal," Fleming said. The benefits of doing this vary depending on where people live, but Vanguard research indicates it could result in a person gaining "approximately $100,000 of home equity."
A plan to optimize retirement savings can also benefit from lowering investment costs, paying down debt and assessing discretionary spending, Fleming added.
Another creative way to save during retirement is to invest in a small business, according to the financial company NewRetirement. While these kinds of investments can build income over time, NewRetirement experts warn on their website that "these types of ventures can be risky" and the person investing in the business "should know something about running the type of business you invest in" and should plan ahead in case they develop new health concerns along the way.
Delaying Social Security is another way Americans can boost their retirement income. While Americans can begin receiving Social Security benefits at age 62, people who delay those benefits by a few years can get more each month, according to the U.S. Social Security Administration. For example, people who wait until they're 67 can receive 108 percent of their Social Security benefits because they didn't request to receive them right away. The benefit increase taps out at age 70, at which age recipients can get 132 percent of their Social Security benefits each month.
Regardless of the strategies used, retirement planning takes time and requires some reassessment as circumstances change. Fleming told Newsweek that financial experts can help Americans understand their choices and navigate their roads to retirement.
"Often, partnering with a financial advisor can help you to optimize these strategies, and importantly, act as a behavioral coach when market conditions make it challenging to keep persevering with your strategy," Fleming said.