North Korean leader Kim Jong Un is finally getting his pet project the Olympic attention it was built to attract.
A delegation of South Korean officials arrived in North Korea on Tuesday to tour the Masikryong, or Masik Pass, ski resort, as well as a performance hall in Mount Kumgang and a military airfield, to examine their suitability for joint cultural and sport events, according to South Korean news agency Yonhap.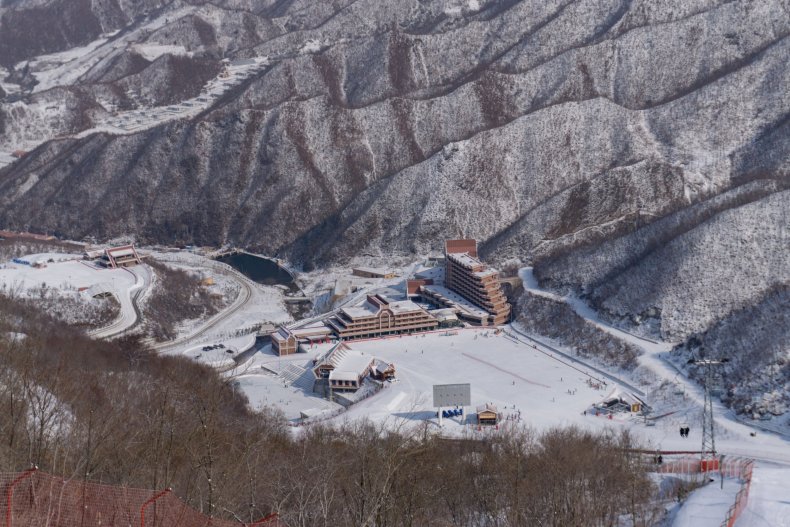 One of the country's most luxurious hotels, the resort can be reached with a few hours' drive east of the capital Pyongyang, the length of the journey depending on the conditions of the roads.
Tucked in between the Taehwa mountain slopes at 2,130 feet altitude, the multimillion-dollar Masik Pass resort was inaugurated in December 2013 and is considered to be Kim's brainchild. Kim spent part of his adolescence studying in Switzerland.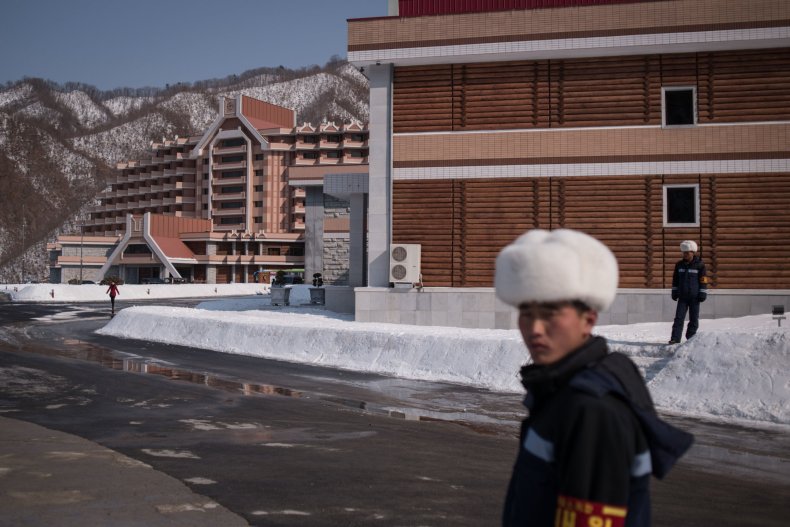 The timing was no coincidence, as work on the resort began soon after the South Korean city of Pyeongchang won the bid to host the 2018 Winter Olympic Games. North Korea's International Olympic Committee member Chang Ung suggested in 2013 the resort could be used to host some sporting events, a proposal that was promptly rejected as "unrealistic" by the South Korean organizing committee, as reported at the time.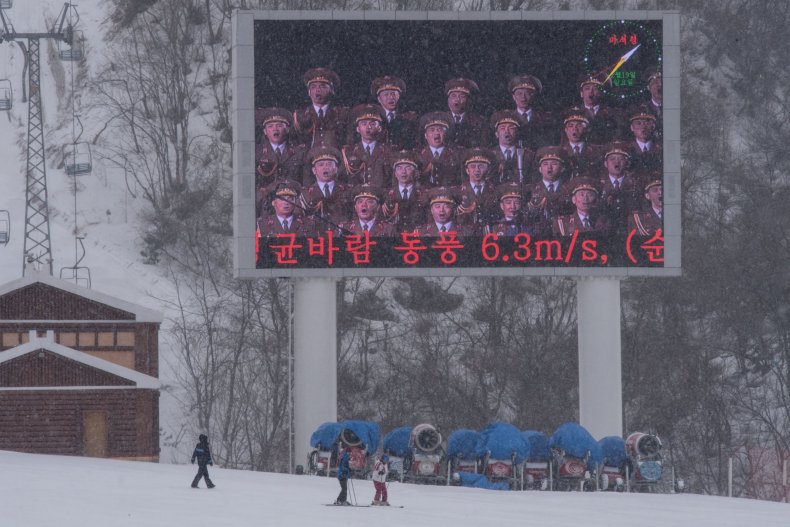 The resort features immaculate slopes and ski lifts, a beauty salon, a swimming pool with waterfalls, a spa and a ninth-floor bar that serves imported liquor and cappuccinos—a rarity in North Korea—with a breathtaking view.
It was built partially thanks to China, The New York Times reported, as the country argued at the U.N. Security Council that equipment such as snowmobiles, snowblowers and an Austrian-made mile-long cable car system did not violate sanctions on luxury goods because skiing in North Korea was a normal activity and a popular sport.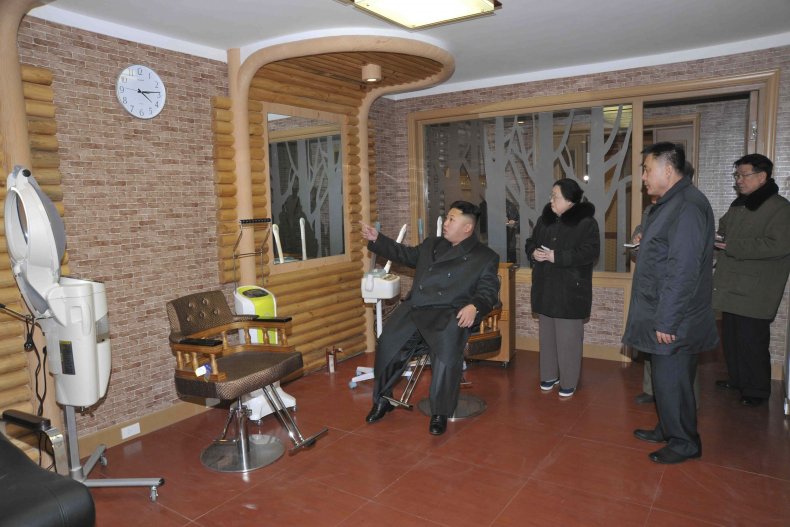 But despite China's claims, the North Korean resort was never filled to its capacity and missed one opportunity to host international athletes when a group of top snowboarders had to cancel their trip scheduled for January 2016 after one of Pyongyang's missile tests.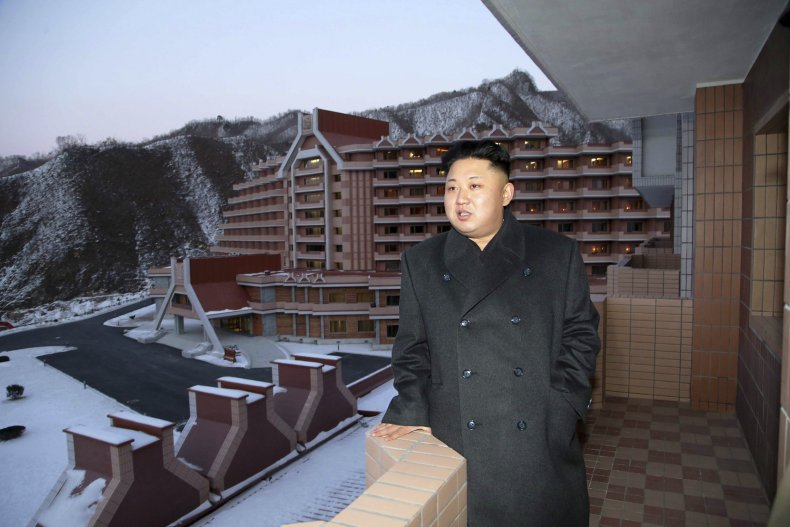 Britain's fastest snowboarder, Jamie Barrow, eventually visited the facility in 2017 along with filmmaker Jackson Kingsley. The pair documented the trip to the country in a short documentary, North Korea; Off-Piste | 4K Snowboarding in the Secret State.
"There were a lot less people there than any other ski resorts I've been to," Kingsley told Newsweek. He described the resort as a grand, modern and beautiful building—nothing like he had imagined.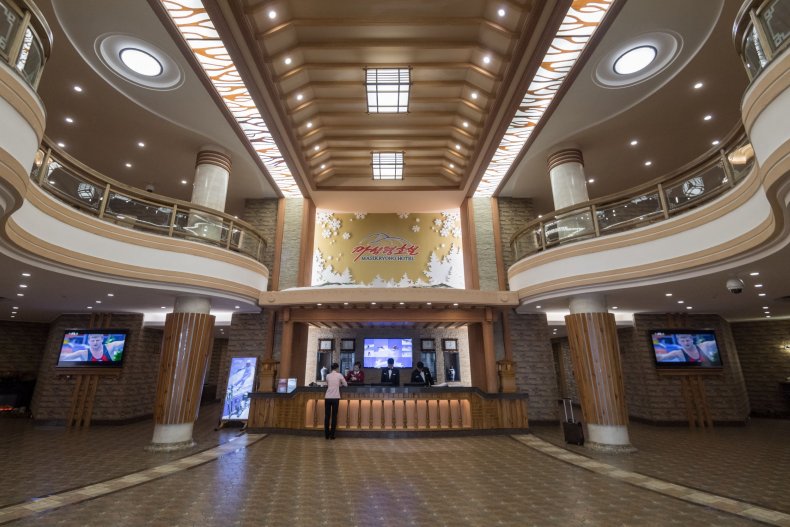 "It's a huge contrast to the rest of the country. Having been to Pyongyang and the demilitarized zone and driven through the rural areas [some of which don't have electricity], arriving at the ski resort you suddenly feel like you could be in the Alps," he said.
"It's as if it had been teleported from somewhere in the Alps or somewhere in Europe to a remote location in North Korea, and that was very unexpected," he added.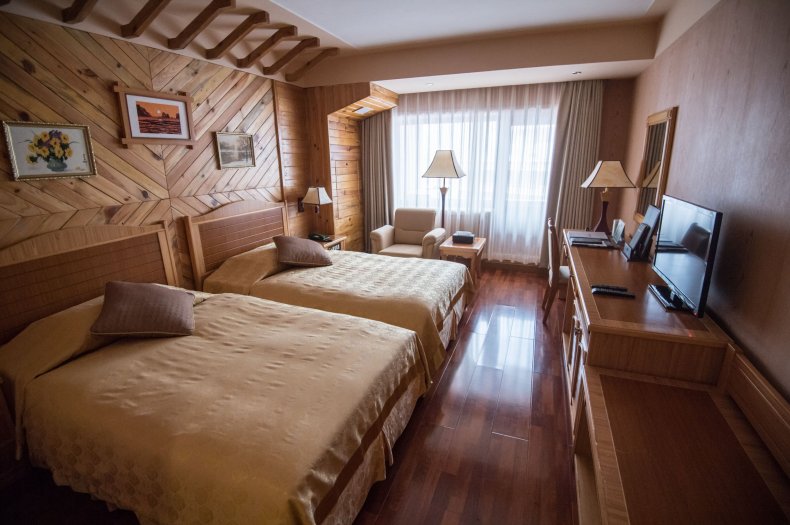 The South Korean delegation's visit stirred controversy at home as experts and defectors worried about giving legitimacy to the regime and to facilities such as the ski resort which, according to an NBC News report, remains open thanks to work gangs, including children as young as 11 who clean up the roads from the snow.
"The idea of joint training could be used as a propaganda tool to rationalise how far-sighted Kim Jong Un was in making what was actually an anachronistic decision to build the ski resort at a time when ordinary citizens are starving to death," Kim Sung-han, a former South Korean vice foreign minister, told Reuters.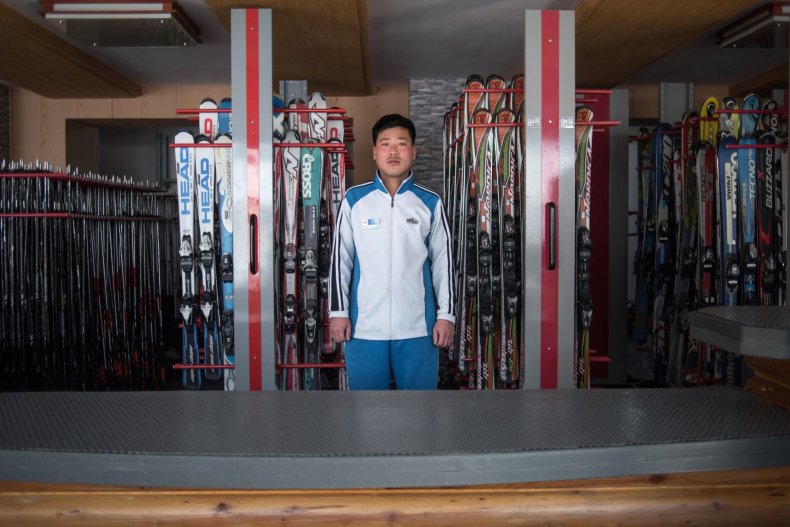 Kingsley, too, was troubled by the ethical dilemma of filming in North Korea under the regime's control. "When you're taken to all the nice places and you're only shown the good parts of the country, it's kind of inevitable that you come away with a certain warped perspective. My purpose in going there was to have an open mind and show the rest of the world what we were shown and people could interpret that for themselves," he said.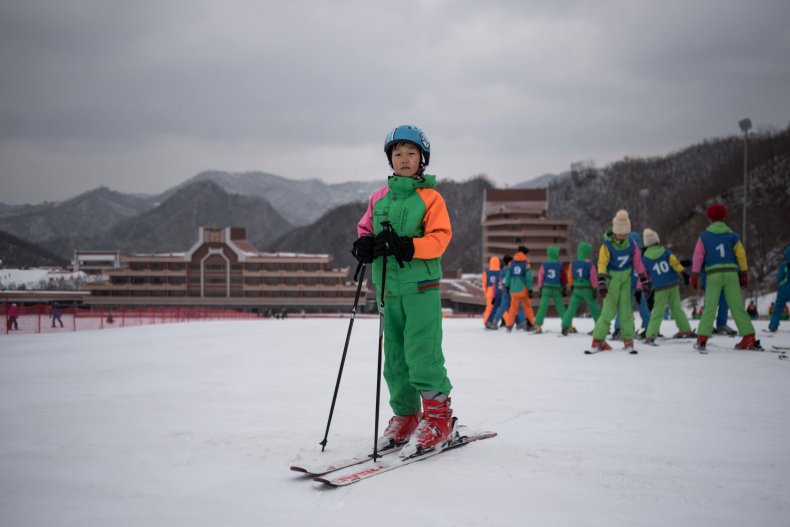 Kingsley said he and Barrow nonetheless left the country with many unanswered questions. One of these was related to the identity of the North Koreans whom they could see skiing down the resort's lower slopes—the upper ones, Kingsley said, were mostly empty.
"At any one time, there could be up to 50 North Koreans on the lower slopes who were all wearing matching uniforms. Given what we know about North Korea, it was another question that we were left with, who they were and how they were allowed to ski and others weren't," he said.