Houston, We (Don't) Have a Problem
In the aftermath of Hurricane Harvey, a spotlight is on the renewed and reinvented Houston.
If you visit Houston today, whether to celebrate the 50th anniversary of the Apollo 11 moon landing on July 20th, or a quick weekend trip, nothing in its downtown skyline would even remind you of the city's struggle with annual floods and the damages caused by Hurricane Harvey in 2017.
A lot has changed over the past few years: today, the city of 2.3 million attracts culture lovers and foodies alike, as well as die-hard space enthusiasts who come to pay a visit to Space Center Houston, the official visitor center of National Aeronautics and Space Administration's (NASA) Johnson Space Center. It was also recently named one of the top ten cities in the United States for business travel.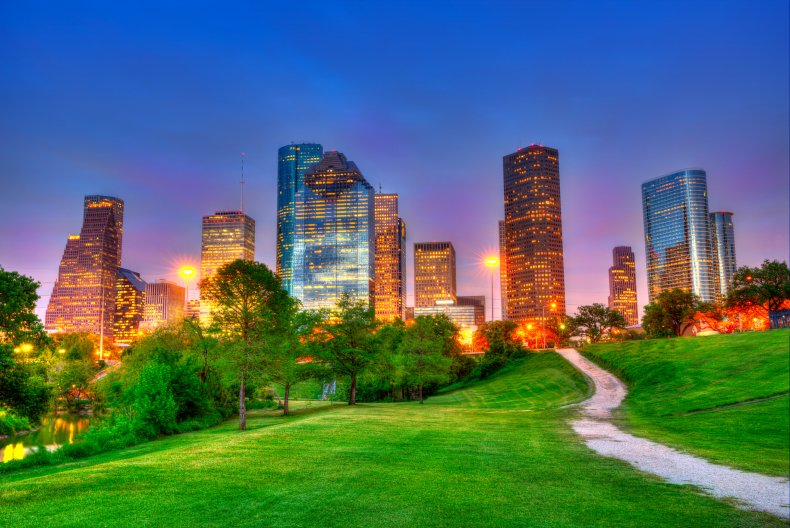 Few know the city as well as billionaire Tilman J. Fertitta who owns the city's famed basketball team, the Houston Rockets. He is also the sole proprietor of Landry's, one of the largest restaurant companies in the country with seafood restaurants in the city. Fertitta enjoys a good basketball game as much as he does starting a business.
"The 50th anniversary of the moon landing is an extraordinary celebration worldwide and specifically in Houston," he says. "As a native Houstonian, I have a special appreciation for this anniversary."
If you're here for a weekend or a few days, here are some places you can't miss.
Where to Stay
The Post Oak Hotel: Fertitta opened the $350 million, 38-story hotel last year, which features a 30,000-bottle wine cellar, custom furniture and work by notable American artists, as well as 250 elegantly appointed rooms that feel like private pieds-a-terre.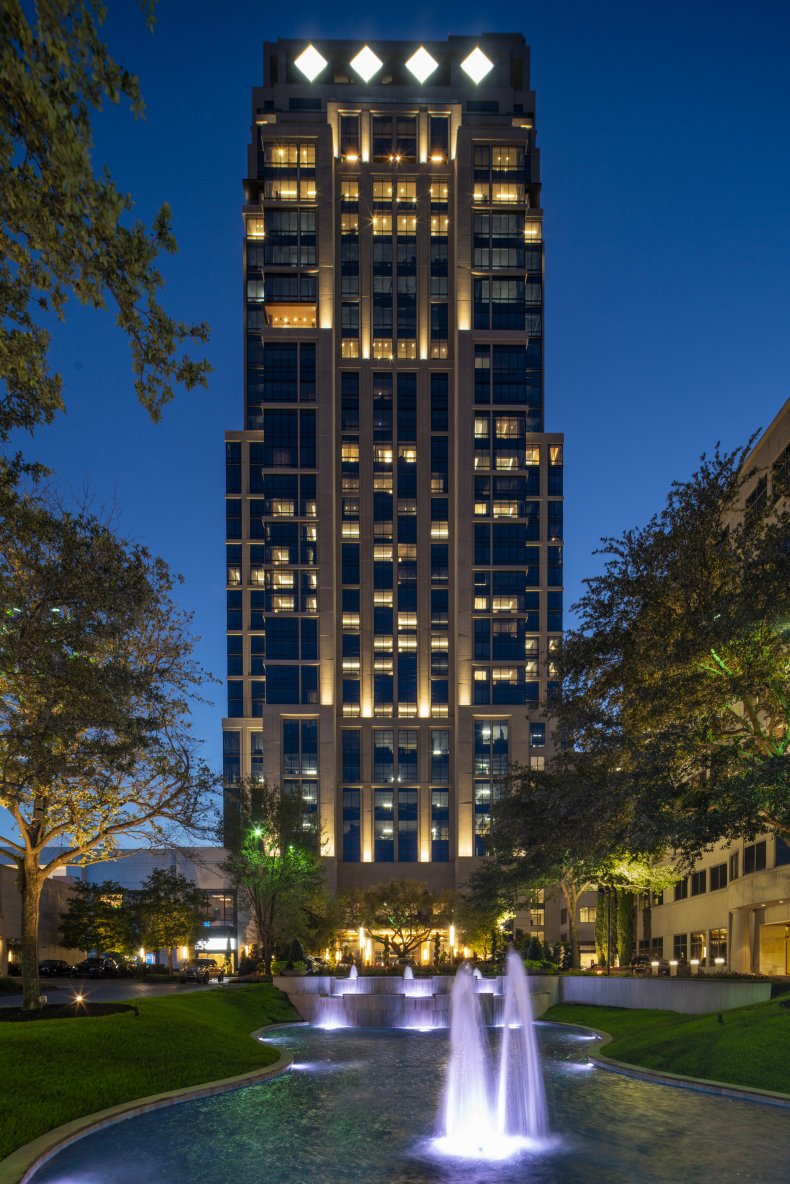 "If you're going to have a great hotel, you need great art; I wanted pieces that stood out like Frank Stella in the entryway," he says adding that no expense was spared in building the limestone and marble-clad pad.
True to the Houstonian spirit, the hotel's idea of luxury is all about convenience. The hotel also hired veteran master sommelier Keith Goldston to purchase some of the rarest and finest wines in the world including Bordeaux's château Gruaud-Larose 1825, 1865 and 1890 vintages, each valued at tens of thousands of dollars. Currently, the cellar has an inventory valued at over $3.5 million. "Houston has been pleasantly surprising that it is a luxury market and attracts a lot of people," says Goldston. "It used to be more quiet and reserved, but people are responding to the sommelier series," he adds saying that seated 14-person dinners in the hotel's dedicated Cellar Room go pretty quickly.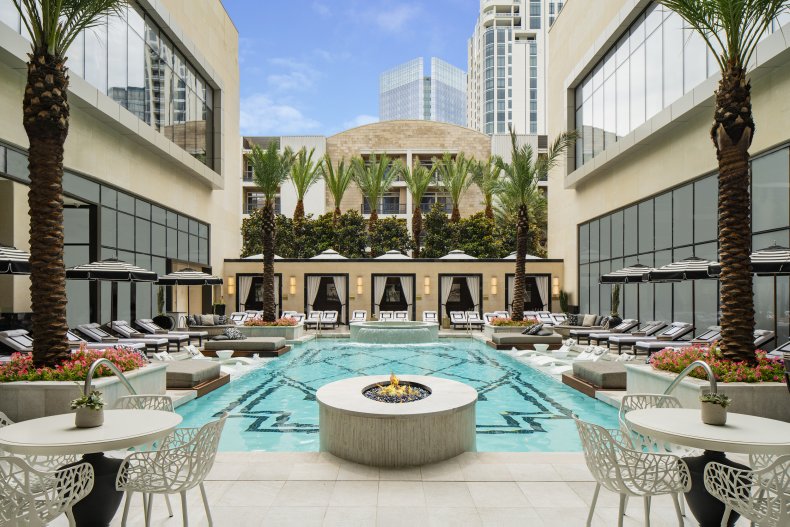 The hotel offers a $10,000 helicopter tour package to NASA where you can have lunch with an astronaut; the tour departs from the private rooftop helipad.
Hotel ZaZa Museum District: This property has fun and cheeky specialty concept suites from the space-themed "Houston, We Have a Problem" suite outfitted with model astronauts, lava lamps and celestial-style mood lighting, to the "C'est La Vie" Parisian-style suite that transports you to the heart of Europe with its "French philosopher meets New York apartment" style pad.
Where to Eat
Union Kitchen: "Houston is a very casual town," says Paul Miller, owner of Gr8Plate Hospitality, the parent company of Union Kitchen. "Only one or two restaurants in the city would require you to wear a jacket: I go to work in a fishing shirt and boots and there are a lot of people like that here," Miller added.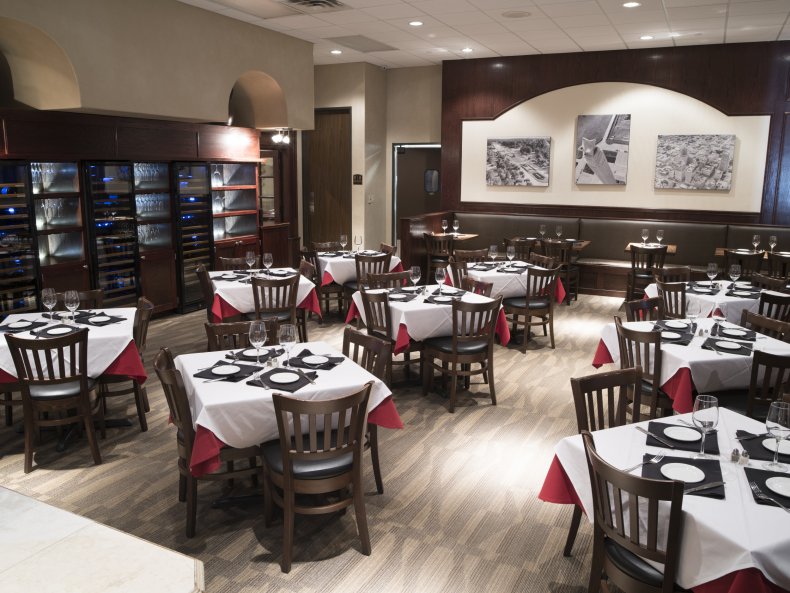 While Miller's restaurants ---he has six Union Square Kitchens in the city—tend to be white tablecloth affairs, his Jax Grill is more grab and go. "We're seeing is more casual-style restaurants serve foie gras and caviar," he observes. Union Kitchen has everything from burgers, pizzas to a delicious brunch with four stiles of eggs Benedict; the latest Cypress location that opened in July Houston's restaurant with a boozy ICEE machine that serves vodka and whiskey drinks.
Verdine: The all-vegan, reservation-less restaurant opened in April this year with a 100% fully plant-based menu filled with global flavors. The story all started with a food truck that existed long before the restaurant did (in 2014) under Chef Stephanie: the truck was called "Ripe Cuisine." If you thought dining in Houston was all about Tex-Mex or steaks, think again: Verdine offers marinated tofu feta dishes, surprising dressings, hearty vegan burgers and more.
Kata Robata: Houston's new sushi and tapas hotspot under the helm of three-time James Beard nominated Chef Manaba "Hori" Horiuchi means you get edgy versions of Japanese food, like scallops with shiso beurre blanc and lobster sauce; or pan-seared trout with yuzu. The desserts too (watermelon milk granita), will surprise.
A Night on the Town
The Rustic: A restaurant and bar with nightly live music and a happy hour from 3-6 p.m. that gets you local beer, house wine and frosé (strawberry sorbet and rosé), this happening place closes at midnight and features Texas spirit-driven cocktails.
Sambuca: This restaurant with a bar has live music nightly with weekly Latin nights, happy hours and Astro game day specials. It is located on the first floor of a building with the historic Rice Hotel above which was the last hotel that John F. Kennedy stayed at before he was assassinated.
Mastro's: The elegant steakhouse restaurant also has a lively music scene each night and a vibrant cocktail list, not to mention a curated Macallan Scotch tasting.
What to Do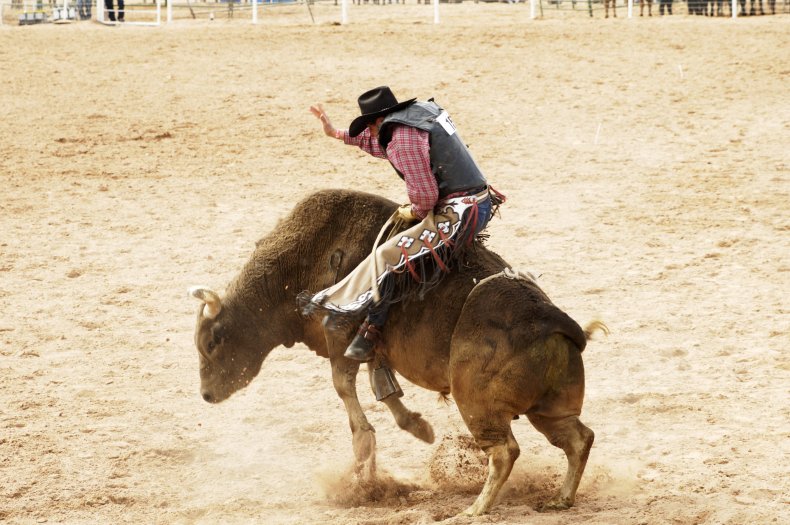 Take in a Rodeo: Pulling in over 2.5 million visitors in March alone, the livestock and rodeo show is very much the spirit of the city. The concerts alone here can be momentous: in 2018, CardiB pulled in record numbers from her fans. You can watch live auctions, shop, visit the wine garden and see the horse show. The next show is March 3-22, 2020.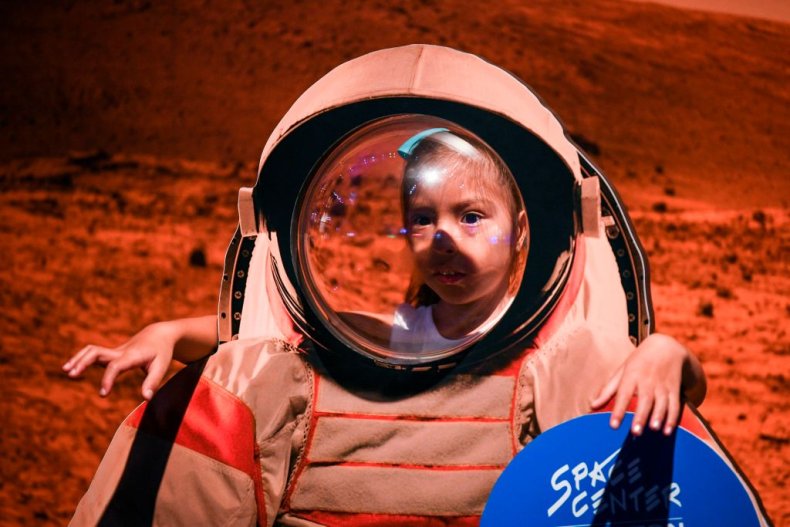 Visit the Space Center Houston: Home to the original and new Mission Controls and also astronaut training programs, the Johnson Space Center features the largest collection of spacesuits and moonrocks publicly on display in the world and has several galleries and exhibits for kids and adults alike. The Starship gallery highlights many spaceships that have had various orbital journeys; the Astronaut gallery features Apollo 11 suits and one worn by John Young on the first shuttle flight in 1981, as well as Sally K. Ride's inflight coveralls. Ride was the first American woman in space in 1983.