Is Instagram Down? Messages Not Sending as Global Outage Affects Millions of Users
Instagram users across the globe gathered to complain en masse in the early hours of Thursday morning after the platform's messaging system went down.
Just before 2:00 a.m. EST, Downdetector was hit with a sharp spike in users reporting that they were having problems using the image-sharing app's features.
Users took to Twitter to specify that they were unable to send direct messages to other users while other struggled to upload on the platform's Stories feature.
By 3:59 a.m. EST, reports of problems with using the image-sharing platform had hit 953.
The issue was fixed hours later, with a Facebook company spokesperson telling Newsweek: "Earlier today, a technical issue caused some people to have trouble accessing Instagram. We resolved the issue as quickly as possible for everyone who was impacted, and we apologize for any inconvenience."
The deluge of complaints and subsequent trending of the hashtag #instagramdown prompted a host of jokes and memes as Instagram users expressed their frustration.
"Not me worrying about instagram down in the same way as the thought of world ending," wrote on Twitter user.
"When you realize it's not your wifi it's the Instagram that's down," tweeted another.
Also expressing frustration, another commented: "NOT INSTAGRAM DMS BEING DOWN WHILE IM IN THE MIDDLE OF AN ARGUMENT."
Meanwhile, another shared a hugging meme, alongside the caption: "me apologising to my internet after blaming it for insta being down #instagramdown."
Away from the jokes and memes, other users listed their specific issues with using the platform, with one enquiring: "Is anyone having trouble sending DMs on #instagram? I sent 2 DMs and they say "Sending". Is #InstagramDown?"
Another Twitter user revealed that they had resorted to looking into every other possible issue before realizing that Instagram was the problem.
They wrote: "#instagramdown restarted phone, router, sim card data but still. Problem is from #Instagram."
At press time, Downdetector reported that 65 percent of complaints were about issues using the app. A further 25 percent reported problems with server connection, while 11 percent had trouble posting on the hugely popular platform.
While reports of problems came from users across the globe on Twitter, Downdetector's geolocation data showed that the bulk of complaints at press time had come from cities across the U.K. and in France. This is most likely due to the timing of the outage.
Back in March, Instagram suffered an outage, along with WhatsApp, Facebook, and Facebook Messenger, with thousands of users flocking to Downdetector to report that they were having problems with the social media apps. The services were subsequently restored within hours.
A Facebook spokesperson told Newsweek at the time: "Earlier today, a technical issue caused people to have trouble accessing some Facebook services. We resolved this issue for everyone, and we apologize for any inconvenience."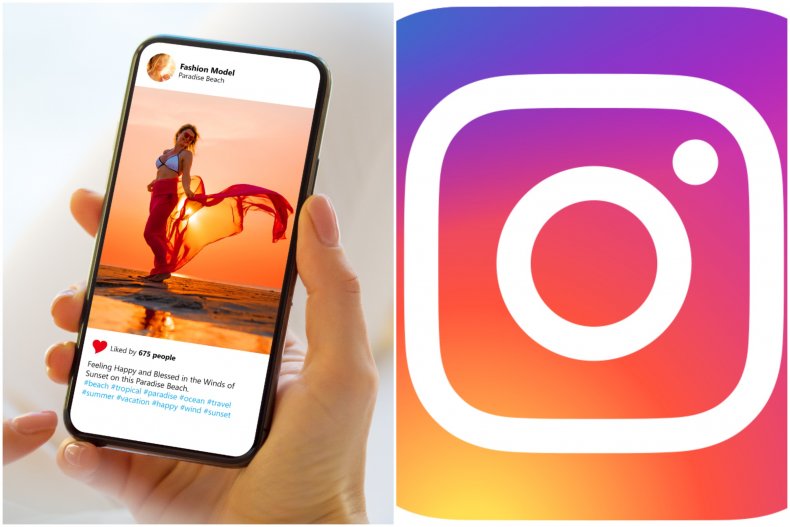 UPDATE 9/2/21 6:33 a.m. ET: This article was updated to include a statement from Facebook.