Instagram Roasts 'Catfish's' Nev Schulman for Police Appreciation Post 'Ripe With Privilege'
Catfish host Nev Schulman shared a post on Instagram on Wednesday voicing support for law enforcement and his followers aren't happy. Many of them responded to the post arguing that such sentiments feel tone deaf, considering our current cultural climate.
The photo, which was deleted right before this article was published, dated back to 2010 and showed a dad hugging his son, surrounded by two officers and a police car. Schulman's caption explained the dramatic moment. "This boy got lost in Central Park," he wrote. "I took this photo of the moment he was found and reunited with his father by these NYPD officers."
But it was the next line of Schulman's caption that was particularly upsetting to some. "I know it's been a tough year to be a cop, but I wanted to take a moment to say thank you to all the men and women who put their lives on the line to keep our communities safe." The New York Police Department was tagged in the photo.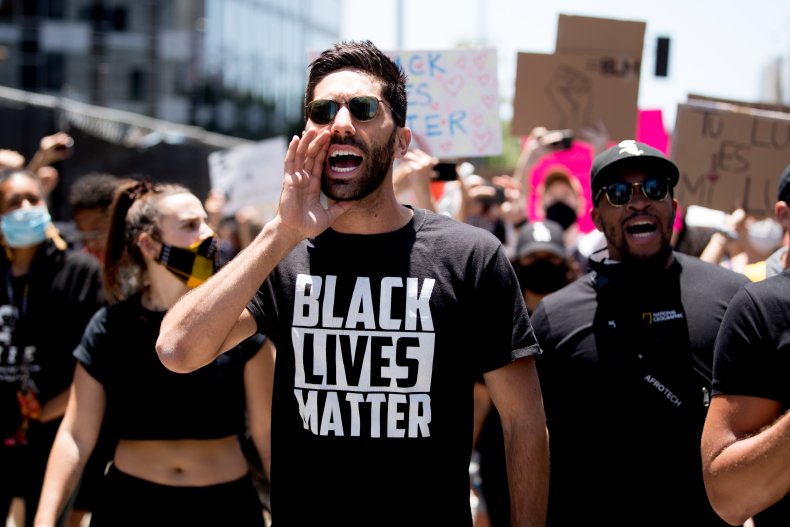 Commenters took issue with the concept of it being a "tough year to be a cop," and made references to George Floyd, Breonna Taylor and more people of color who were killed during acts of police brutality in 2020 and before. "Tone deaf and ripe with privilege," one Instagram user wrote.
Others echoed the point. "'[K]eeping our communities safe' tell that to the family of breonna taylor," wrote someone else.
Another chimed in to the conversation. "Dude really? Why would you post an old picture like this in these moments?" they wrote. "If you think is a hard time to be a cop then think that's Is an awful time to be [a person of color.]"
Schulman has been vocal about the Black Lives Matter movement in the past, and has even worn clothing supporting that message in episodes of Catfish. Some Instagram posts further down on his feed show support for the movement, too. He hasn't commented on the backlash yet, but Newsweek reached out to Schulman's representatives for any comment. We'll update this article if we receive a response.
Currently, Schulman is competing on Dancing With the Stars, alongside dance partner Jenna Johnson. He last appeared Monday night with an impressive Foxtrot to the Harry Styles song "Sign of the Times." Schulman has been a frontrunner on the series. His MTV reality show Catfish has also been airing throughout 2020 with episodes filmed entirely digitally throughout the coronavirus pandemic.