Instagram Users Furious as Auto Sound on Stories Won't Turn Off
Instagram users expressed fury on Thursday after the app developed a frustrating new habit.
Thousands of users found that Instagram Stories was auto-playing audio, even when their smartphone was in silent mode. Google searches on how to "turn off sound" and "stop auto sound" on stories have risen 300 percent in a single day.
Instagram's owner Meta told Newsweek that the sound issue is a glitch and they are working on a fix. A spokesperson said: "Due to a bug, some iOS users are experiencing an issue where sound is automatically on when viewing Stories—we're working to fix the issue as soon as possible."
The reports come less than two months after Instagram CEO Adam Mosseri announced that the platform was shifting to prioritize video over photos and would be testing various new features.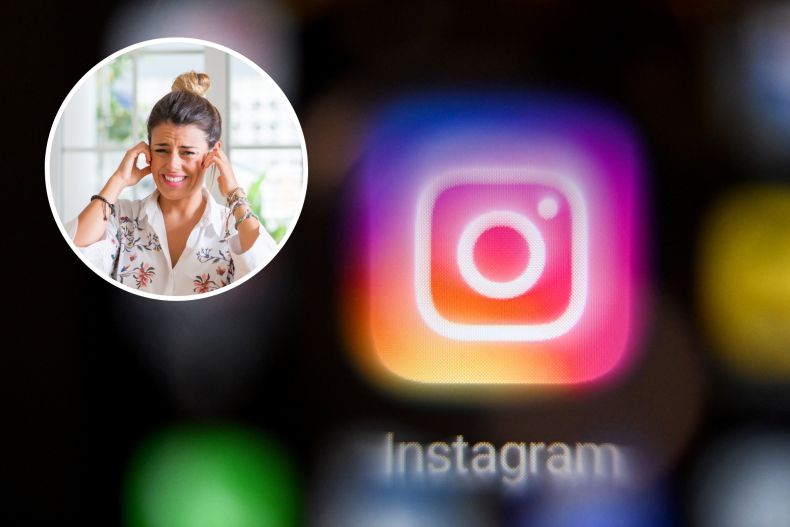 Many users expressed frustration at the changes, prompting petitions that called on Meta to "Make Instagram Instagram again" rather than trying to ape TikTok. Some of the complaints came from celebrities with huge Instagram followings, such as Kim Kardashian, Kylie Jenner and Chrissy Teigen.
The stories feature, introduced in 2016, allows users to share videos and images that automatically disappear after 24 hours, similar to Snapchat. Stories can be edited with filters, stickers, text and drawing tools.
In the past few hours, many Instagram users have shared their frustration on Twitter.
"Why is the sound on my Instagram stories turned on all of a sudden? I'm so annoyed," wrote one user.
Another posted: "Why are Instagram stories automatically playing sound? Please no. I want to watch videos in silent."
A third tweet read: "Woke up to a world where my Instagram stories default to sound on and I'm not here for it."
The change has prompted some users to say they will delete the Meta app.
"I think Instagram stories/ads defaulting to 'sound on' might be what finally gets me to quit the app," wrote one.
Another said: "I can't do Instagram Stories anymore. The sound kills it for me."
Others shared how the sound-on stories were getting them into trouble, explaining that they often check their stories discreetly in public settings or even while their children are sleeping.
"Why are Instagram stories all automatically sound on this morning with no option to mute are you trying to get me fired Instagram," posted one user who had opened the app at work.
Another tweeted: "Why is the sound on Instagram stories now defaulting to on? How can we stop it? I need to be able to watch stories and not wake my baby."
UPDATE 09/09/22, 02:40 a.m. ET: This article was updated with a statement from Meta.