It's no secret that influencers put a great deal of thought and planning into their photos, but one woman shared exactly what that process looked like in a TikTok viewed more than 9 million times.
Shared by Kendall Kiper to her account @kendallkiper, the video revealed that she used some props to make it seem as though the photo used for a social media advertisement was taken while she was at the beach.
There are some tips one can keep in mind while taking photos for Instagram, including finding good light, finding ways to make the scene look interesting and taking pictures from different angles, according to Sprout Social.
It may also be helpful to think about how what is featured in the photo is spaced and arranged.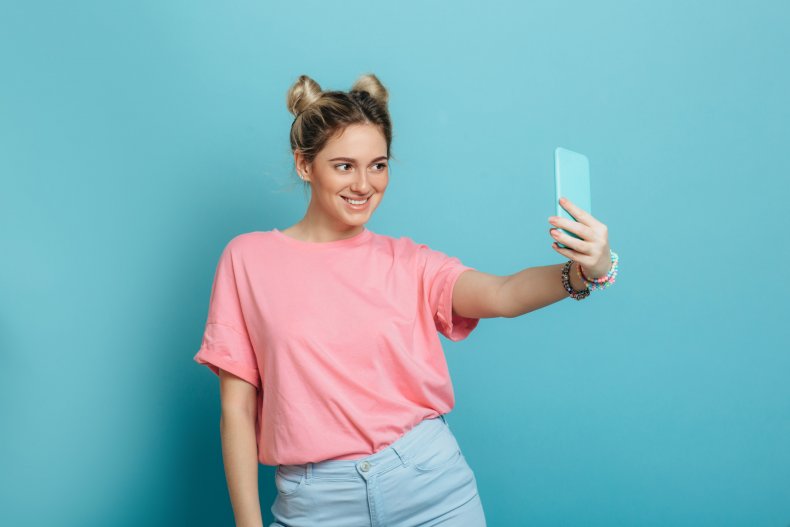 "LMAOOOOO slayy home depot!!!! #instagramvsreality," the caption on Kiper's video read.
The video opened and showed a photo of her laying on a towel on some sand, and Kiper noted that it looked as though she was at the beach.
However, the next photo that appeared on the screen revealed Kiper was not at the beach. That photo was taken further away, and it showed the towel was on a pile of sand on a plot of grass.
"Y'all don't understand my struggle though," she said. "I live in the country. I'm talking the smallest, most southern town you could ever imagine. A girl's got to do what a girl's got to do."
Another photo showed Kiper as she poured out the bag of sand onto the ground, readying the area for her photo.
Kiper then showed a second photo from her Instagram page of part of her legs and the shoes she was wearing. The following picture showed her getting into the pose that made the photo possible.
"I was with a friend, and I was like, 'You're not going to understand, but just hear me out and just take the picture,' and it worked," she said.
Many viewers were impressed by Kiper's dedication to making sure she was able to capture the photo just perfectly.
"I am crying this is great," a TikTok user wrote.
"That is the definition of dedication," another commented.
One comment read, "The things you do to get a good photo."
A few viewers reminded others that some stage their photos for social media.
"Proof that not everything [you] see on social media is accurate," one viewer wrote.
"I've done this," a commenter admitted.
Newsweek reached out to Kendall Kiper for comment.
Social media has served a purpose for some, including those who are looking for a way to find a new location to travel to.
Various social media platforms are also home to viral content like a video viewed more than 10 million times showing a dog who received a makeover with an eyebrow stencil and palette. Another viral video showed the moment that a giraffe removed a windshield wiper from a car.