Internal Email in Uvalde Tragedy Shows Failures Admitted in School Shooting
Texas Department of Public Safety (DPS) Director Steven McCraw sent an email to his staff saying that all law enforcement entities failed while responding to the Robb Elementary School mass shooting in Uvalde, Texas, including his own.
According to reports from WOAI-TV, McCraw wrote in email to his staff on July 20 that the law enforcement response to the active shooter attack was an "abject failure."
"Every agency that responded that day shares in this failure, including DPS," McCraw said. "Although I remain highly critical of the decision to treat the incident as a barricaded subject by the ranking Consolidated Independent School District police official at the scene, DPS and other agencies must also be held accountable for their actions or inactions."
Reports showed that former Uvalde Consolidated Independent School District (UCISD) Police Chief Pete Arredondo decided to treat the situation as a barricaded subject rather than an active shooter. Arredondo was one of nearly 400 law enforcement officers that responded to the May 24 shooting, when 19 students and two teachers were killed.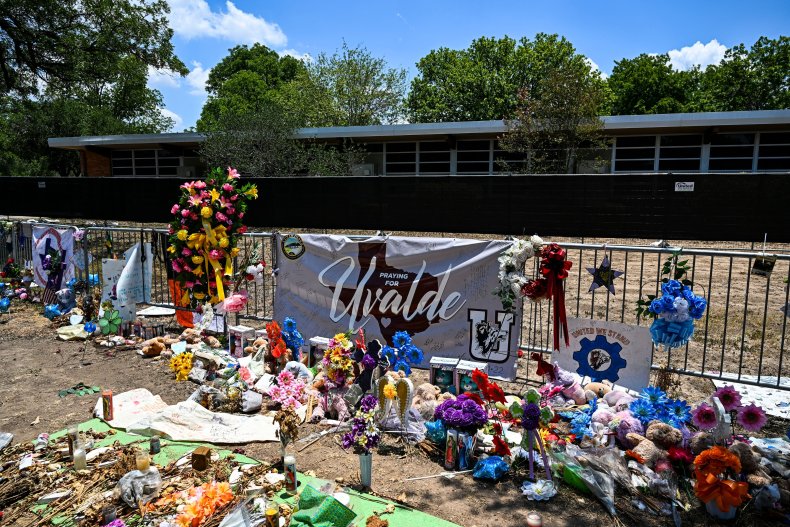 His decision was one of the reasons why the law enforcement response was deemed a massive failure. The UCISD voted unanimously to fire Arredondo in August. Arredondo also was forced to resign from his City Council seat.
"Turn in your badge and step down," Newsweek reported a student saying during the school board meeting. "You don't deserve to wear one."
McCraw goes on to say that law enforcement clearly should have treated the attack as an active shooter event rather than a barricaded subject. Law enforcement has seen mass criticism after the public learned that police waited 77 minutes during the attack before going inside the classroom to neutralize the gunman.
According to WOAI-TV, Advanced Law Enforcement Rapid Response Training (ALERRT) Center released an assessment in early July that found seven officers were walking toward the classroom when the gunman started firing. Instead of moving forward into the classroom, the officers backed off.
In the email, McCraw also authorized his officers not to delay in neutralizing an attacker in future active shooter scenarios.
"When a subject fires a weapon at a school, he remains an active shooter until he is neutralized and is not to be treated as a 'barricaded subject,'" the email said.
McCraw also wrote that DPS regions will be instructed to work with local law enforcement partners to conduct active shooter training and exercises in every school district in Texas.
Newsweek reached out to the UCISD and DPS for comment.