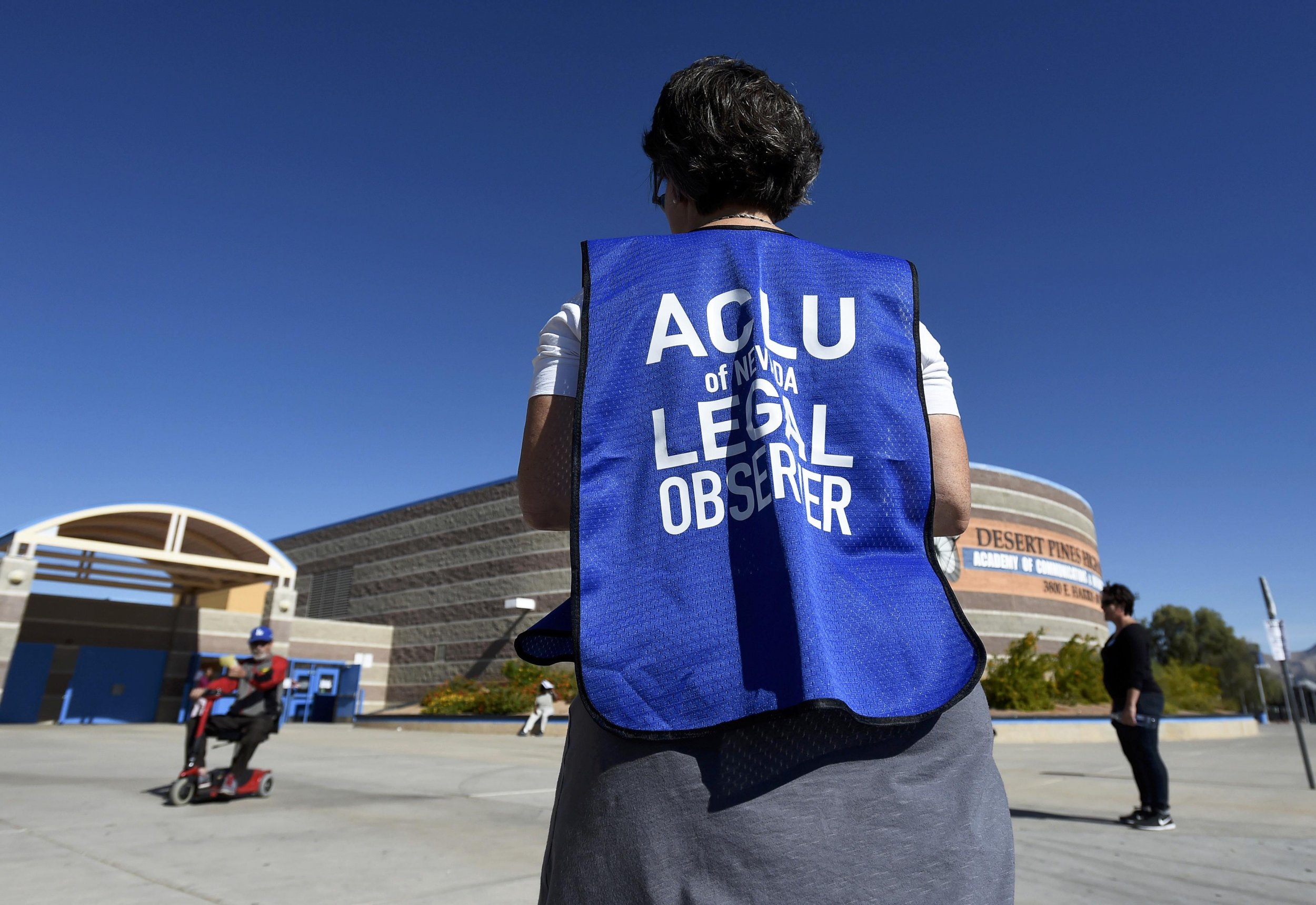 Two international organizations that deployed teams of observers to the U.S. elections this week have released their preliminary findings and say that serious shortcomings remain in the U.S. electoral system.
Both the Office for Democratic Institutions and Human Rights (ODIHR), part of the Organization for Security and Co-operation in Europe (OSCE), and the Organization of American States (OAS) held press conferences on their preliminary findings on Wednesday, hours after the victory of President-elect Donald Trump, which has left much of the U.S., and the world, reeling from shock and confusion.
Representatives from the ODIHR, which observed its sixth U.S. election on Tuesday and had more than 290 observers at more than 900 polling stations across 33 states, pointed out the long lines and malfunctioning voting equipment at some polling stations. They also said the general election was "highly competitive" and "characterized by harsh political attacks."
Overcrowding was seen by ODIHR observers in nine percent of polls. Intended voters were not found on voter lists in nearly half of the polling stations where ODIHR was present, "which underlines systemic concern regarding the effectiveness of voter registration methods," according to the report.
ODIHR observers said in five percent of observations, voters were seen taking photos of their ballot. There were no serious incidents of voter intimidation reported, although there was politically-charged tension among voters in some states. "In several instances, individuals were reported to be openly carrying firearms at polling stations," the ODIHR report said.
Laura Chinchilla, former president of Costa Rica and chief of the OAS mission, said her team had observers stationed in California, Colorado, Iowa, Kansas, Maryland, Minnesota, Montana, Nebraska, New York, Rhode Island, Virginia, Wisconsin and Washington, D.C. on November 8, Election Day. Chinchilla said some states, including Pennsylvania, don't have the capacity for international, or don't allow them, which should be amended in the future.
The OAS also recommended steps be taken in the future to avoid "the excessive concentration of voters and long lines in the voting centers" and for states to increase cooperation to avoid "possible duplications in voter registries." The OAS's preliminary report also suggested that the U.S. "analyze the impact of the decision of the Supreme Court to eliminate parts of the Voting Rights Act of 1965;" come up with better and stricter rules for governing political action committees (PACs) and super PACs, and urged the country to "leave behind the polarizing and divisive campaign rhetoric and promote a civil dialogue between opposing visions."
On a positive note, Chinchilla said that Americans appeared to understand the voting process and voted in reasonable amount of time. Polls opened on time, had materials on hand and were managed "by dedicated citizens and in an orderly manner." OAS observers also reported long lines, particularly in the early morning the the afternoon. When there were technical glitches, including in Colorado, they were "solved efficiently."
Chinchilla also highlighted the large number of women and senior citizens who voted, and said many poll workers gave priority to pregnant women, disabled and older people. Disabled people were given additional options to vote, either by drive-thru polling places or having ballots brought to their car.
Audrey Glover, head of the ODIHR mission, said Wednesday that "serious shortcomings remain" in the U.S. electoral system.
"Millions of citizens were disenfranchised and were unable to vote in the election," she said. "When an estimated 35 million voters are not registered, it's a signal that more needs to be done."