Internet Awed by Yankee Candle Founder's $23M 'Amusement Park' Home Listing
The house that belonged to the late founder of Yankee Candle Co., Michael J. Kittredge II, has recently been listed, and the photos showing the Leverett, Massachusetts, property left Twitter users in awe.
Pictures posted by the Twitter account @zillowgonewild show exactly what the property—listed at $23 million—has to offer.
The pictures that were included with the tweet, which are also available to view with the listing on Douglas Elliman's website, feature a tennis court, indoor water park and an arcade.
Michael "Mick" Kittredge III told The Wall Street Journal that the house was once a three-bedroom Colonial that evolved into the sprawling estate it is today.
This house is on the market for $23 million—millions more than the average value of homes in Leverett.
"The typical home value of homes in Leverett is $449,871," Zillow reported, which noted that values have increased 15.1 percent over the past year.
Johnny Hatem Jr., the listing agent with Douglas Elliman, told Newsweek that he has been working on this listing for about three to four months.
"A lot of planning went into it," he said.
The listing advertises several guest houses spread across about 60 acres of land, as well as a spa, a nine-hole golf course and an auditorium.
"No expense was spared in the design and building of this compound, which features the highest quality craftsmanship and finest materials sourced from all over the world," the listing said.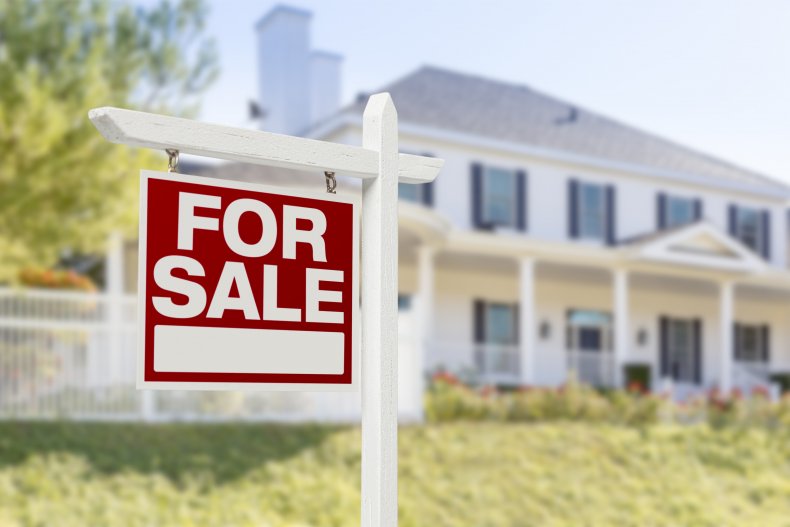 The work Hatem and his team put into the listing paid off, and Twitter users shared their reactions to what the property offers.
"I want a water park at my house too," a Twitter user wrote.
"That's not a house," another said. "That's an amusement park."
"The listing had me at 'indoor water park' and 'car barns' but I'm still glad it has four tennis courts," a tweet read.
Many also wondered, because of the late owner's famous candle business, how it smelled in the house.
Hatem said he's glad to see that the listing has gone viral.
"That's great because it's going to land in the hands of the right person," he said.
It's a much different type of house that Hatem has worked on selling, and he said he had a "great" experience throughout the process.
"This property is incomparable," he said. "Even with the amenities provided, I've never seen anything like it.
Other properties have previously gone viral when posted by @zillowgonewild.
Photos of a listing in California featured five dwelling units, one of which is a "literal tree house."
Another listing went viral thanks to the wall art that was displayed, while one property had a first-class Delta airport lounge.